T-Shura's Faire Illusions Costumes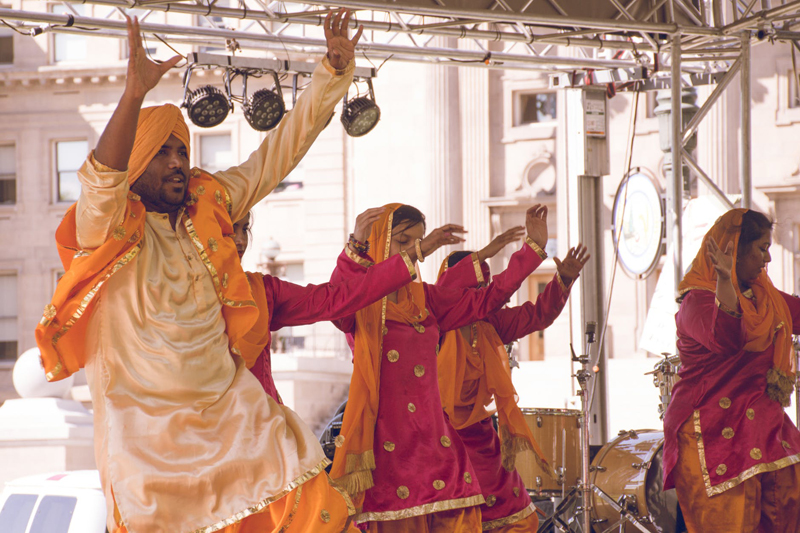 How wonderful it is to have a belly dancer design costumes, so that the dancer feels confident. Frances (Brandi) Doran, known as T-Shura, makes all her costumes that are available for purchase at the Texas Renaissance Festival.

You will find T-Shura busy assisting customers at Ye Olde Belly Dance Shoppe. With her expertise in selecting the perfect costume, she will have you dressed up in something unique and very appealing to the eye. From what I have observed, there have been many satisfied customers leaving her shop.

Women who just want to feel like a goddess, have such that opportunity once they step inside T-Shura's store. At first, many of them are in awe when they see all the vibrant colors and stylish bras. They step into the dressing room feeling somewhat shy, but after taking a look at themselves in the mirror, they feel sexy. Some of the women who come in with their husband or boyfriend, get a positive reaction.

Brandi has been dancing for many years and in fact, she specializes in double and triple veil work. She has done workshops for belly dancers to learn her technique. Belly dancers at the Texas Renaissance Festival will stop by to chat with Brandi. She is a sensation!

Dance troupes purchase her costumes because they are comfortable and nice to wear outdoors. "You don't want to be uncomfortable when you are outside dancing", said Brandi.

In 1976, Brandi attempted to make her first belly dance costume. When we spoke about this, she smiled as she recalled how that particular costume did not turn out so well. By 1981, she perfected her costumes. Today she is busy working around the clock, with the help of others.

What impresses me the most are her belly dance bras! She has so many unique styles and they are hand made to fit you just right. I am assisting her this year, so I have had the opportunity to dance in one of her costumes. There has never been a time when I felt that the bra was going to fail me.

The bras come in all sizes from A to even a G size. She will alter them for you, so that you have that perfect fit.

Skirts, harem pants, belts, gypsy wear, and accessories are all available. Her butterfly pants are a popular item. They are harem pants with a kick! Take a look at her website to see these beautiful looking pants. Because they have "wings" on them, a dancer can really show off her graceful moves.

I asked Brandi what inspires her designs and she told me, "the fabric will speak to me. It will tell me what it wants to be".

Should you not catch Brandi at the Texas Renaissance Festival, you will have another chance to see her at the Georgia Renaissance Festival at Fairburn. Her and her husband Tom will be there the first week of April. Her website is www.faireillusions.com.

You Should Also Read:
Faire Illusions Costumes


Editor's Picks Articles
Top Ten Articles
Previous Features
Site Map





Content copyright © 2023 by Ronnette Ramirez. All rights reserved.
This content was written by Ronnette Ramirez. If you wish to use this content in any manner, you need written permission. Contact Ronnette Ramirez for details.