Single Mama Drama--A Kayla Perrin novel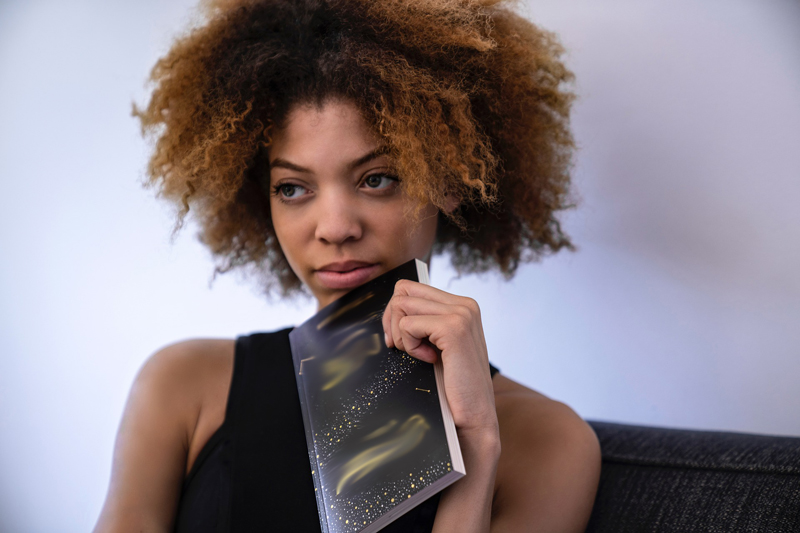 You've seen it on Maury, know someone involved in it or you may be dealing with it yourself. It's Single Mama Drama. Kayla Perrin's novel "Single Mama Drama" is an entertaining, thoughtful, and heartfelt look into the life of a single mother. We meet Veronica Cain, a single mama who endures more drama in a month than most of us deal with in six months. The reader will empathize with Veronica's trials and tribulations and may even see part of their own lives in the story.

Veronica Cain is a career woman raising her adorable two year old daughter, Rayna, on her own. Though living a rather successful life in South Beach, she has her share of problems. Rayna's biological father is a deadbeat who does not take part in his daughter's life; she has an eternally disapproving older sister and a sleazy ex who sees her as nothing more than a booty call. Her main comfort and joy in life, or so it seemed was her relationship with fiancée Eli Johnson and the life they share together with Rayna in their upscale South Beach condo.

Veronica's comfortable and secure world with Eli and her dreams for the future unravel quickly and painfully when Eli is murdered while in bed with a married woman. The murder of the former sports star is sensationalized in the media and Veronica is thrown into a confusing, intrusive flurry of TV and news reporters and camera crews. Veronica initially believes the media attention is due to Eli's status as a former athlete and the fact that they were engaged. However, she soon discovers the real reason for the attention. The reporters wanted to get the inside story on the still-married Eli's "mistress".

A dumbfounded Veronica soon discovers that her fiancée was never legally divorced from his wife Tassie Johnson. Veronica is devastated to find out about Eli's lies and denies the truth to herself. That is until the conniving and manipulative Tassie she leave the condo Veronica and Eli bought together since it is now legally her property.

Veronica is now faced with more problems than she could possibly imagine. Not only was she lied to and betrayed by the man she loved, she was now being labeled "mistress", "gold digger" and "home wrecker" by the shrewish Tassie and the unforgiving media. Veronica also had to deal with the possibility of losing her home to Tassie and uprooting her young daughter.

Our heroine finds some comfort and support with her friends but she finds very little support from her sister who berates her for once again picking the wrong man. Even when she deigns to ask her ex-boyfriend Lewis for a loan to buy out Tassie, he agrees to help her but only if she would rekindle their sexual relationship. Veronica walks away disgusted and no better off.

Realizing she had to make her way out of the situation on her own, she sets her sights on landing a big client for her firm and on the large bonus that would come with it. She sets off with her and her daughter's future at stake.

"Single Mama Drama" is a great read. Being initially unfamiliar with author Kayla Perrin's writing initially, I found "Single Mama Drama" immensely entertaining. The fine story-telling and believable characters make for a very good read. Even if you are not a single mother, any reader can empathize with this story of love, betrayal, and the choices we make.







You Should Also Read:
More Kayla Perrin novels


Related Articles
Editor's Picks Articles
Top Ten Articles
Previous Features
Site Map





Content copyright © 2022 by Sonya L. Wilson. All rights reserved.
This content was written by Sonya L. Wilson. If you wish to use this content in any manner, you need written permission. Contact Nina Guilbeau for details.