To Zoom In Or Not To Zoom In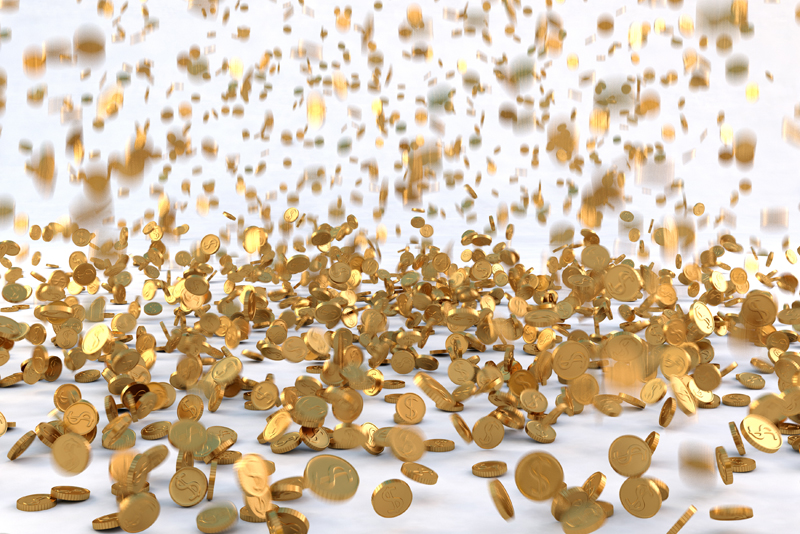 To zoom in or not to zoom in, that is the question. To put it another way, how closely do you need to examine a coin? With the naked eye or a magnifying glass?

The answer to these questions depends on why you are examining a coin to begin with. For instance, are you trying to determine the grade of a coin? Most professional coin graders. Including those at the top certification companies use the naked eye for a quick "macro" examination, followed by a closer examination of problem areas with a low-power magnifying glass.

The term "naked eye" assumes 20/20 vision, so for those of use with less-than-perfect eyesight, corrective eyewear of some type is allowed. Mint State 70 coins according to PCGS standards cannot show any defects under examination with a 5X (five-power) magnifying glass.

Proof coins and smaller coins almost require low-power magnification in order to see hairline or other tiny imperfections. Excessive magnification overstates defects, confuses the grader and leads to inconsistent grading results.

The goal in grading a coin is not to find every defect on the coin, but to find those flaws that affect the visual appearance of the coin when viewed by the unaided eye.

Another good reason to use a magnifying glass is to authenticate a coin. This is one area where a good magnifying glass, or a microscope is essential. A quality 20X or 30X glass is the only way to confirm if a Mint mark is real or has been soldered to a coin or if certain features peculiar to known counterfeits are present.

If you really want to zoom in close, microscopes can be extremely useful tools for authentication. However, microscopes should never be used for grading because contact marks and other problems that are visible to the naked eye become veritable Grand Canyons under the revealing lenses of a good microscope.

Low-cost, low-power magnifying glasses can be found just about anywhere: coin shops, discount stores, and hardware stores. When purchasing a higher-power, higher-quality loupe, look for a balance between cost and a wide field of view.

Cheaper loupes have poor quality, resulting in blurring of the image at the outside of the glass. As the price of the loupe rises, so does the image quality. To locate a good-quality loupe, search the Internet for "magnifying glass" or "jeweler's loupe." Purchasing a set of quality magnifiers is one of the best investments you can make.



Related Articles
Editor's Picks Articles
Top Ten Articles
Previous Features
Site Map





Content copyright © 2022 by Gary Eggleston. All rights reserved.
This content was written by Gary Eggleston. If you wish to use this content in any manner, you need written permission. Contact Gary Eggleston for details.