Holiday Gift Ideas for Gardeners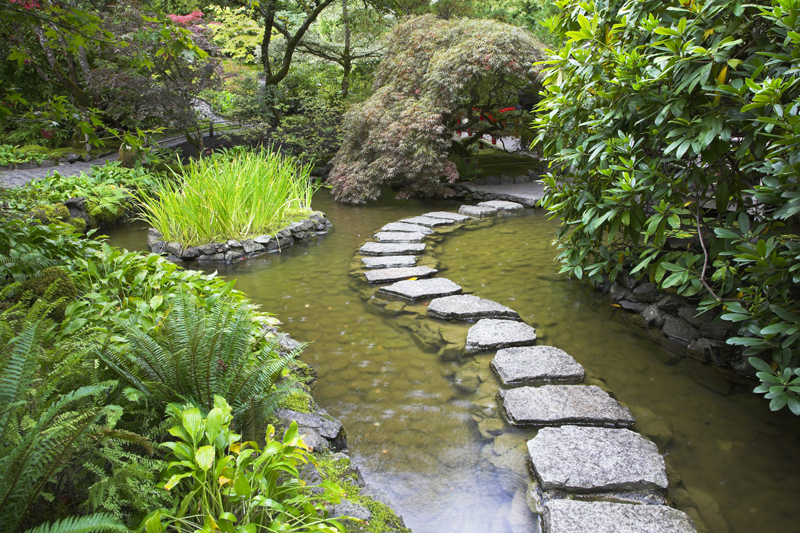 Gardeners like useful gifts they can use throughout the year. Durable garden gloves would be an excellent choice. For those who grow roses or raspberries choose gauntlet-type gloves that protect the arms.

"Baer's 2008 Agricultural Almanac and Gardener's Guide" is the best gift by far. Edited by Gerald S. Lestz, this is published by John Baer's Sons. 2008 marks the 183rd year for this popular almanac. It has page after page of garden-related topics from folklore and planting tables to engrossing articles on mums, garden birds, zinnias, and much more. This features wonderful recipes,humor, poetry, philosophy, and long-range weather forecasts along with information on planting by the moons and signs.

Consider making hand-crafted garden-related items as gifts by using decorative painting, and other techniques, such as sewing and quilting. From Happy Apple Quilts comes "Reflections" by designer Karen Grof. A wonderful wall quilt pattern for beginners, this fast and easy strip pieced quilt would make an excellent gift. It has alternating blocks of purple and green arranged like stepping stones. This includes directions for lap, twin, full, and queen size quilts. A chart lists all the fabrics and materials needed for each size quilt along with a cutting chart. This design features complete illustrated directions from start to finish. There are also instructions on adding a hanging sleeve for displaying the quilt.

Happy Apple quilt designs are by twin sisters, who live in different states. Together, they've published 17 patterns and two laminated technique sheets.

JWD Publishing has a number of garden quilt designs that make great gifts. These include "Friends in High Places" by Mickey Depre, which is first in the new Giggle Leaps series. This quick and easy wall hanging measures 19¼ inch by 26¾ inch. With fast piecing and appliqué techniques, it depicts flowers against blue clouds with a hot air balloon high up in the sky and whimsical Mr. Sam Ant. Suitable for beginners with some prior experience, this pattern has a chart listing all the fabric and supplies needed. There are easy to follow, illustrated directions from choosing and cutting your fabric to making the blocks and finishing the quilt. For the appliqué, there is a placement chart and full-size pattern pieces.

Also from JWD Publishing comes "Jessica's Flower Basket" in the Applique Inspirations series by Sue Nickels and Pat Holly. This design can be used as a one block (28 inches square) or a four-block wall quilt (47 inches square). This shows a gorgeous vase containing plants in full bloom on a white background and a red border. It has easy to understand instructions for every step, including finishing raw edge appliqué by machine. There are separate instructions for the one block and the four-block versions. This has full size appliqué pattern pieces and a placement chart showing the proper placement of each appliqué. In addition, these designers also include a lovely feather pattern to use for the quilting.

JWD Publishing, which specializes in quilt patterns, has published patterns by a number of other leading quilt designers, including Christine Porter. "Sunshine Maze" by Porter will have special appeal to gardeners. Very suitable for beginners, this fast and easy pieced design consists of mostly squares in different sizes. The only triangles in this design are large and easy enough for beginners to master. This dazzling 34 inch square wall quilt looks like a garden maze with outer paths that continue to narrow until you reach the center. This easy to follow pattern follows you through every step of the process from selecting suitable fabrics to completing the quilt. The center blocks use easy strip piecing techniques. This has complete illustrated directions and diagrams showing the cutting, sewing, and assembly of the quilt. In addition, the design also includes easy to follow directions for finishing this wall quilt.

You Should Also Read:
JWD Publishing
Happy Apple Quilts


Related Articles
Editor's Picks Articles
Top Ten Articles
Previous Features
Site Map





Content copyright © 2023 by Connie Krochmal. All rights reserved.
This content was written by Connie Krochmal. If you wish to use this content in any manner, you need written permission. Contact Connie Krochmal for details.