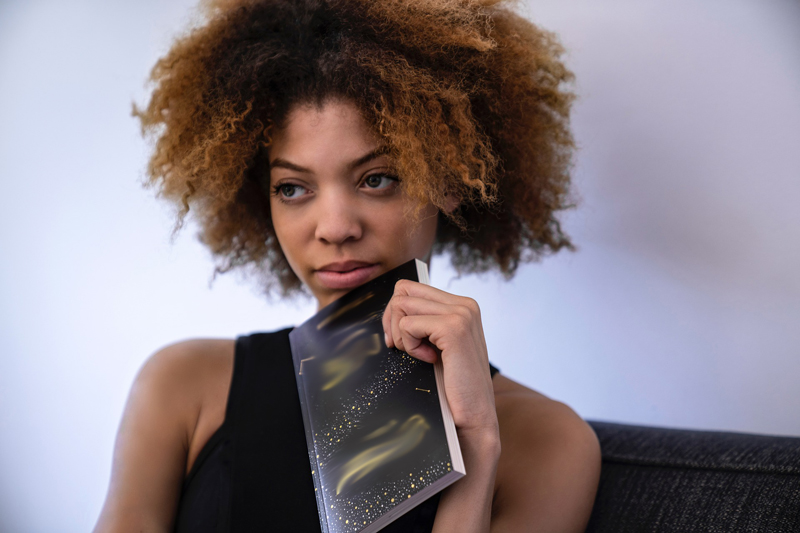 Happy New Year! Here we are at the beginning of another year full of New Year's resolutions, excitement, expectations, new challenges, and new possibilities. Best of all, the New Year often brings new book releases.

For those who start the New Year with the common resolution to "lose weight and keep it off" there are plenty of books to help you along. Whether you are interested in "The 12 Second Sequence: Shrink Your Waist in Two Weeks" by Jorge Cruise, "The Tea Diet" by Mark Ukra, or even "The All-New Atkins Advantage" by Stuart L. Trager and Colette Heimowitz, you'll find something to satisfy your weight loss plans for 2008.

For those who resolve to "get out of debt" in the New Year there are some new financial book to consider. There is "Grow Your Money" by Johnathan D. Pond or you may want to wait until March to purchase the upcoming Suze Orman release "The Road to Wealth" due in March.

There are new offerings for African American youth and adults for book lovers looking for new reads in 2008. Some offerings for teens and youth are "Divine Secrets" by Jacqueline Thomas and "Donovan's Double Trouble" by Monalisa DeGross.

For the adult reader there are also some new books to check out. "True to the Game II" by Teri Woods is the sequel to her story of Gena, a girl from the projects who falls in love with a millionaire drug dealer and they build an empire together. In the sequel, Gena is alone and on the run and falls into intense intrigue trying to escape her past.

"Between Goodbye" by Anita Bunkley tells the tale of Niya Londres, a Broadway star trying to decide which of three men to marry, the jazz musician, her manager, or a sexy entrepreneur.

In non-fiction offerings there is "Grace after Midnight" by Felicia "Snoop" Pearson. Felicia Pearson is an actress on HBO's The Wire and portrays the character "Snoop", a murderous drug dealer. "Grace after Midnight" chronicles her own real-life experience growing up in harsh conditions in Baltimore and her days selling drugs.

There is also "Why African-Americans Can't Get Ahead" by Gwen Richardson. This book explores the current state of the African-American Society in relation to American Society as a whole. It discusses why many African-Americans do not achieve true economic success no matter what status they achieve in society. It covers the economic struggles and challenges of African Americans and presents solutions.

Whatever your reading preference, there are many new releases that will satisfy your needs. Spend some time this New Year checking out some great new reads.




Related Articles
Editor's Picks Articles
Top Ten Articles
Previous Features
Site Map





Content copyright © 2022 by Sonya L. Wilson. All rights reserved.
This content was written by Sonya L. Wilson. If you wish to use this content in any manner, you need written permission. Contact Nina Guilbeau for details.