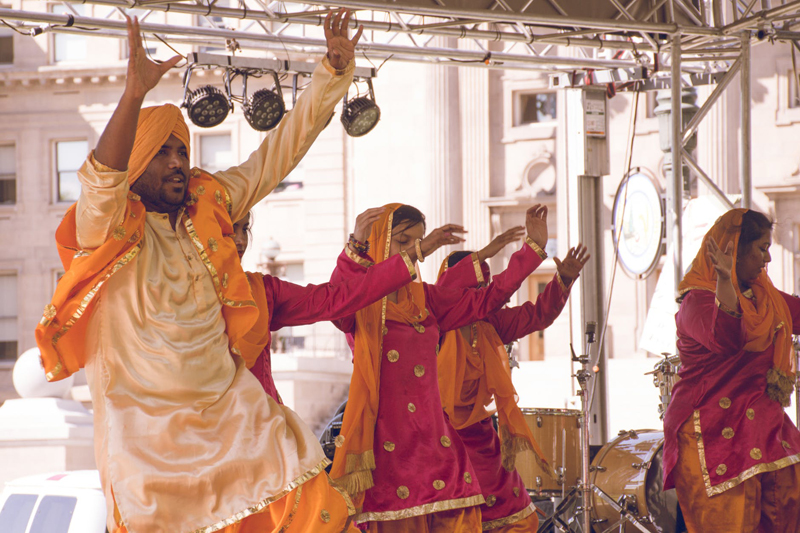 Around this time of year, we get caught up with more than we can handle. Most belly dancers deal with a full time job and family. We have to make time to belly dance. With all of this, it is a wonder how we manage to deal with the extra holiday activities.

Although I should at this time suggest on holiday gifts to buy, make, or purchase, the gift that you need to give yourself is you. Take a deep breath, slow down, and think about what would bring you great joy this season. After all, you have done so much. You have maintained a busy schedule by making time for your dance lessons, the end of the year recital (I just survived mine), deadlines from work, and keeping up with your loved ones.

Simplicity is the key to enjoying the holidays. Why get so worried about what to buy? Keep it simple by purchasing gifts that are inexpensive and easy to find. Tell your immediate family such as your brother, sister, sons or daughters that you want to spend more time together as a family and less time in the Christmas rush. If this is what you want, then make every moment count.

Let everyone come up with an activity to do at the family gatherings. This will take away a great deal of stress. Remember, you can not do everything on your own. Just with activities, bring one dish or food item. Don't try to prepare an entire feast.

Always, there should be a moment of good alone time. Cuddle up on the sofa with a great book and a cup of hot chocolate, or pop in a holiday DVD. You will feel so much better after your moment of complete relaxation. While you are at it, treat yourself to a massage or facial. People will benefit from a more relaxed you.

Think like a kid. This helps to get me in the holiday spirit. Just walking around neighborhoods decorated in holiday lights, puts a smile on my face. Singing a Christmas song, hanging out at a festive,holiday restaurant with friends, or just taking a look at all the neat Christmas ornaments at a nearby store, makes me feel warm inside.

This piece of advice may not come easy to you, but spoil yourself. Buy something really nice, whether that is a new dress or a new pair of shoes. Whatever you decide to get, wrap it up, and place it under the tree. Should you open up your gift in front of others, don't be ashamed to let them know that the gift is from "me to me". You deserve it.

Sounds easier said than done, but believe me, you will feel better in the long run. And you want to remember what you did this holiday. You want to tell others what a wonderful holiday you had, and you want this holiday to be memorable.


Editor's Picks Articles
Top Ten Articles
Previous Features
Site Map





Content copyright © 2023 by Ronnette Ramirez. All rights reserved.
This content was written by Ronnette Ramirez. If you wish to use this content in any manner, you need written permission. Contact Ronnette Ramirez for details.