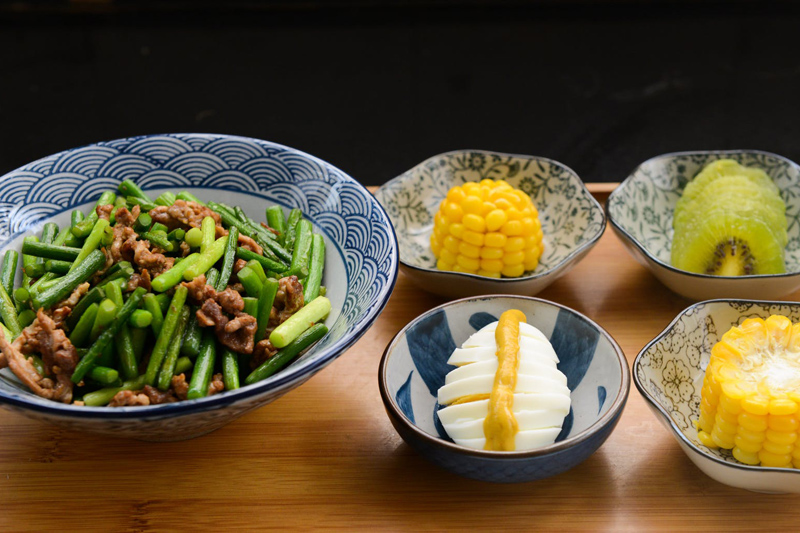 Sesame beef is a classic stir fry that is both easy to make and delicious. It is the perfect dish to bring if you are invited to a covered dish party during the holidays. As in all beef stir fries, the recipe below uses a cut of lean beef. The best beef to use in a stir fry is usually sirloin. However, other cuts such as flank and top loin can also be used. The key to keeping the beef tender is to slice it very thin and against the grain. Then marinate it for a half hour just before cooking. Try this delicious recipe and let me know what you think in the Chinese food forum. Enjoy!
2lbs of lean beef
Marinade
½ tsp meat tenderizer
½ tsp salt
2 tbsp sherry
2 tbsp cornstarch
1½ tbsp sesame oil
1 tsp salt
2 tbsp peanut oil
1 tsp jarred pre chopped garlic
2 tbsp soy sauce
1 tsp sugar
1 tsp sesame oil
1½ tbsp sesame seeds
2 tsp thick soy
Remove all of the fat from the beef and cut it across the grain into thin 1½ inch slices.


Place these slices of beef in a container and add the marinade in the following steps.


First add the meat tenderizer and salt by sprinkling each of them sparsely while stirring so that they hit each piece of meat. Next add the sherry and stir thoroughly. Then sprinkle on the cornstarch coating each piece.


Finally add the oil and stir to coat all of the meat. Let the meat marinate at room temperature for 30 minutes.


While the meat marinates, heat a non stick pan on high and add the sesame seeds without any oil. Toast them for about 1 minute, stirring constantly just until they brown. Then set them aside.


Once the meat has marinated, bring a pot of water with the salt and 1 tablespoon of the peanut oil to boil.


Once the water boils, add the meat and let it cook for just 1 minute. Then remove it with a slotted spoon and set it aside.


Heat the remaining tablespoon of peanut oil on high in a non stick pot or wok. Add the garlic and stir fry it for 1 minute or just until brown.


Once the garlic browns, add the beef, both soys, sugar, sesame oil, and sesame seeds and stir fry for one more minute. Remove from heat and serve with white rice.


Makes 2 generous servings.


Related Articles
Editor's Picks Articles
Top Ten Articles
Previous Features
Site Map





Content copyright © 2019 by Lila Voo. All rights reserved.
This content was written by Lila Voo. If you wish to use this content in any manner, you need written permission. Contact Lila Voo for details.