Making your own background fabrics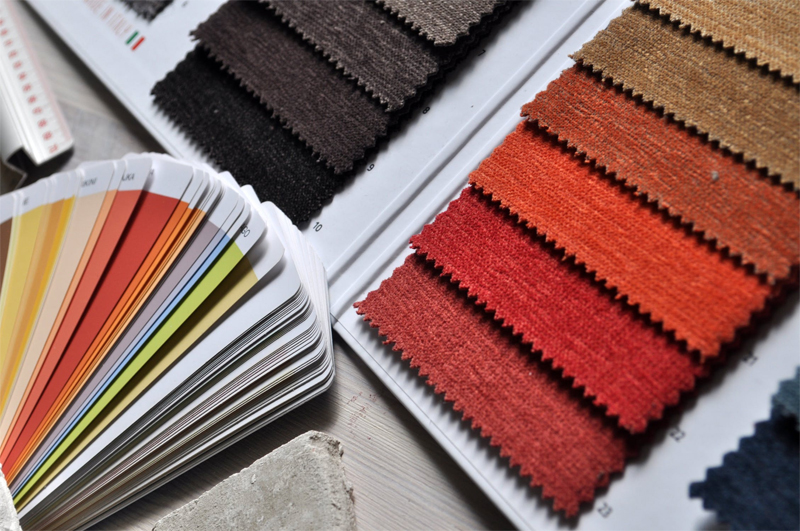 Backgrounds for quilting (especially appliqué) have traditionally tended to be plain, all in one fabrics, in order to not "steal the limelight" from the appliqué or special piecing on the rest of the quilt.

I believe that one of the most important evolutions in the modern day quilting genre has been the creation of what I call eclectic backgrounds.

It is now quite acceptable to create different fabric backgrounds, made up of various fabrics. When viewed as a "whole" these backgrounds perform the role they are meant to, by providing an unobtrusive backdrop for appliqué or special piecing. The exciting aspect is that these backgrounds give an extra texture to the quilt, depending of course, on the types of fabrics used.

In my first attempt at an eclectic background, I gathered all my cream fabrics, some of them with subtle white florals printed on them, some marbled or mottled and some with very small tone-on-tone prints. I cut about 16 different fabrics into equal sized 4" squares and joined them together to create the "one piece" background I needed for the centre of this particular medallion quilt.

It took a while for me to finally get the look right, lots of playing and moving around the various squares. Some squares were slightly different creams than others, some more white than others. As I was placing these squares on my design wall, I noticed that the difference was sometimes very obvious and I became a bit disheartened that the differences may have been too great. Once the background squares were pieced I was pretty happy with the overall look and pleased at my first try. But as always there is room for improvement.

It was after this first attempt that I realized that the patterns on the fabric make a very big difference to the overall effect. If I want a lot of movement and a thick textural look, I tend to go for patterns that have round swirly patterns, or directional patterns that allow the eye to skip over the background, but still enable a textural feature to the background.

Since that first attempt, I love to make up eclectic backgrounds in all sorts of genres of my quilting, even in stitcheries! I realized the way to get an overall uniform look of the background, and still be using various fabrics, is to dip the finished background into a bucket of tea. I don't do it for very long, about 15 minutes, then rinse and rinse till the tea is all out. This gives a final overall coloring to the background, and provides that uniform look I'm looking for, but still exhibits a certain texture that I seek.

I've created eclectic backgrounds in various colour schemes, one that was highly successful after I exploited all my red violet, blue violet and violet stash. I appliquéd very deep jewel tones onto this created background and it came up a treat. A real visual blast, even if I say so myself.

I've also developed a "crazy patchwork" base of background fabrics, and then worked on that surface with appliqué. It is very effective and also a great way to use up your odd sized scraps.

I would encourage any quilters to have a go at this type of background construction, and I would love to hear about your successes and experiences. Drop me a line via my email address if you'd like to make a comment.






Related Articles
Editor's Picks Articles
Top Ten Articles
Previous Features
Site Map





Content copyright © 2023 by Judie Bellingham. All rights reserved.
This content was written by Judie Bellingham. If you wish to use this content in any manner, you need written permission. Contact Judie Bellingham for details.