10 Eco-Friendly New Year Resolutions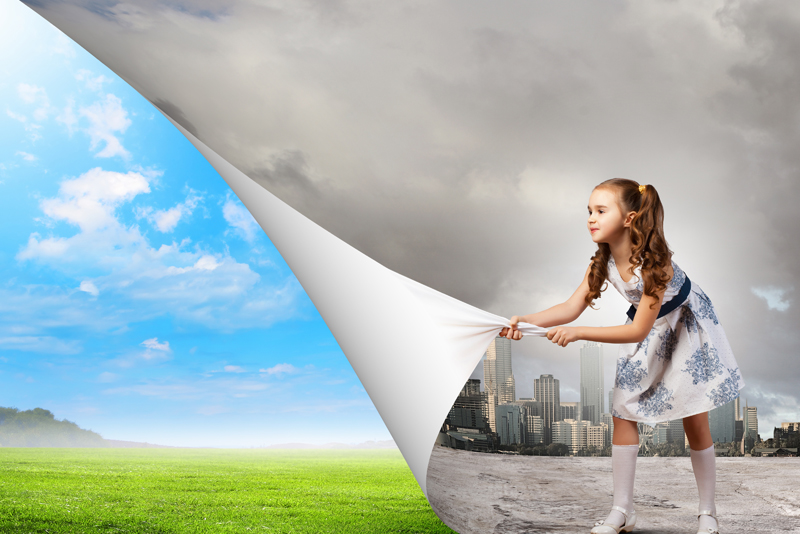 We all know the New Year gives us a clean slate to work with when it comes to making improvements in our daily lives. Typically we resolve to exercise more, eat better, stick to a budget or pick up that new hobby. For this year I've compiled a list of 10 eco-friendly habits that are easy to adopt and stick to:
1.
I resolve to kick the plastic water bottle habit
: Plastic water bottles are bad for the environment, no question. Last year we Americans consumed over 50 billion of them. This is a serious habit we need to kick and quickly. Bring your own refillable stainless steel bottle filled with water from home whenever you go out. If the water from your tap isn't to your liking then add a filtration system or get one of those pitchers that sit on the counter. Trust me; bottled water that you have purchased isn't that much better than water from your tap.
2.
I resolve to bring my own bags with me to the grocery store
: This is a no brainer. Most of us by now should have already adopted this habit. Try to take it one step further by bringing your own bags whenever you go shopping for anything in general, not just food.
3.
I resolve to walk, bike or use public transportation whenever possible
: This is one that I will admit took me a while to get used to, as I love the privacy of being in my car alone; but after reading today's headlines showing the cost of gas rising even
higher
, I'll be riding the bus a whole lot more this year!
4.
I resolve to make small changes at home
: Small changes at home can have a huge impact overall if everybody did them. Start by unplugging appliances when not in use like the toaster, coffee maker or microwave. Also, connect your computer and peripherals to a power strip; that way at the end of the day you can disconnect them with just a flick of the switch
(It's best to turn your computer off instead of leaving it in hibernate or stand-by mode.)
Wash your clothes in cold or the very least warm water and finally change out your light bulbs to CFLs.
5.
I resolve to start composting
: This is a hard one, I know. I falter with this one myself but I do keep trying to stick with it.
6.
I resolve to use less paper
: This one is easy and I have been having great success with it! First, I buy recycled content paper for everything (home and office). Next, I use both sides of the paper before I put it in my recycle bin. Meaning, if one side is still clean then I put that in my printer or fax; also I only print out materials or emails if I absolutely must have a hard copy of the item.
7.
I resolve to volunteer for something this year
: Even if it's just for one day, give your time to a beach or park clean-up team in your neighborhood. If you really want to make big difference then put in some time at your community garden where you can learn to be a steward for the earth and really utilize resolution #5! If your neighborhood doesn't have a community garden then start one. I'm starting to see these pop up all over the place, especially in cities!
8.
I resolve to use eco-friendly cleaning products at all times and to avoid chlorine
: There are so many good and effective green products on the market now, that there is almost no excuse for this one. You can even do a lot with just baking soda, white vinegar, and water! Here is an article I wrote a while back on why chlorine is to be avoided:
There's Nothing Green About Chlorine
9.
I resolve to pay attention to where my food comes from
: I'm tempted to preach "buy local", but realistically I know that is not always possible. But you can make sure that your food (and even clothing) is produced in an ethical and sustainable way. I believe if most people knew what really went on in factory farms they'd become vegans overnight! So pay attention to labels such as the USDA Organic, and Fair Trade.
10.
I resolve to lead by example
: Pass this article along to friends and families as we all can use reminders every now and then on how to be eco-friendly this year!
You Should Also Read:
Simple Tips Make A Big Impact
There's Nothing Green About Chlorine
B.Y.O.B.


Related Articles
Editor's Picks Articles
Top Ten Articles
Previous Features
Site Map





Content copyright © 2023 by Arcadia Maximo. All rights reserved.
This content was written by Arcadia Maximo. If you wish to use this content in any manner, you need written permission. Contact Farjana Amin for details.