Assembling A Liberty Head V Nickel Collection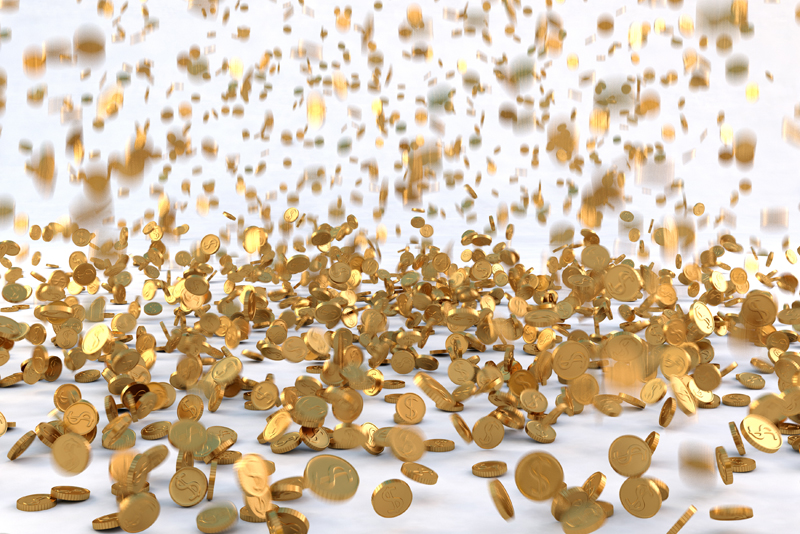 The Liberty Nickel series makes an aspiring, yet very achievable, series to complete. The Liberty Nickel, commonly known as the "V" nickel for the Roman Numeral "V" on the reverse was officially produced from 1883 to 1912.

Before you start your mission of completing a set of this series, you must first determine what type of collection you would like to put together and what your budget will be. For instance, a complete collection of all coins from 1883 to 1912 (33 coins) retails for around $1000.00 in G4 condition. Up the condition to XF-40 and expect to ante up over $4500. Up the collection to MS60 and the retail cost is nearly $8,500. If you just desire the finest quality, then look for MS65 which would retail for $62,000. That is quite a range. Although it is unlikely that your set will contain each coin in the exact same grade, this does give you a good example of how much increasing the quality can cost. In the XF-40 range, 4 or 5 of the coins will set you back $100 while the bulk of the coins may be had for under $30.00. If budget is an issue, you could pick up the majority of the more common coins in a higher grade and acquire the keys in a lower grade and then upgrade as your budget permits.

You could also try to put together a collection of just proof coins. This set would comprise of 31 coins and would retail for around $20,000 in MS65 condition. Collecting proofs in the Liberty Nickel series can be hard yet rewarding. Proofs were coined for each year of existence for the "V" nickel. Proofs in PR65 condition can run in the $500 plus range for most years with the 1885 going upwards of $1500. Production normally numbered in the thousands for each year, which constituted a remarkably high number for the period.

For this article, we'll presume you have a tight budget and like most collectors you will need to sacrifice quality for the costlier coins. So, how do you get started? The easiest and quickest method is to begin with the more common dates. This can give you some instant satisfaction that you're on your way. Within the Liberty Nickel series, the dates from 1897 to 1912-D may be had for approximately $2.00 or less in G4 but will cost $30.00 a piece in the XF-40 range. If you're after the low cost coins just purchasing a roll of nickels will most likely yield all but a few dates from 1897 to 1912-D thus bringing down your cost per coin with a few left over. You can likewise get bargains such as "Starter Sets" that will include a certain number of different coins. These will typically be in AG-3 to VG-8 grades. Beyond this, it is unlikely you will find "unsearched hoards" so you will need to purchase coins outside of this range individually.

In order to complete the series, three coins may give you trouble. The 1885, 1886 and 1912 S are the lowest mintage. The 1885 had a mintage of over 1.5 million but will still set you back at least $500 in a grade around G4. The 1886 had a mintage of 3.3 million and will cost around $250 in a G4 grade. The 1912-S specimen had the lowest mintage far and away of just 238,000. Because this was the first Liberty Nickel from San Francisco, as well as the last of the series, it was in all likelihood saved a little bit more than the older issues as it could have been recognized for its low mintage. Even with a mintage of just 1/6 of the most expensive 1885 piece, the 1912-S can be had for around $150 around a G4 grade.

Obtaining these tougher dates might prove to be moderately challenging depending where you look. Amazingly, there are very few dealers advertising "Liberty Nickels" in national publications such as Coins Magazine. Those that I did discover were asking above retail for 1885 and 1886 type coins. A quick search on the internet did yield several dealers that had the scarcest dates in stock. All the same again, they were asking above retail for the scarcest dates.

I suspect if I walked into my local coin dealer, he/she would likewise be asking above retail for the 1885 and 1886 issue. So what does that leave you? If you are a gambler, there's always eBay. A quick search of eBay yield several 1885 specimens to select from. Although the coins on eBay are commonly overgraded, you can still get what you desire if you are careful.

Collecting Liberty "V" Nickels can be a genuinely rewarding experience. In just a few short years, every coin in this series will be at least 100 years old and will bring additional delight to the collector knowing that he/she has something that is a small part of history of the United States of America.



Related Articles
Editor's Picks Articles
Top Ten Articles
Previous Features
Site Map





Content copyright © 2022 by Gary Eggleston. All rights reserved.
This content was written by Gary Eggleston. If you wish to use this content in any manner, you need written permission. Contact Gary Eggleston for details.