Healthy Vegetable Stir Fry Recipe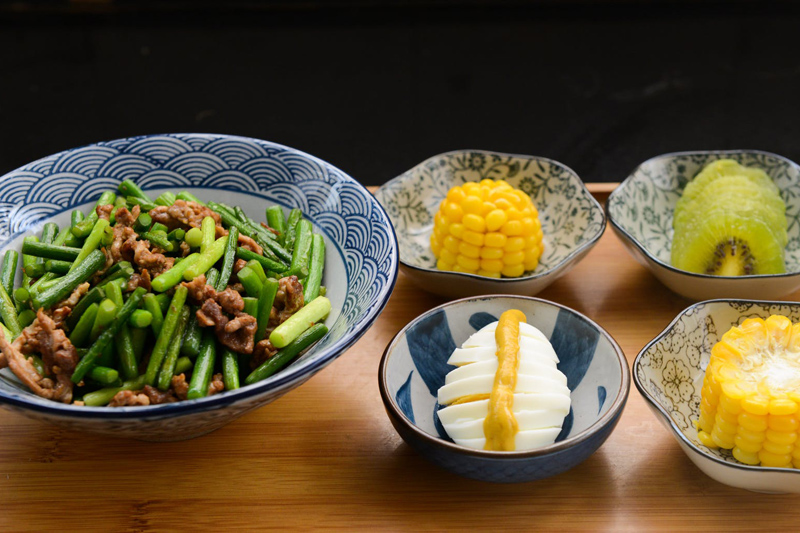 Stir frying is one of the simplest techniques of Chinese cooking. It consists of cooking small bite sized pieces of meat and vegetables over high heat. This technique enables the food to be cooked quickly and thoroughly while retaining its flavor and nutrients. When stir frying vegetables however, there are a few tips to keep in mind.
First, the goal of stir frying vegetables is to retain their crisp fresh flavor and color. If they are overcooked, their texture will be soft and mushy which is uncharacteristic of an authentic stir fry.


Second, denser vegetables such as root vegetables, broccoli and stalks take longer to cook than lighter vegetables such as leafy greens and mushrooms. The denser vegetables need be softened, or par boiled before adding them to the stir fry. An easy trick is to simply place the chopped denser vegetables into a bowl of hot water and heat them on high in the microwave for about 2 minutes. This is comparable to par boiling them.


Finally, before starting the actual stir fry make sure that all of the vegetables are chopped, par boiled, and ready to be cooked.
These three tips will make stir frying vegetables a simple, easy and delicious task. Try this wonderful healthy vegetable stir fry and let me know what you think in the Chinese food forum. Enjoy!
1 large head of broccoli
4 medium carrots
8oz pkg white button mushrooms
¼ inch piece of ginger
1 medium clove of garlic
2 tbsp cornstarch
1 ½ tbsp peanut oil
4 tbsp soy sauce
1 cup chicken broth
Rinse the broccoli under cold water and then cut off the crowns and discard the rest of the base. Break or cut these crowns into small sections. Place these florets in a large microwave safe bowl and set aside.


Peel and cut the ends off of the carrots. Rinse them under cold water and then cut them into long flat strips about 2 ½ inches long. Add these strips to the broccoli.


Submerge the broccoli and carrots in hot water until they are almost completely covered. Place the bowl in the microwave and heat it on high for 2 minutes. Then set them aside in a colander to drain. Microwaving the broccoli and carrots is just like parboiling them. These two vegetables are very dense and need to be par boiled, or just slightly softened before adding them to the stir fry.


Wipe the mushrooms with a damp paper towel to remove most of the dirt. Then quickly rinse them under cold water and dry them with paper towels. Cut them into thin slices and set them aside.


Peel the ginger and dice it into tiny pieces and set it aside.


Lightly smash the garlic clove with the side of a large knife. Remove the peel and chop it into tiny pieces and set it aside.


In a small cup, mix the cornstarch with just a little warm water and stir to dissolve. Set aside.


Now that all of the vegetables are prepared, it is time to start the stir fry. In a large pot or wok heat the oil on high. Once the oil is hot, add the garlic and ginger and stir fry for 1 minute.


Add the broccoli, carrots and mushrooms and stir fry for 4 minutes.


Add the soy and stir fry for 1 more minute. Then add the chicken broth and cornstarch mixture, bring to a boil, and stir until it thickens.


For a healthy and tasty meal, serve with steamed white rice. Makes about 4 servings.


Related Articles
Editor's Picks Articles
Top Ten Articles
Previous Features
Site Map





Content copyright © 2019 by Lila Voo. All rights reserved.
This content was written by Lila Voo. If you wish to use this content in any manner, you need written permission. Contact Lila Voo for details.