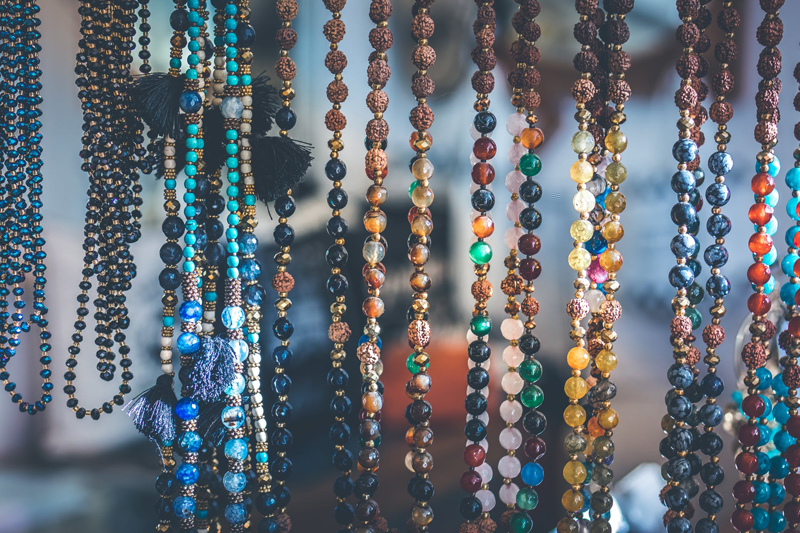 Resin casting is something I've been interested in trying since seeing
Sherri Haab's
amazing work with it.
I've only just started playing with it, and if you want more information, I really recommend her book.
I decided to start with something simple. A cab with glitter mixed in it. I bought
Castin'Craft
Clear Polyester Casting Resin and a small bottle of catalyst. I didn't buy molds or mold release, but as it turned out, I didn't need them.
You will need:
A resin kit, or the resin and catalyst
A mold of some sort
Glitter, I used Sparklettes
Mold release (I didn't use it, but that's also partially dependent on climate I think)
Paper cups, unwaxed (the wax can mix with the resin and look really bad)
wooden stirrers, I used craft sticks
A well ventilated room
A place to keep the resin while it's curing
There are two kind of clear resin that work well for casting cabochons, the kind I got is the more difficult kind to use, following the directions on the package, you mix the resin with so much catalyst depending on the thickness of your pour. The other kind is like epoxy glue, and you mix it 50/50, and apparently for deeper items, you need to pour it in layers. I haven't tried that kind yet, but I do have some here to play with later.
Some important things about working with resin.The kind I used, with the catalyst, stinks. Badly. Work in a well ventilated area, preferably with a window open. The working time after you mix the resin is fairly short. You can not pre-mix it and save it for later, so make sure you have everything set up and ready to go, and make sure you have a place to put it that's pet and kid free. In my case, I put it in my spare room covered with plastic to keep dust out while it was curing.
So then I had to find something to use as a mold. I considered a mini muffin tin I have but never use, but decided that was a bit bigger then I wanted. I spotted one of my paint palette dishes I keep seed beads in, and used that. It's one of the plastic dishes with circle shaped wells. Wash the paint palette if necessary, any dust in it will wind up stuck to your resin. I got out two because I wasn't sure how much resin I was going to wind up with. In retrospect, I should have filled one of the paper cups I was using with water, and poured it into the daisy dish to figure out how much resin to mix.
Following the instructions in the package, I mixed my resin, and then stirred in glitter, the resin was thick enough that the glitter didn't sink to the bottom. Don't stir too vigorously, you don't want bubbles, but do scrap the sides of the cup and make sure it's completely stirred. I do recommend using a glitter that's designed for using on fabric like the Sparklettes because it's color fast, but you could probably get some really neat effects using non-color fast glitters. Some of the color will probably "smear" off into the resin.
If you are using mold release, spray your molds with it.I put my paint palettes on an old cookie sheet so I could carry them back to where I was going to leave them for the curing time, and poured the glitter resin mix into the paint palettes. If bubbles form, you can blow on the surface gently and they will generally pop them. None formed for me. I loosely covered the paint palettes with plastic wrap, and put them in my spare room, and tried my best to forget about them for the next 24 hours.
Maybe your more patient then I am, I wanted to "check" them, but if you touch the surface before they've cured, you can leave finger prints. So don't give into temptation, in 24 hours they should be cured to click hard. Mine still smelled a little sweet, but I popped them out the mold, and let them sit another 24 hours and they were fine. The amounts of catalyst listed on the bottle are guidelines, and you may find your environment is humid enough you need an extra drop of catalyst to cure faster. They will cure though, it just may take an extra 12-24 hours.
According to everything I've read, the two part resins aren't tacky on the side that was exposed to air, but the resin with catalyst is slightly tacky. If you're using an open backed bezel, just sand the back with a fine grade of sandpaper and it should be fine. The bezel I used is flat round peyote on the back so it's covered completely, and I didn't notice much tackiness on mine, but that could be because I had it loosely covered with plastic wrap so not as much air was on the surface.
When they were all done, I was thrilled with how much like snowballs they looked, so I tried to make a very wintery necklace. It's round, so instead of doing decreases to tighten my bezel to fit, I used two different sizes of beads.
I really enjoyed trying out the resin, and I hope you do too. I'm planning on trying a lot more with it, and my kids are saving little toys for me to try making molds off of using latex. I'll let you know how that goes!
You Should Also Read:
Glass Attic's Resin Information
Resin thread at Craftster
Sherri Haab's Page


Related Articles
Editor's Picks Articles
Top Ten Articles
Previous Features
Site Map



Follow @shala%5Fbeads
Tweet





Content copyright © 2022 by Shala Kerrigan. All rights reserved.
This content was written by Shala Kerrigan. If you wish to use this content in any manner, you need written permission. Contact Shala Kerrigan for details.