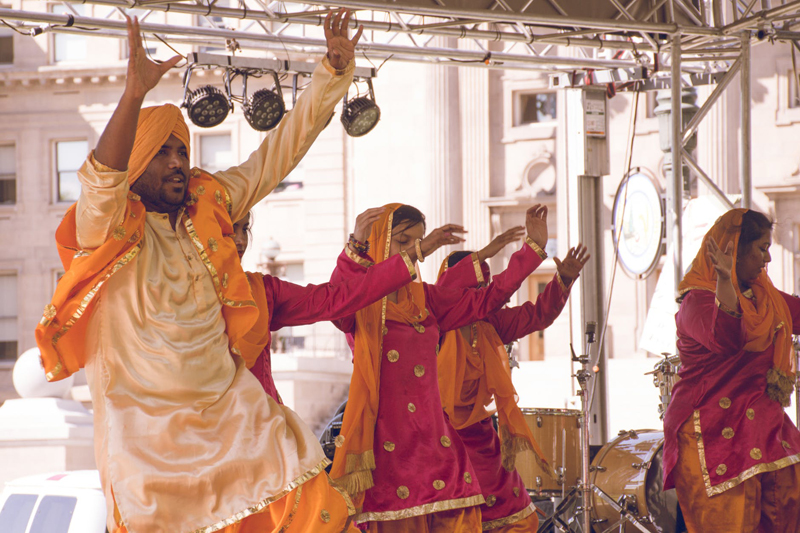 There is nothing in the world quite like it. You hear the music, you feel the beat, you feel this energy moving inside you, and suddenly, there you are moving your hips. Not much thought to it, yet you feel so alive. This is the incredible, amazing, fabulous relationship between music and body movement, called dance.

It is February 2008 and I think we have survived the diet holiday that happened last month. All the crazy ads from just about every diet company in the world, ran every second on television. I am beginning to think that Hallmark should make cards for the month of January that read, "Happy Dieting Holiday", "Best Wishes on Losing Weight", or "Merry Dieting". Seriously, I have heard every person talk about how much weight they were going to lose during the month of January.

But let's move on to something else. How about finding an activity in your life that will bring you great joy, peace, and a new outlook on life? Belly dancing is what you need to incorporate all that I mentioned for the year 2008. It is not a complicated form of dance, and in fact, you have the tools you need to make it happen: your hips!

Do keep in mind that belly dance involves all of you. From your head to your toes, your body is a visual work of art when you belly dance. Yes, you can not leave out one part of your body. However, the spotlight is always on your hips, so let's get started on some key things to keep in mind.

Most important is self-acceptance. Love your body. Throw out all the negative thoughts that you have about yourself. Before we can move on in life, we have to accept ourselves as who we are; body and soul. Stand in front of a full length mirror and take a good look at your body. Everything about you is beautiful. You are one of a kind. Sexy women are those who have lean hips, curvy hips, big breasts, small breasts, muscled arms, and bold arms.

Your feet are your base. Once in awhile, you should pamper them. When it comes to dancing, if the feet don't feel right then the rest of your body will suffer. In belly dance, most dancers wear no shoes, so it is important to take care of your feet.

Another important thing to remember about belly dancing is that most of your body can move in a circle. Try it. Stand straight and move your head in a circle. Start by moving your head slowly side to side, without moving any other part of your body. Then move your head front and back. Move your head side, front, side, back and repeat. Smooth it out into a head circle. Experiment with the chest, shoulders, hips, and knees.

Isolation is a big concept in belly dance. Most movements in belly dance center around isolation, so it is important to learn how to move one part of your body without moving the other. If you are trying to do hip cirles and you notice that your chest is moving too, then you are not correctly doing the movement. It may take awhile for you to learn how to isolate your chest from your hips, but with practice, it will come natural to you.

Finally, the music is another important element in belly dance. You may not have exposed yourself to Middle Eastern music, so you should take the opportunity to purchase a good CD that has belly dance music. There are a few songs where you can count the beat out loud, but the majority of the songs are quite complicated by design. Get accustomed to the music and hear all the beautiful instruments.

If this is your cup of tea, then you are in for a treat. Belly dance is a wonderful activity and you will have no regrets.


Editor's Picks Articles
Top Ten Articles
Previous Features
Site Map





Content copyright © 2019 by Ronnette Ramirez. All rights reserved.
This content was written by Ronnette Ramirez. If you wish to use this content in any manner, you need written permission. Contact Ronnette Ramirez for details.