How to Teach Your Kids to be Green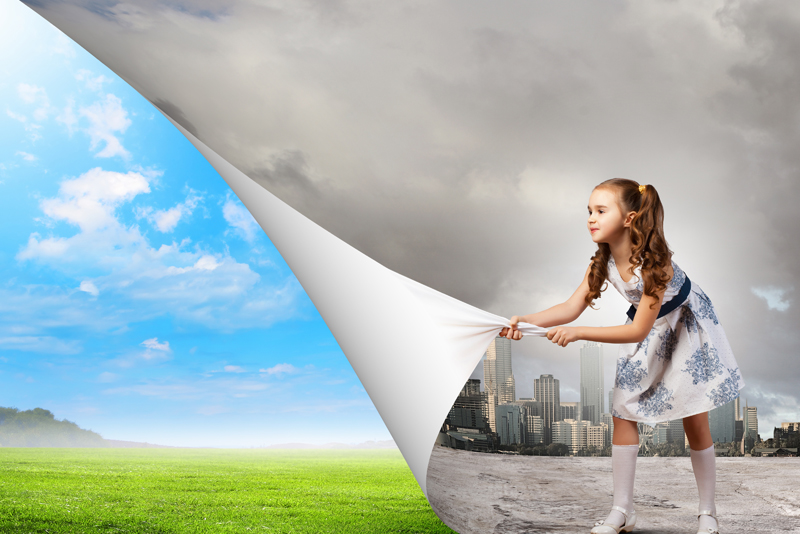 I was recently interviewed for a podcast titled Life of a Single Parent. The topic of discussion was how parents can teach their children to be green. The interviewer said many of her listeners had wanted to go green but just didn't know where to start with their children.

Below is a reprint of some ideas I gave during my interview:

How can parents live a greener life and how can they get kids involved?

The best thing a parent can do is to lead by example! If you recycle your kids will recycle, if you take your food scraps out to the compost bin your kids will too. Talking to your kids is the probably the most important thing you can do to raise their awareness about the environment. I think we all learn and understand things better if we know the reason behind the things we do.

One of the things I notice most about kids is that they are very curious and actually want to get involved in what you're doing, so let them. Let them help with picking out the groceries and planning of the meals. They'll come to appreciate all the fruits and vegetables more if it's what they've chosen. If you're lucky enough to live in a home with a backyard start an organic garden, and even if nothing really grows it's a great way to teach your child about the dangers of pesticides. Stop using toxic household cleaners and use the ones that are earth friendly and biodegradable. Go camping with your kids to get them in touch with nature. I believe being in nature is actually a natural human instinct; it has a very calming effect on us.

If you talk to your kids they'll begin to see that turning off that light is the right thing to do and not just because they were told to do it.

When you take your own canvas bags to the grocery stores your children will see that and think "oh that's the way it's supposed to be done". We learn by mimicking. This past Christmas I gave all my nieces and nephews stainless steel water bottles to break them of that plastic bottle habit. Millions of these bottles get thrown into our trash everyday, when they can be recycled. Another thing to do is NOT to pack your kids lunch in a brown paper bag, but to use a recyclable lunch bag here too. Even better would be one of those cool retro metal lunch boxes with cartoon characters on them. I had a Wonder Woman one!

When time permits walk your child to school and teach them the importance of cutting down on carbon emissions by not using the car everyday, or have your child ride the school bus if one is offered. Get together with other parents to carpool to school activities. Cutting back on car usage is a tough one for older kids as every teenager can't wait to drive! So as a parent it's really important to teach them about car maintenance, properly inflated tires, and to look into a car with a mode of alternative fuel as an option. Let them pay for the gas once in a while and see that $10 of gas doesn't get them very far nowadays, they'll quickly convert.

Turn bath time into shower time as a bath typically uses about 50 gallons of water per bath and don't forget to tell them to turn off the water when brushing their teeth.

My favorite and perhaps best to way teach kids about the environment is to spend quality time with them reading or playing games. Every parent should have a copy of Dr. Seuss' The Lorax in their library. It's a classic; I still love that book today! As parent I would recommend for you:

Natural Family Living by Peggy O'Mara or
Raising Baby Green by Dr. Alan Greene

Children are fast learners so if we set a good example for our children now, who knows what our future will look like tomorrow!





Related Articles
Editor's Picks Articles
Top Ten Articles
Previous Features
Site Map





Content copyright © 2023 by Arcadia Maximo. All rights reserved.
This content was written by Arcadia Maximo. If you wish to use this content in any manner, you need written permission. Contact Farjana Amin for details.