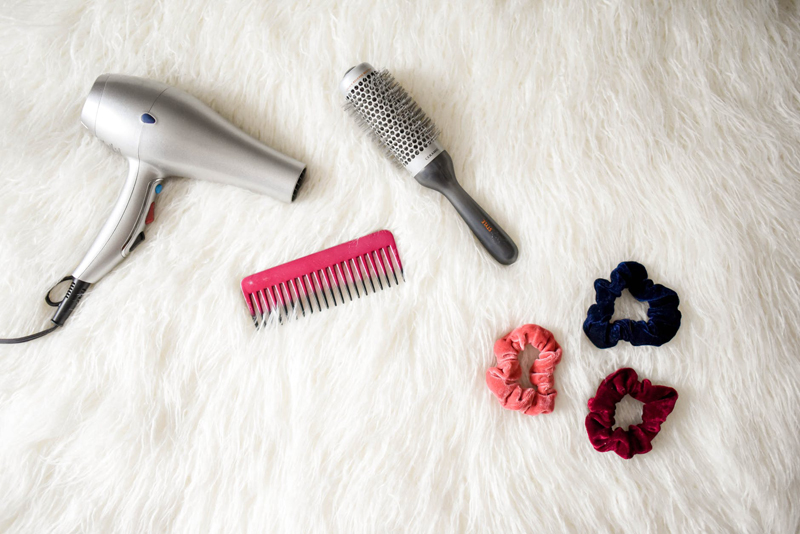 For many of us gray hair is a painful fact of life. We all get gray or white hair at some point in our lives – often beginning after the age of forty. It is something we must expect although we don't have to accept it. Many of us choose to camouflage it with the wonders of chemistry in the form of artificial hair color.
Gray hairs generally start to show around the temple and the sides and then proceed to encompass the rest of the head with the possible exception of the nape area. Many people notice that this area retains its darker color for many years. This may be a result of increased nourishment to hair follicles from the blood supply in the arteries in the neck.
The exception to this natural process is premature white hair resulting from illness, stress or head injury. Often stress will cause hair to fall out in patches. When it grows back in – in adults - it is often white. Those hair follicles lose their ability to produce melanin. However, when this happens in children, the hair will usually return in its natural pigmented color.
Let's start at the beginning. Your hair gets its color from cells called melanocytes. These cells produce melanin. The same melanin that gives skin its color and helps you tan. The melanin is deposited in the middle layer, or cortex, of the hair shaft.
There are two kinds of melanin. Eumelanin makes your hair black or brown. Pheomelanin makes it red or blond. The higher the concentration of melanin, the darker the hair color. Lower concentrations produce lighter hair shades.
Natural hair color changes over the years. Many young children start out with light colored hair, such as blond or even white, meaning they have a low concentration of melanin. As they age, their hair becomes darker as the melanocytes produce more melanin. In the same way, in older adults, the melanocytes become less and less active. They gradually produce less melanin. This causes the hair to become gray. At this time the hair follicles still contain some melanin. From there, hair becomes progressively more white. At this point the melanocytes are inactive and producing no melanin. Many people seem to skip the gray stage all together and go straight to white.
To my knowledge, there are no nutritional supplements or special diets that will slow down or stop the graying process. However, researchers are always looking for the new age defying treatment or drug that will make gray hair a thing of the past.


Ebook - The Secrets of Ageless Women
Secrets gathered from the women with timeless beauty.
Learn their tricks and tips for lasting beauty.
Whether you use every tip or just one or two suggestions,
you will be rewarded with a more youthful and stylish appearance.
This site needs an editor - click to learn more!

You Should Also Read:
Growing Out Gray Hair
Reverse Signs of Aging
Retouch , Covering Your Roots




Related Articles
Editor's Picks Articles
Top Ten Articles
Previous Features
Site Map





Content copyright © 2018 by Lynne Chapman. All rights reserved.
This content was written by Lynne Chapman. If you wish to use this content in any manner, you need written permission. Contact BellaOnline Administration for details.