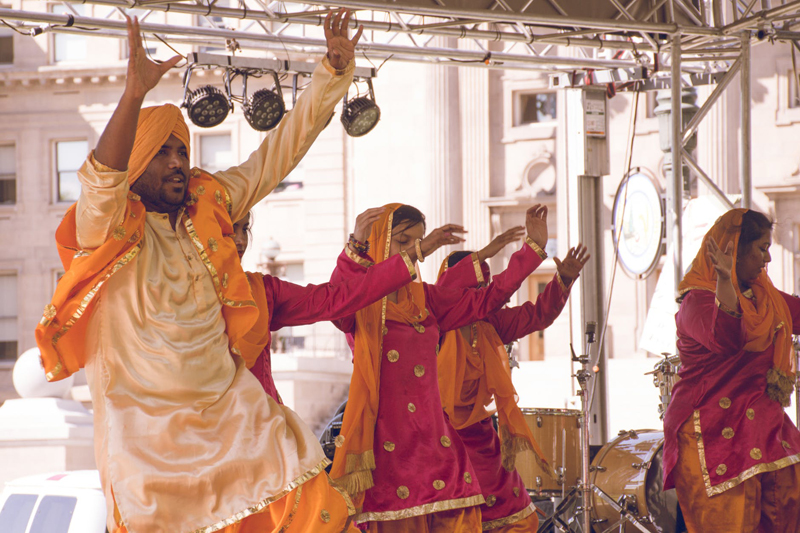 It is always a thrill to see belly dancers perform live. On March 1, 2008, dancers from all backgrounds graced the stage for a magnificent performance. When the doors opened to allow the guests to arrive, you could just feel the magic in the air, especially knowing that the wonderful Aziza was there.

During the day, I was feeling rather down. Thera-Flu was my choice of medicine to help me with the aches and pains of an oncoming flu. The medicine helped somewhat, but I still made my way to see the performance.

The performance took place at Zahirah Noor's Belly Dance Studio, located inside the Dance Royale Ballroom Studios. Zahirah Noor is a well known performer in Houston, Texas, and she has a dance troupe that performs throughout the city and other venues. During the weekend of March 1, 2008, Aziza taught several workshops.

So, here I go to the performance, thinking that I was not going to make it. Walking inside, I took a look at all the neat stuff the vendors had to offer. The studio has a fabulous layout. It has two floors. There is a nice view from the second floor,looking down on the first. Since the performance had not started, of course the guests had to remain on the first floor. The anticipation!

When I walked up the stairs I was greeted by friendly volunteers who helped make the entire perfromance possible. There was food, drinks, and did I say food? Of course, I had to wait until the intermission to grab a bite. It was worth it.

I take my seat and hope that I can make at least halfway. Then the performance started with a trip back into time. An ethnic dance performed by Ayana. She was cloaked in a veil that covered her entire face. As she was making her way onto the stage, she grabbed my hand (I wasn't coughing, no germs), placed it on her forehead and placed it on mine. How beautiful! This was all part of her performance.

Silvia! What an amazing performer. She too is a member of Zahirah Noor's troupe. Oh my gosh! This is when I knew I just felt better already. Silvia made me forget that I was feeling down. I mean after she was done, I just sat in awe. Wow! She walked on the stage in her tribal attire and she blew everyone away. As if you didn't know a storm hit you. Honestly!

A member of the Zahirah Noor troupe gave prizes, while the next performer was setting up the stage. You couldn't help but look at what the people were doing. Suddenly, there was a base, a pole, and bags to hold down the base. The next performer (you guessed it) was a pole dancer. Another excellent performance. I said to myself, "I think I'll see the whole thing".

During intermission, I ate some good treats, talked with others, recalled how Silvia and the pole dancer took the show. Everyone had a good time talking and eating. The second half was fabulous. Several troupes did a neat job and a soloist did a combination of flamenco and belly dance. This performer had a live guitarist and a dumbek player. She was amazing!

Then there was Aziza! Her grace, her natural beauty and her gift was for all to see. She just danced forever. For a few seconds of her performance, she did some moves that made the audience giggle. What a wondeful performer.






Editor's Picks Articles
Top Ten Articles
Previous Features
Site Map





Content copyright © 2019 by Ronnette Ramirez. All rights reserved.
This content was written by Ronnette Ramirez. If you wish to use this content in any manner, you need written permission. Contact Ronnette Ramirez for details.