10 Easiest Ways to Improve Indoor Air Quality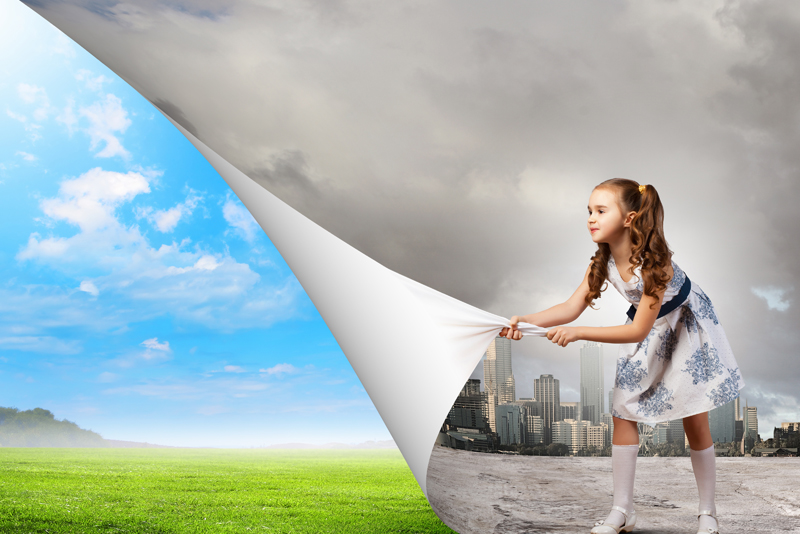 A client of mine was remodeling the kitchen of his girlfriend as a surprise Christmas present. I was hired to do the work and at that time I considered myself to be a some what eco-friendly contractor. The job was done and looked great. A couple weeks later I got a call from my client asking about certain products we may have used during construction. He explained to me that his girlfriend could no longer stand to be in her home (it was a small cottage) as something was making her terribly sick, and it started immediately after she had moved back in after all our construction work. She wasn't a highly sensitive person or suffered from allergies so they thought it was just the dust that settles after most construction jobs but she didn't get better. Her doctor had informed her it is most likely something that was used during the remodel project that caused her breathing problems.

I gave them the MSDS sheets on all the products we used. They came to the conclusion it was the adhesive we had used to glue the granite countertops: Liquid Nails™ a very popular and common product. Back then there weren't many "green" types of glue on the market. We had to rip out all the countertops. In the end they chose tile as the frustrations of getting sick and not being able to get what they wanted had been mounting. (I am happy to say Liquid Nails now have a green version of all their adhesive products!)

What causes poor indoor air quality?
Indoor air pollution is caused by gases or particulates that are released into the air. The sources of these can be gas, building materials, cigarettes, cleaning products, personal care products, fireplaces, furniture and our HVAC systems.

Poor air quality can also be caused by not enough outdoor air getting inside to circulate and help flush out these particulates. Some of the more common air pollutants that we look for in the building industry are: VOCs, radon, carbon monoxide (CO), and asbestos fibers.

What can we do to improve our IAQ?
1. One of the first and easiest things we can do is simply clean our home. Everyday we track in dirt on our clothes and shoes. These particulates become airborne and contribute to the dust and pollutants that are already present. Cleaning your home regularly can help in cutting down these allergens.

2. When you do clean make sure to use cleaning products that are considered "green". Pine-sol in my opinion hardly smells like fresh pine! A good rule is if it smells toxic it probably is toxic.

3. While cleaning don't forget to open up your windows to allow fresh air inside. Open your windows even on days you don't clean to circulate the air and help flush out trapped pollutants.

4. We install fans over ranges/stoves and in bathrooms, but I've noticed that people don't use them as often as they should. They should be turned on when cooking or bathing to remove the moisture in the bathroom air or to help expel the fumes and CO when cooking. Make sure both are vented directly to the outside. Those microwave hoods that just re-circulate the air are ineffective.

5. Replace your air filters in your HVAC systems as often as needed. Some say every two months and consider installing a HEPA (high efficiency particulate) filter if you are really prone to allergies.

6. Some people say house plants such as the peace lily, bamboo palms, gerbera daisies, English ivy, ficus, and mums all help to clean the air. Although plants are nice my research shows they do only a little to help clean the air of pollutants and can take a long time.

7. Switch to a different dry cleaning service. Most conventional dry cleaners use a chemical called perchloroethylene (perc). Perc is classified as a probable carcinogen and long time exposure to it can have very adverse effects on the nervous system. Use a "wet" cleaner instead as your clothes are still off gassing perc even after you have brought them home from the dry cleaners.

8. Keep the door to your garage shut at all times as fumes from this space can leach into your home. There is a reason why attached garages have self closing doors to the home. You don't want the fumes of your car idling in the garage getting into your home. Don't idle and keep the lids to all household fluids tightly sealed, and leave the garage door open a few minutes after pulling in to let some of the exhaust fumes out.

9. If you are going to remodel you have a lot of choices on all the green building materials that can be used during construction. Your best bet is to work with a green builder who won't scoff and question you when you insist on using a low VOC paint.

10. Get your house tested for levels of toxins and pollutants. Radon is one such gas that is odorless, and colorless. It's a radioactive gas that is a decay product of radium, which occurs naturally in rock and soil. It's a heavy gas and tends to hover near the floor (the level of our children). You won't know you have it unless you test for it, and there are inexpensive testing kits you can pick up at your local hardware store. According to the EPA, radon exposure is the second leading cause of lung cancer in the US and the leading cause of lung cancer among non-smokers.

All of the above are just 10 things that any homeowner can do to improve the air quality of their home, but there is plenty more. Just remember to:

"Control the source", "Improve ventilation", and "Clean the air" and you'll be well on your way to cleaner and healthier home.



Related Articles
Editor's Picks Articles
Top Ten Articles
Previous Features
Site Map





Content copyright © 2023 by Arcadia Maximo. All rights reserved.
This content was written by Arcadia Maximo. If you wish to use this content in any manner, you need written permission. Contact Farjana Amin for details.