Stir fried Spinach Recipe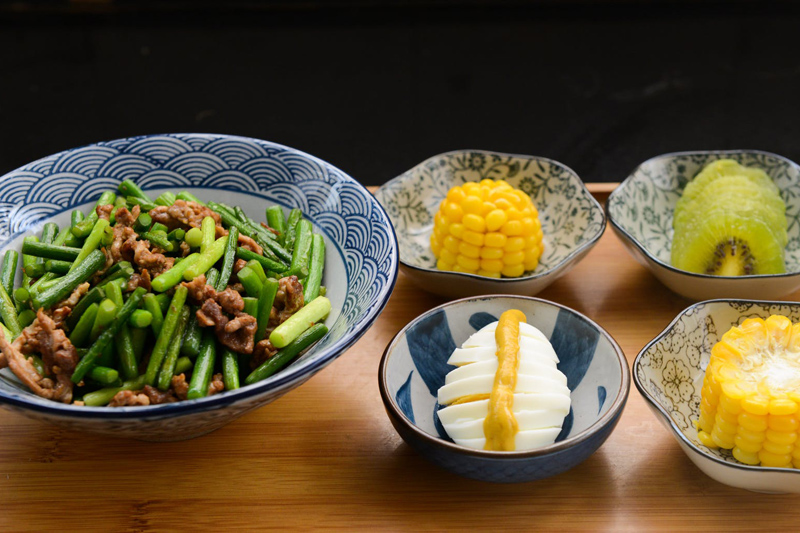 Spinach is both nutritious and delicious! It is packed full of vitamins and minerals, and even claims to have anti-aging properties. Whether these claims are true or not, we all need to eat our spinach and other greens for their health benefits. Adding Chinese flavorings and stir frying them just slightly makes spinach and other greens both delicious and healthy.
When purchasing spinach, look for leaves that are green, firm and unblemished. The stems should be thin and unblemished as well. There are four different types of spinach that may be sold at your local grocery store. These are savoy, flat leaf, semi-savoy, and baby spinach. The main difference between them is their flavors. The savoy is usually sold in the produce section of your local grocer. This spinach has wrinkled leaves and a wonderful savory flavor. Flat leaf spinach is mainly sold canned or frozen and has a lighter flavor than the savoy. Semi-savoy is a mix between the flat leaf and the savoy and can is sold fresh, canned, or frozen. The baby spinach is typically sold in pre packaged bags and has a nice delicate flavor and is a bit more tender than the savoy when eaten raw. Any of these can be stir fried. For this recipe however, I chose the savoy for it's wonderful fragrant flavor. Try this delicious and nutritious recipe and let me know what you think in the Chinese food forum. Enjoy!
16 oz fresh savoy spinach
1 medium clove of garlic
2 tsp cornstarch
2 tbsp peanut oil
3 tbsp soy
2 tsp sugar
½ tsp msg
Rinse the spinach under cold water. Break off the stems and place the leaves in a colander and rinse them again. Fresh spinach tends to have a lot of sand between the leaves. We want to make sure that the water runs completely clear and that all of the sand is removed from the spinach. If you have trouble removing the sand, simply rub each leaf between your fingers to make sure that you don't feel anymore grit as you rinse them. Once they are clean, set them aside in the colander to dry.


Smash the garlic clove with the side of a knife, then peel and mince it into tiny pieces and set it aside.


In a small cup, mix the cornstarch with a little water just to dissolve and set aside.


Heat a wok or large non stick pot on high. Add the oil and swirl it around to coat the sides. Once the oil is hot, add the garlic and stir fry it for 1 minute or until brown.


Add the spinach and stir fry for just 1 ½ minutes. When adding the spinach, make sure that the leaves are dry. You can dry them by lightly blotting them with a paper towel if needed. Just keep in mind that if there is water on the leaves, they will splatter once they hit the wok or pot. Even dry, the leaves will still create a slight splatter. Make sure kids and animals are far from the stove at this point. (I try to tell my Jack Russell this, but she just doesn't seem to understand.)


Add the soy, sugar and msg and stir fry for 1 more minute. Then add the cornstarch mixture and stir until thick.


Makes 2 side servings.


Related Articles
Editor's Picks Articles
Top Ten Articles
Previous Features
Site Map





Content copyright © 2018 by Lila Voo. All rights reserved.
This content was written by Lila Voo. If you wish to use this content in any manner, you need written permission. Contact Lila Voo for details.