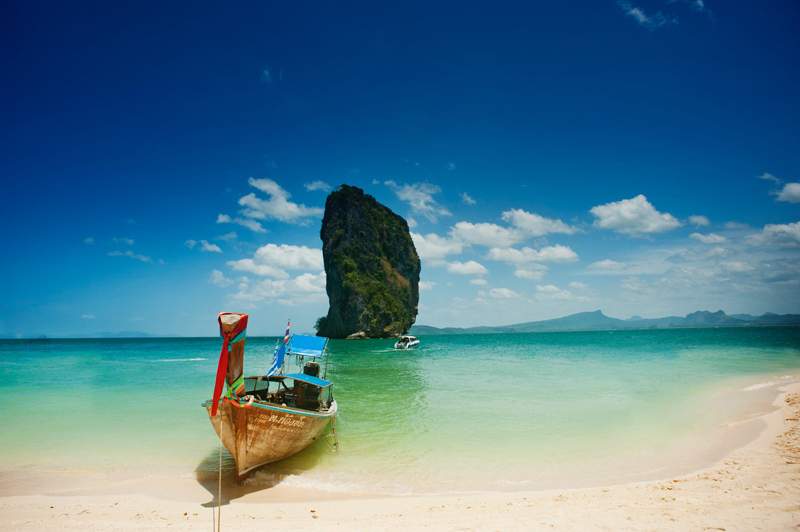 For a country that at its widest point only measures 26 miles across, Singapore is packed with things to do. An entire day (or more!) can be spent at Sentosa, a man-made tropical isle just off the coast of Singapore island. Sentosa is a resort complete with accommodation, restaurants, and fun activities.

Start your day by riding a cable car high over the sea as you make the crossing from mainland Singapore to Sentosa Island. From this vantage point, you can see fleets of ships on South China Sea, all of Sentosa, and most of Singapore. After you touch down on the other side, you are hit with a myriad of things to do. Should you grab a bite to eat in one of the many restaurants, pick up souvenirs for friends and family (and of course, yourself!), or take a ride to the top of the Sky Tower, Singapore's tallest observatory tower? For me, the answer was obvious, and I made a beeline for the Sky Tower line.

Up to 72 people can fit inside the comfortable, air-conditioned cabin shaped like an 11-sided polygon. After boarding, it ascends to a viewpoint of 131 meters above sea level, allowing for the most breathtaking view of not only Singapore and Sentosa, but Malaysia and the Indonesia Islands as well. .Like the Seattle Space Needle, the cabin slowly spins in a circle, giving everyone a panoramic view without having to move from their seats.

After the Sky Tower, you'll probably want to explore some of the beautiful beaches you saw from your Sky Tower vantage point. Palawan Beach is noted for the suspension bridge that takes you to the Southernmost Point of Continental Asia, and should definitely not be missed. You can also play volleyball on the sandy shores of Siloso Beach, or catch some sun and relaxation at Tanjong Beach.

And of course, no trip to Sentosa is complete without a trip to see the Merlion. Half-fish and half-lion, the Merlion statue at Sentosa is the biggest replica of Singapore's most well-known symbol. Designed in 1964 for the Singapore Tourism Board, the lion head symbolizes the lion that Prince Sang Nila Utama saw when he landed at the ancient city of Temasek, before renaming it Singapura, and the fish body represents the country's beginnings as a fishing village. You can climb up inside the statue for another amazing view of Sentosa and Singapore, or you can walk along the 120 meter Gaudi-inspired mosaic walkway behind the statue, known as the Merlion Walk.

After all of this, you might be ready for some dinner, or maybe some clubbing and bar-hopping. With so much to do on Sentosa, you might find yourself wanting to stay a few days and get a room at one of Sentosa�s luxury resorts, so you can fully enjoy everything that the island has to offer.





Related Articles
Editor's Picks Articles
Top Ten Articles
Previous Features
Site Map





Content copyright © 2022 by Ciara Sampaio. All rights reserved.
This content was written by Ciara Sampaio. If you wish to use this content in any manner, you need written permission. Contact Hanny Suriadi for details.