Cages for Birds and the Parrot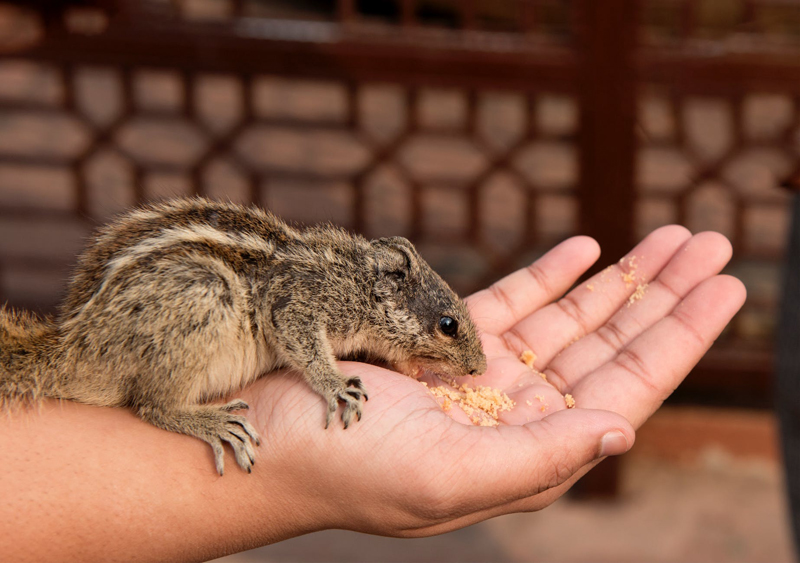 Some cages are a danger to your bird. The bars can be improperly spaced. Birds can get their heads stuck and be strangled. Cages may have screws and other tiny parts the bird will work free and then the bird can choke. Parrots have very nimble tongues. You would be surprised what they can accomplish with their tongues, beak, and feet. The parrot likes to chew constantly. They will chew at the bars. The paint must be non-toxic.
Birds are notorious for opening birdcage latches. The latch must be of a quality design and secure. Keeping a cage clean and sanitized is a very important issue. Some cages are impossible to keep clean, harder yet, keeping sanitized.
Small birds will need an aviary like a large finch aviary. There will be a article on aviaries soon.
The cage must be the proper size for the bird; the larger the better. I like a playpen on top of the cage or at least a seperate play gym. Cages are fine when you're not around to watch the bird. However, birds need their freedom. They love the playpens on top of the cage and will spend most of their time on it. There are many excellent birdcages available. When you purchase large parrot cages shop around there is a great deal of price difference in cages.
Many cages come with feeding stations, a perch or two, and dishes. Look for removable trays for easy cleaning. Rectangular and square cages are much better than a round cage. The bird needs perches of various thicknesses for healthy foot development. There are many bird cage accessories.
The only time I don't recommend playpens on top of the cage is if there is a behavioral problem. In this case, the parrot should always be at a lower level, that what you are. The bird will still need a parrot play stand which can be purchased or made at home.
I wanted an outside playpen so that my macaw could be outside with me when I was gardening. Money didn't come by easy back then, so I made one out of PVC pipe, and sunk it in a large flower pot filled with sand. I had to roughen up the top T to keep the macaw from slipping, but it worked out great.
Remember, our pets have curious fingers and nimble toes, keep that in mind when finding the right cage.
The aviary will be discussed soon at another date. Aviaries are important especially for small birds.
Avian Adventures Chiquita Dometop Bird Cage (22" L X 28" W X 63" H; Red; Dometop) Mid size like for a conure
Incredibly easy-to-assemble knock-down design breaks down into a small box for transportation and storage. Dometop cage has nest-box doors for breeding and inside toy hooks. Since birds need much more width than they do height, the Chiquita Bird Cage is wider than the industry standard. Locking system on front and food doors is easy for humans, but very difficult for birds! Three interior food bowls are accessible by solid swing open doors so you never have to reach inside the cage. Natural wood perches made of yellow-cow wood, lighter yet harder than manzanita. Large bottom shelf for handy, organized storage of all your bird's accessories and necessities. Includes: Cups, perches, skirt, removable grate, and touch-up paint.Offered in the following finishes:Glossy Sapphire BlueGlossy Emerald GreenGlossy Ruby RedTextured Platinum GrayTextured Pearl White


Prevue Hendryx Signature Select Series Wrought Iron Bird Cage come in sizes small, medium, large, and extra large. Quality craftsmanship at an excellent value. Includes a cage stand with 4 stainless steel ball bearing easy rolling casters. The 2 interior cups are accessible from the outside so you never have to reach inside the cage. Includes: 2 solid wood perches4 stainless steel cups (2 inside, 2 outside) all fully accessible from the outside Seed guard with rounded corners Pull out grill with grill clip Pull out tray Cage wall between the lower grate and lower tray2 pull out drawers, one lower and one up top Heavy duty push button safety lock Second gravity door lock for extra security4 stainless steel easy rolling casters Playpen top Hex head bird proof screws and wrench Cage stand Size Small Actual interior cage dimensions: 18" L X 18" W 31.5" H. Cage height with stand: 57" H. Size Medium Actual interior cage dimensions: 24" L X 20" W X 34.75" H. Cage height with stand: 60" H. Size Large Actual interior cage dimensions: 30" L X 20" W X 36" H. Cage height with stand: 63" H. Size X-Large Actual interior cage dimensions: 36" L X 24" W X 36" H. Cage height with stand: 66"





Scroll down a litter further and sign up for the exotic pet's newsletter. Your email is 100% safe, I never even see it. You will receive a newsletter once a week. Once in a great while an emergency newsletter may go out, but this would be only for a big illness outbreak or other emergency. Subscribe so you will know when new content comes out!



This site needs an editor - click to learn more!

You Should Also Read:
Complete Exotic Pet Care Index
Ferrets - A Complete Guide Paperback and Kindle
Exotic Pet Shopping - safety first!




Related Articles
Editor's Picks Articles
Top Ten Articles
Previous Features
Site Map





Content copyright © 2022 by Diana Geiger. All rights reserved.
This content was written by Diana Geiger. If you wish to use this content in any manner, you need written permission. Contact BellaOnline Administration for details.