Vila del Quar – Luxury in Verona's Vineyards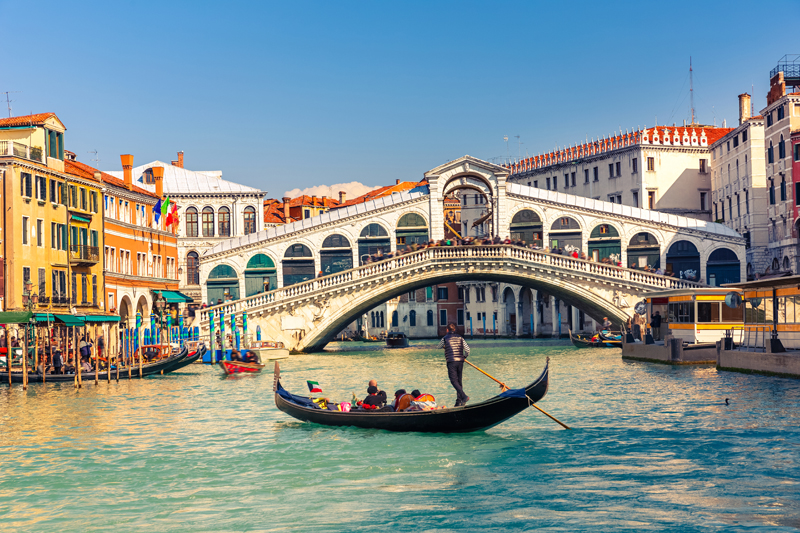 In the heart of Valpolicella vineyards, just north of Verona in Italy's Veneto region, stands Vila del Quar, a Renaissance villa and wine estate whose owners welcome guests to beautiful rooms and Michelin-starred dining.

The noble estate of Vila del Quar, surrounded for miles by more Valpolicella vineyards, is an Italian National Monument – and a monument to good taste. We were welcomed warmly by its owners, who invited us to tour the gardens and wine cellar after we had settled into our large room. From our window we could look down into the rose garden, inside the large grassy courtyard of the U-shaped villa, and more light flooded in through the skylight.

The room was refreshingly bright and modern, without any of the heavy over-decoration we've encountered in many properties with such a long and distinguished heritage. But its décor incorporated a number of historic features, including a timbered ceiling and parquet floors, so did not seem out of sync with the surrounding villa. Fine antiques and carpets bended nicely with more modern furnishings.

Throughout the building, the décor reflects the strong Venetian traditions, even to the use of deep red, green and gold in the bed coverings and the upholstered furniture. Wood and terra cotta tile bring warmth and keep it from being too formal. Outside, the arcaded porches are supported on pillars of pale local stone, perfect for the setting. When torchieres and other vintage details needed replacing, the owners commissioned handmade replicas.

After touring the cavernous wine cellars (more than 550 labels reside here, in addition to the estate's own wine, resting for more than a year in French oak barrels), the owner showed us some of the new suites in the building that joins the main house, enclosing one end of the courtyard and overlooking the park. Three of te ground-floor suites have their own private gardens.

The Tea Room, a terrace café where we relaxed over afternoon tea, looks out at a clover-shaped swimming pool at the edge of the vineyard. Around it are umbrella-shaded tables, and a Gazebo serves drinks and lunch dishes – especially grilled meats and vegetables – on summer afternoons.

But we were saving our appetites for dinner that evening, in the villa's Arquade Restaurant, where chef Bruno Barbieri earned the first Michelin star within months of his arrival, adding a second not long after.

We dined in the former chapel – although it bears little resemblance to its original use, with seven widely spaced tables and a magnificent Murano glass chandelier lighting it. With the arrival of the amuse bouche, we completely lost track of our surroundings. However beautiful, they were overshadowed by the dishes before us. We chose a tasting menu because we know that chef Barbieri delights in showing off the best of each season in this location in the heart of a micro-climate where olives, grapes, cherries, rice and other crops flourish.

Like the villa, the menu reflects modern ideas and artistry, along with local traditions. A filet of sea bass wrapped around shrimp was encased in blanched dark green lettuce and steamed briefly in a broth of fresh clams, enriched by a confit of roasted tomatoes. Sliced into rounds and garnished with barely steamed clams, it looked at first glance like sushi. Ravioli are stuffed with pheasant, and bacon-stuffed duck is served with a puree of local chestnuts scented with bay leaves and a grinding of nutmeg.

The menu is in English, as well as Italian, and as elsewhere in the villa, the staff is helpful and well informed. Vila del Quar is about 4 miles from our former home in the center of Verona, and a particularly good choice when the city is filled with tourists in the summer – or during the harvest in the fall, when you can spend idyllic days touring the local vineyards and little hill towns of the Valpolicella region.

Vila del Quar, Via Quar 12, Pedemonte 37020 (Verona). Tel: (045) 680 0681, Fax: (045) 680 0604.





Related Articles
Editor's Picks Articles
Top Ten Articles
Previous Features
Site Map





Content copyright © 2022 by Barbara Radcliffe Rogers. All rights reserved.
This content was written by Barbara Radcliffe Rogers. If you wish to use this content in any manner, you need written permission. Contact Barbara Radcliffe Rogers for details.