How to Prep Skin for Makeup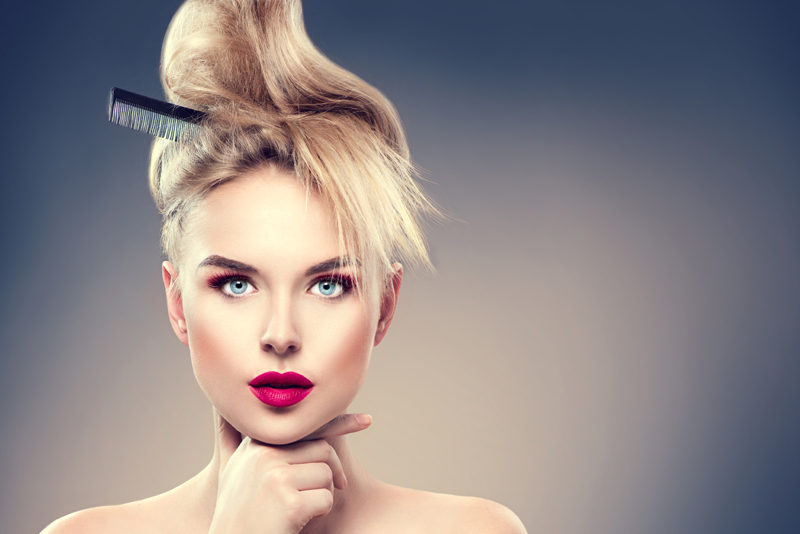 Have you ever put on makeup only to realize that the application was a little less than flawless? Maybe it looks a little cakey, your face looks a little shiny, or you have excessive dry patches. One way to avoid these mishaps and others is by properly prepping the skin before putting on makeup. Most of this prepping starts with your morning skincare routine. This article will take you from washing your face at the start of the day, to putting on primer right before foundation.

The first step in getting ready to apply makeup is to wash the face. Use a gentle exfoliant in circular motions to remove dead skin and impurities. Without exfoliating the dead skin away, applying makeup over it can cause the dead skin to flake off and cake up in your foundation. Dry skin that hasn't been exfoliated can also cause the appearance of dry patches. Prepping your lips is a crucial step as well for flawless lipstick application. A great way to accomplish this is by exfoliating the lips with a lip scrub. Taking the dead skin off the lips can prevent peeling.

The next step to properly prepping the skin is moisturizing. Depending on the needs of your skin, you may want to add a serum to your moisturizing routine. Serums can do anything from adding extra hydration to dry skin and dry patches, to controlling oil on oily skin. Some serums can be mixed into moisturizer or applied beforehand. There are moisturizers on the market with serums included in them to reduce the number of steps needed in your skin care routine. Once you apply your serum, then apply your moisturizer. When applying both make sure to start in the center of the face and work outwards and upwards. Don't forget to apply a moisturizer or eye cream around the eyes as well to keep them hydrated. Over time this will improve your under-eye area as well as slow down the appearance of fine lines and wrinkles. Apply a lip moisturizer at this point as well to hydrate the lips so they don't dry out. This step is especially important if applying a matte lipstick. Give your face and lips time to absorb the moisturizer. For the best results, try to give yourself at least a 30 minute window before moving on to the step.

After you've washed and moisturized the skin and lips, it is time for the last step before that first drop of foundation. Part of properly prepping for makeup, is to make sure that you put on a good makeup primer. They make primers for dry, oily, and combination skin. They make primers that fill in pores, add highlight, dull shine, and color correct. Pick a primer that is going to suit your needs. Sometimes it is necessary to apply different primers to separate areas of the face. If your t-zone gets oily, the rest of your face gets dry, and you want to color correct around your mouth, it is ok to apply those necessary correctors in those areas. A primer will protect your skin from getting clogged with makeup, and aid in a flawless application.

While prepping the skin before makeup does take a little time and effort, some of it may already be in your morning routine. A few extra steps can sometimes make a world of difference. Even if you're not applying makeup for the day it is still a good idea to follow these steps minus the makeup primer to improve the look and feel of your skin. At the end of the day you can follow the same steps to remove your makeup and care for your skin at night. Make sure to swap your daytime moisturizer for a nighttime one.



Related Articles
Editor's Picks Articles
Top Ten Articles
Previous Features
Site Map





Content copyright © 2022 by Katrina Simmons. All rights reserved.
This content was written by Katrina Simmons. If you wish to use this content in any manner, you need written permission. Contact Katrina Simmons for details.