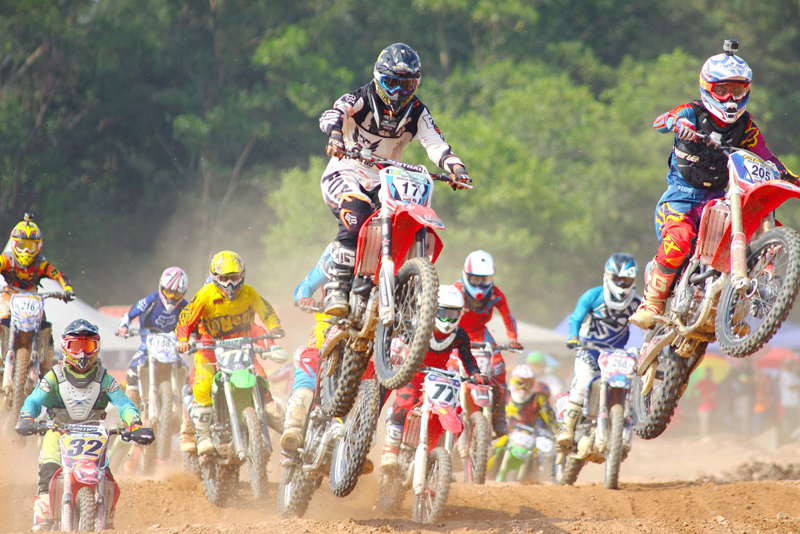 Do you know what a bootleg is? I admit that I didn't until I began to do some research on the early history of NASCAR. NASCAR was "officially" formed February 21, 1948. But if you delve into the controversial side of NASCAR history you will find that it had its real beginning in the late 1920's and 30's. With the end of Prohibition in 1933 a large tax was imposed on whiskey and bootlegging business began to boom.

In many places in the south, planters were finding it hard to get a reasonable return on their crops of corn. When they began to make corn whiskey in the foothills of Appalachia and run it to the bigger cities, they found gold in an amber colored liqueur we call "moonshine". In order to make good on their new found economy they had to have transportation.

A traditional "moonshine" car had some basic similarities. These cars had to look as common as possible. They had to emulate regular cars driven by the public. In other words on the exterior they had to be "stock". But on the interior they were anything but… They had supercharged engines, heavy shocks and springs and remarkable drivers.

These drivers had to be good. They had to be able to get a little more speed and a little more maneuverability out of these cars because often that meant the difference between freedom and jail. These smuggling mobiles had to outrun revenuers or tax agents. As is usually the case, everybody thought they were the best moonshine runners, the best "bootleggers". A bootleg is actually a speed spin in which a driver doesn't hit the brake and spins the back end of the car around to elude a pursuer. On Sunday afternoons in the south the "bootleggers" would race in cow fields and on the beach, anywhere they could find to race.

Many early drivers in NASCAR were also moonshine runners. In March of 1965 Esquire magazine featured an article by Tom Wolfe, on Junior Johnson, NASCAR driver and legendary moonshine runner. Junior Johnson was one of many. This article was later turned into the 1973 movie, The Last American Hero.

NASCAR has had a checkered past and can trace its beginnings to Prohibition and moonshine running. Its good old boy reputation was justly earned. In fact Raymond Parks who earned most of his millions in moonshine running became the first championship owner of a NASCAR racing team. Now you know a bootleg is a speed spin and NASCAR goes a little further back than 1948.

This site needs an editor - click to learn more!

You Should Also Read:
NASCAR Firsts




Related Articles
Editor's Picks Articles
Top Ten Articles
Previous Features
Site Map





Content copyright © 2022 by Debbie Lester. All rights reserved.
This content was written by Debbie Lester. If you wish to use this content in any manner, you need written permission. Contact BellaOnline Administration for details.