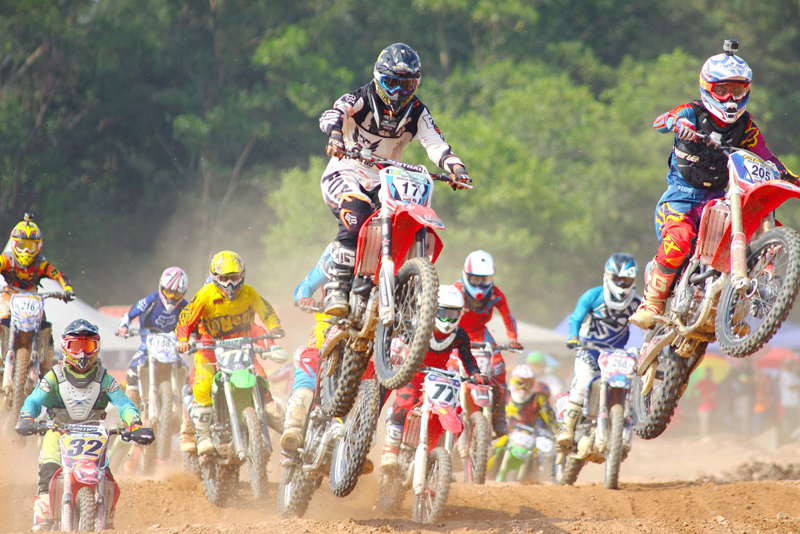 I don't know about you, but I've always had a nickname… It's an obvious one of course "Lil' Debbie".

Nicknames are common in most Sports from Baseball to Boxing. In Baseball you had, "Babe" Ruth, "Shoeless Joe" Jackson and "Charlie Hustle", Pete Rose. In Football there was "Refrigerator" Perry and "Sweetness", Walter Payton. In Basketball, "Magic" Johnson and "Air" Jordan. In boxing "Sugar Ray" Leonard and "Pretty Boy" Floyd Merriweather.

NASCAR is no exception, when it comes to nicknames. In fact they take it a bit to extremes. Not only do they name the stars of the sport, but they have names for everything associated with it. They nickname the drivers, they nickname the crews, the chiefs, the tracks and sometimes even the cars. What other sport actually names its fans?

In recent years sports nicknames have become a bit one dimensional, like A-rod, and T-Mac. Names based on initials and not necessarily on the person or place they represent. NASCAR on the other hand has kept the tradition of naming things according to actions. I have a few favorites to share with you.

Here are some of my favorite driver nicknames: "Junebug", Dale Earnhardt Jr. "The Intimidator", Dale Earnhardt. "Smoke", Tony Stewart. "Rocketman", Ryan Newman. "The Silver Fox", David Pearson and the Sprint Cup leader in 2008 "Rowdy", Kyle Busch.

Here are some of my favorite track nicknames: "The Beast of the Southeast", Lowe's Motor Speedway. "The Monster Mile", Dover International Speedway. "Thunder Valley", Bristol Motor Speedway. Last but not least there is Darlington, which has two nicknames, "The Track Too Tough to Tame" and "The Lady in Black".

Nicknames may be a tradition in all sports but you have to admit we of "The NASCAR Nation" have come up with some good ones. The Car of Tomorrow is called "The Flying Brick" and we have a car owner nicknamed 'The Cat in the Hat" We have pit crews nicknamed "The Killer Bee's and The Brew Crew". Nicknames are a tradition; they are just a way to connect us to the things we love. It allows us to feel a part of what is going on. To be right in the middle of all the action.

Do you have some favorite NASCAR nicknames? Maybe you just have a few of your own. We once had a big huge dog… Her nickname was… Kitty!

This site needs an editor - click to learn more!


Related Articles
Editor's Picks Articles
Top Ten Articles
Previous Features
Site Map





Content copyright © 2019 by Debbie Lester. All rights reserved.
This content was written by Debbie Lester. If you wish to use this content in any manner, you need written permission. Contact BellaOnline Administration for details.