Origins of Carnival in the Caribbean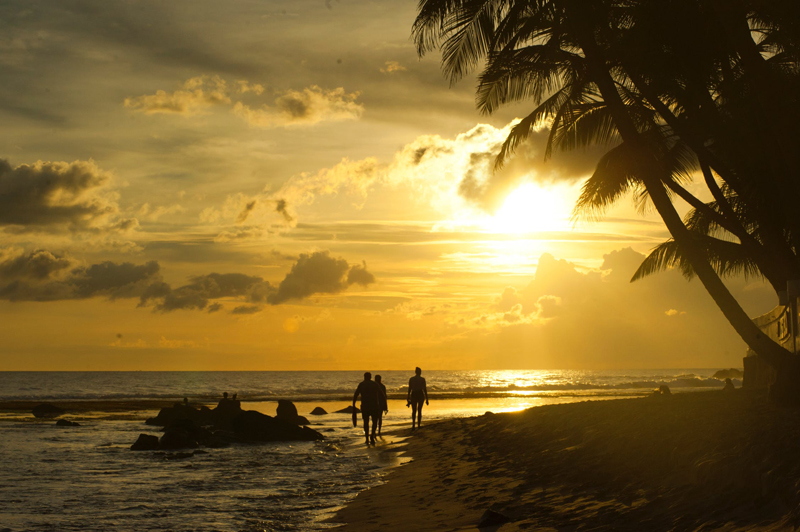 The premier cultural event of most Caribbean islands is Carnival! Currently Carnival is ramping up on many West Indian islands as they prepare for the celebrations in July or August. Due to the European influence on these islands, Carnival traditionally preceded Lent as does Mardi Gras and so many other celebrations with religious beginnings. It has been documented that the Italians originally began a "carnivale", to mark the few days prior to Lent that they could feast on meat (carne) in anticipation of abstinence during the Lenten season. It was also seen as a celebration of the rebirth of spring and death of winter. The two nights before Lent were wildly celebrated with masks, costumes, and plenty of eating and drinking. The tradition eventually spread throughout Europe and was brought to the Caribbean as well as other parts of the world.

When France began establishing colonies in the West Indies, the French plantation owners would hold balls just before lent season and dress in lavish costumes. The slaves watched and started having their own parties initially dressing in mockery of the owners. Masks were also a large part of their African culture and many of the Carnival characters still show signs of African culture such as the stilt walkers.

In the Caribbean, the Mas or "masquerade" also fused with the African culture of playing hand made instruments with revelers dancing around the village behind the musicians. Mas camps are set up in local villages months before the official carnival where children and adults work side by side to create and sew elaborate costumes for their band. The Mas camps provide a collaborative team building lesson to everyone involved. Thousands of tiny beads, wires and sequins are sewn to create fantastic artistic displays. Many natural materials are used as well such as bone, shells, feathers and grasses to create the perfect costume to suggest an idea or spiritual being.

During the advance preparations for Carnival, local beauty pageants start to emerge as each village chooses their Carnival Queen. Many islands have moved their festivals from the original pre-Lent dates to dates later in the year for various scheduling purposes.

Carnival is a unique form of self expression in itself. It was an opportunity for down trodden slaves to dance and sing and celebrate in wild abandonment. This form of self expression is particularly evident today in the Calypso singer's lyrics. Every year local Calypsonians write their Carnival songs with strong messages speaking out against politicians, rules and government as if it is their one chance at revolting against social injustices and scandals of the day. It is the once a year opportunity to escape from rigidity and truly feel liberated. The Calypso Competition is one of the biggest events of Carnival as the newly crowned King or Queen must face off against the previous year's winner for the title.

As with any Caribbean celebration there is plenty of food and drink everywhere you turn. Vendors are lined up and down the streets with grills overflowing with chicken, beef, lamb, goat, pork and seafood. Rum is plentiful and available at every turn. Traditional Caribbean dishes are prepared and sold to eager onlookers as the parade winds its way through the town. Sparsely clad dancers groove to the undulating beat while comediennes and steel bands entertain the crowds. There are a number of jump up parades with bands and dancers which are just the warm up for the final Grand Carnival Parade.
Finally, with the Queen of Carnival and the Calypso Monarch crowned the final day of celebration begins anywhere from 2 a.m. to 4 a.m. and lasts until sunrise with the Jouvert Jump -Up Parade signaling an end to the festivities.

Although celebrated worldwide, Carnival is quintessentially Caribbean. There is no other annual event that encompasses as many facets of Caribbean culture as does Carnival where food, music, language, politics, artistry and history are all beautifully and irreverently represented.



Related Articles
Editor's Picks Articles
Top Ten Articles
Previous Features
Site Map





Content copyright © 2023 by Lea Ann Fessenden-Joseph. All rights reserved.
This content was written by Lea Ann Fessenden-Joseph. If you wish to use this content in any manner, you need written permission. Contact Nick Marshall for details.