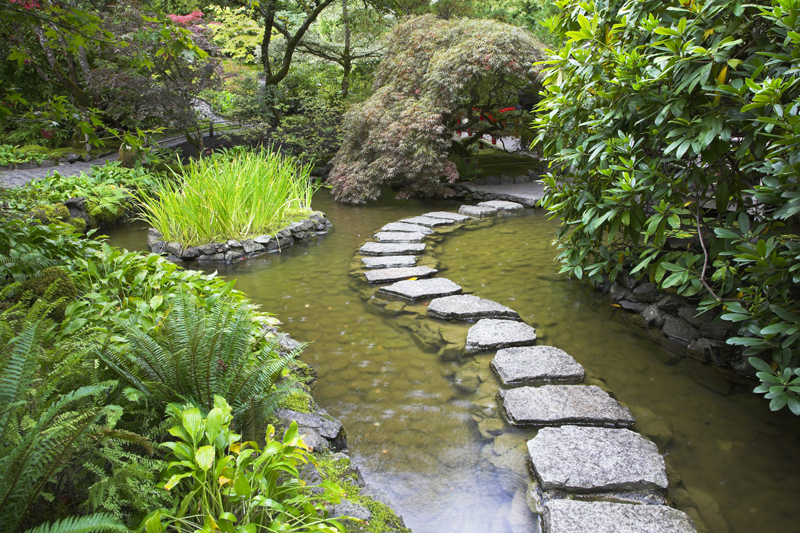 Though the dog days of summer aren't a great time for gardening, it is a perfect opportunity to begin planning those fall garden tours. Here are
reviews of some garden travel books that will help make those plans a reality.


South Carolina Gardens

"Guide to the Gardens of South Carolina" by Lilly Pinkas features lush color photos by Joseph Pinkas. This invaluable guide was published by Pineapple Press. This has an in-depth profile for each garden.

A different section is devoted to each region within the state. The individual gardens are listed alphabetically for each city or town.

The garden profiles have complete details for each garden, including everything that gardeners need to know when planning trips. There is a map for each one. This has the address, contact information, hours, the days the garden is closed, the types of facilities and events offered, directions, admission fees, and handicap accessibility. There is a complete discussion on each garden's history and background along with details on what can be seen there.

For those interested in certain types of plants or gardens, this has a handy appendix. It has separate lists for each type of plant (for example roses and camellias), and the types of gardens (like Japanese).


Ohio's Heritage Garden

"Our First Family's Home-The Ohio Governor's Residence and Heritage Garden" was edited by Mary Alice Mairose with lush color photos by Ian Adams and
botanical art by Dianne McElwain. This groundbreaking guide was published by Ohio University Press in association with The Friends of the Ohio Governor's Residence and Heritage Garden.

It features a foreword by Governor Ted Strickland and First Lady Frances Strickland. Each chapter is by a leading expert in his/her respective field. This title is a treasure-trove of information, including an extensive history of the residence and an in-depth discussion of the architecture.

In addition, several chapters are devoted to the garden. Readers can take an armchair tour. In addition, there is also a chapter on native plants of the state, which features botanical art.

This title also covers the geological history of the state's various regions and the native plants that are found there. The in-depth plant profiles are incredibly thorough with details on pollination and the plants' relationship to wildlife.

There are several helpful appendices focusing on the botany and native plants of the state. There is also an afterword that focuses on the lessons one can learn from the residence and heritage garden.


Wineries in Texas

Wineries are often noted for their beautifully landscaped grounds, and certainly deserve to be included in garden tours.

This updated edition of "The Wine Roads of Texas-An Essential Guide to Texas Wines and Wineries" is by Wes Marshall. It features forewords for the first and second edition by Robert Mondavi and Fess Parker. This enlightening guide was published by Maverick Publishing Co.

This in-depth guide organizes the wineries by region. For very large regions with many wineries, this organizes them into several separate day trips.

There are maps and photos of the wineries. At the beginning of each region/section is a discussion about the area and suggestions for planning your tour.

The winery profiles include a map, contact information, time and days open, whether appointments are needed, and an in-depth discussion of the winery, its owners, and a history of the winery.

In addition to the wineries, this guide also provides information on other facilities in the area, such as restaurants, things to see and do, and places to stay.

This has a handy index. The appendix has details about how to taste wines, the terms used in describing wines, and how to start your own winery.




Related Articles
Editor's Picks Articles
Top Ten Articles
Previous Features
Site Map





Content copyright © 2023 by Connie Krochmal. All rights reserved.
This content was written by Connie Krochmal. If you wish to use this content in any manner, you need written permission. Contact Connie Krochmal for details.