Miniature Donkey - Miniature Donkeys - Pets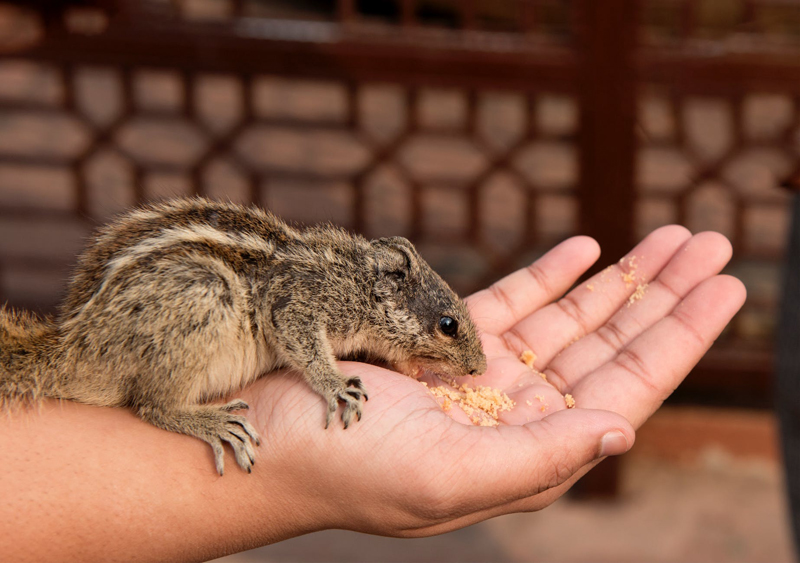 The miniature donkey or *ass is of the class mammalia Perissodactyla equus asinus. The miniature donkey originally came from Sicily and Sardinia. A male miniature donkey is a jack and a female miniature donkey a jennet.
One of the oldest animal registries in the world established the standards for the miniature donkey. The registries have been around for over 100 years. The Miniature Donkey Registry and Americana Donkey and Mule Society established the standards. The height requirement is not over 36 inches and weight 200 to 450 pounds.
They don't quite seem house sized to me; at least they are not sharing my bed. Well they could maybe, if I had a California King bed; but the cats and Pygmy goat would have to move over. Miniature donkeys live for 25 to 30 years, and with good care beyond.
The registries recognized the colors gray dunn, gray roan, red roan, red gray, roan, true, gray, black, white, sorrel, boy, brown, and spotted.
Two serious conformation defects can show up in the miniature donkey and they are parrot mouth and cow-hocks.
You will need to find a veterinarian that deals with horses before bringing home your pet miniature donkey. Pet donkeys must receive the same yearly vaccinations as a horse. Miniature donkeys should also be wormed from three to six times a year. They also require care to their hooves so that they don't split and other problems that can occur if proper hoof care isn't heeded.
Pet miniature donkeys require a high fiber diet. They will founder on a green grass diet and must have good quality hay. Grass hay mix with a little alfalfa hay will work just fine. A mixture ratio of 60% grass hay and 40% alfalfa is a good ratio. They may have one cup of grain a day but no more. If the miniature donkey starts showing signs of gaining too much weigh cut back on the grain and the alfalfa. Their tummies are also sensitive. You may need to cut the percentage of alfalfa mixed with the grass hay if this is the case.
Miniature donkeys love attention and will go out of their way to get that attention. They are loving animals. As with other herd animals they must live with more of their own kind to keep them from becoming lonely leading to illness and early death.
Donkeys love to show off their new babies or baby donkey they are loving parents. Miniature Donkeys are known to be very intelligent. They can pout and be shy about trying new things. They can also be jealous animals. Baby donkeys can be full of antics.
There is a saying "that a donkey is blessed by God for his services to Him, because of the cross on his back."
Legend of the Donkey's Cross
Miniature donkeys need plenty of room to play, run, and exercise. They cannot live in town; it would be unfair to the animal and against local ordinances.
Miniature donkeys are used in a variety of programs for youth, the disabled, and the elderly. Their personalities make them the perfect animals for companion animals. They are also good with children. A donkey must be gelded (neutered) otherwise their hormones will overcome their otherwise sweet and calm nature.
For some strange reason many donkeys don't like dogs, especially small dogs. This isn't always the case there are many fast and true friendships between miniature donkeys and dogs. However, it would be wise to be wary until you know how the animals will get along.
An interesting note on donkeys is that many are very good at being guard animals; though it is a misconception that all donkeys will guard. They will need to be taught to guard and some may even fail guard donkey school.
If you have the space the miniature donkey could make a great pet. Know what you're getting into before getting a donkey. Make sure you have a veterinarian that will care for the donkey. Also, remember the minature donkey is a herd animal and must have the company of another minature donkey. Above all else enjoy your pet miniature donkeys.
Miniature donkey breeders
Short Assets Ranch
Baby donkeys pictures
Check out the darling picture of a preemie Minature Donkey a miracle and cuter than a little bug's ear
Tinkerbelle!
Pictures of miniature donkeys
Minature donkey pictures
Diana Geiger Exotic Pets Editor
on
Pictures of Miniature donkeys - baby donkey
Subscribe free
to the exotic pets newsletter. It is quick and easy Just glance to the right or scroll a bit to the bottom and subscribe. I will only bug you once a week :) Be the first to be in the know! Your information is always private!
I am also the Bird editor if you enjoy pet birds subscribe to the Birds newsletter.
Birds BellaOnline
Donkeys: Miniature, Standard, and Mammoth: A Veterinary Guide for Owners and Breeders


My book (paperback) FERRETS: A Complete Guide


Kindle Version of Ferrets: A Complete Guide

Ferrets: A Complete Guide


PDF Version Ferrets: A Complete Guide (Access to free PDF Reader)
Ferrets: A Complete Guide





This site needs an editor - click to learn more!

You Should Also Read:
Exotic Pet Site Map
Ferrets - A Complete Guide Paperback and Kindle
Exotic Pet Shopping (the safest for your pets)




Related Articles
Editor's Picks Articles
Top Ten Articles
Previous Features
Site Map





Content copyright © 2022 by Diana Geiger. All rights reserved.
This content was written by Diana Geiger. If you wish to use this content in any manner, you need written permission. Contact BellaOnline Administration for details.