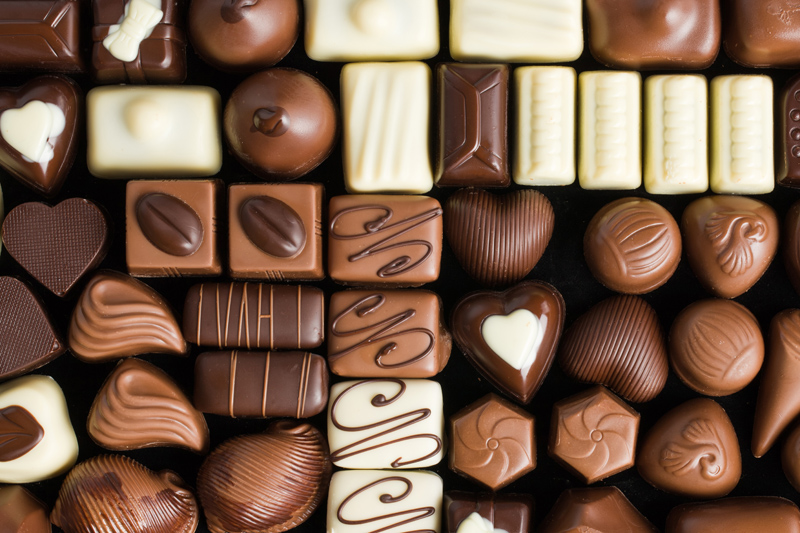 There are so many chocolate baking tips. Some of them we already know and some will be completely new to us. This is a nice list of 15 baking tips to save and keep handy.

1. Add bread to brown sugar, it soaks up the moisture. Always store brown sugar in an airtight container. If the sugar has hardened, microwave it for a few seconds, it will soften right up.
2. When a recipe calls for cake flour you can use all-purpose flour. However, subtract 2 tablespoon of all-purpose flour for each cup.
3. Piping frosting takes a steady hand. An easier way to decorate a cake is with candy. Top a cake with little chocolates, colorful gum drops, or even edible fresh flowers.
4. If you struggle with writing on cakes, buy a chocolate candy mold of letters. Then make the letters with chocolate candy melts (they come in a wide range of colors). What a delicious way to say happy birthday!
5. Wet hands when handling cookie dough to avoid sticking.
6. Add vinegar to milk to create buttermilk. For 1 cup of buttermilk add 1 tbsp. of vinegar to a measuring cup. Then fill with milk to 1 cup.
7. Baking powder is baking soda with cream of tartar. When replacing the baking soda, you would use twice the amount of baking powder as compared to the baking soda.
8. To prevent cookies from spreading refrigerate the cookie dough before baking.
9. Another option to prevent spreading is to use an ungreased pan or add parchment paper.
10. There are several options to stabilize homemade whipped cream. Some are gelatin, instant pudding, or a melted marshmallow.
11. If you do not have brown sugar, add 1.5 tbsp. of molasses to white sugar.
12. Freeze cakes before frosting; it is much easier to frost them.
13. Frost cakes with a thin layer of frosting to keep crumbs in. Then refrigerate for an hour before the final frosting.
14. One possible reason for a cracked cake top is too much flour.
15. To avoid chocolate chips from sinking either wet them or toss in flour. Mini-chocolate chips are another option.




Related Articles
Editor's Picks Articles
Top Ten Articles
Previous Features
Site Map





Content copyright © 2023 by Michelle Matile. All rights reserved.
This content was written by Michelle Matile. If you wish to use this content in any manner, you need written permission. Contact Brandii Lacey for details.