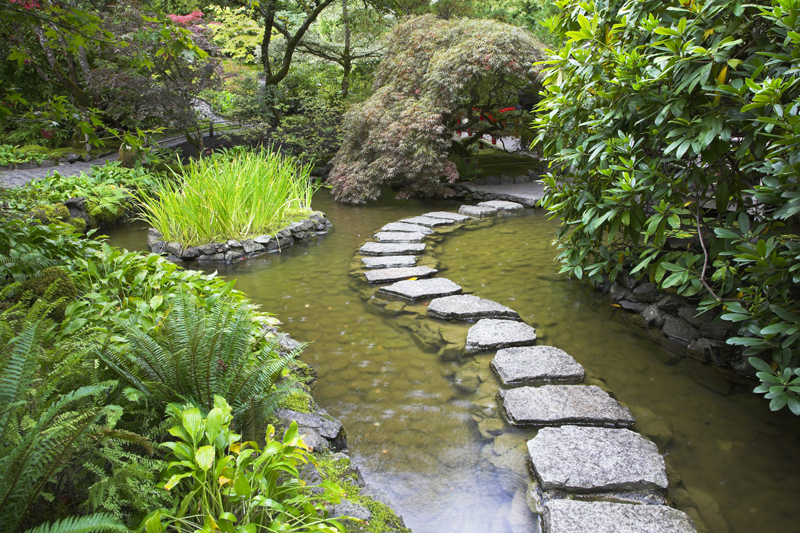 Every season in the garden is beautiful and fulfilling. As gardeners our job is to let it unfold naturally at its own pace. We can't rush things along. This means listening to Mother Nature. For example, when we try to get a head start on spring and plant tender plantings too early outdoors, we shouldn't be surprised if a late frost comes along. The focus should be on enjoying each season to its fullest and understanding the natural cycles of plant live throughout the seasons. I've found a number of New Age books that help me do that. What I've learned has helped me to plan my garden accordingly.

Fall is a particularly important time in the Celtic tradition. For those new to the subject, there's a delightful book that was published recently by Inner Traditions. "The Ancient Celtic Festivals-and How We Celebrate Them Today" is by Clare Walker Leslie et al. Though this was originally written for children aged 9-12 years, adults will find it to be a very useful introduction to the subject.

This is lavishly illustrated with color drawings. It explains the natural science and astronomy behind the seasons. The author also explains how we got calendars. This presents the engrossing history of the Celts, their practices, and traditions.

New Page Books/Career Press has published a series of seasonal guides. One is a delightful account of the fall and winter season. "Celebrating the Seasons of Life: Samhain to Ostara-Lore, Rituals, Activities, and Symbols" is by Ashleen O'Gaea. This title will deepen your appreciation for the seasons. It offers earth-centered ways in which we can celebrate. This title focuses on the Wiccan traditions.

It covers a host of ways in which we can bring earth-centered celebrations to modern life. This comprehensive guide begins with Samhain, which is commonly called Halloween, and ends with the arrival of spring. The author emphasizes the ongoing Wheel of the Year rather than just focusing on the holidays. Readers will learn all about the rituals and practices that make these occasions so meaningful.

The companion volume presents the other half of the year. "Celebrating the Seasons of Life-from Beltane to Mabon." In addition, this volume also focuses on the relationship of Wicca to other neo-pagan religions.

Both of these titles are illustrated with line art and photos. Both volumes can serve as introductions to earth-centered seasonal celebrations. These are reader friendly and inspiring to novices. There are extensive quotes from poetry and other sources.

From Fox Chapel Publishing comes a delightful fall craft title. "Homemade Halloween" offers everything you need to celebrate the season. In addition to quick and easy, affordable costumes and all sorts of fall decorations, this features all sorts of ideas for family fun.

This guide has over 20 pages of patterns and cut-outs suitable for all sorts of fall craft projects. The Halloween costumes are very simple, requiring only three steps and no sewing.

This title offers so many ways to dress up the home and garden. Gardeners will be especially pleased with all the pumpkin projects. This includes easy, step-by-step instructions for easy carved pumpkins. In addition, this offers many other ways to embellish pumpkins, such as craft paints, garden veggies, dried flowers, and recycled materials. The results are just fabulous. Imagine Granny pumpkins, rooster pumpkins, and Humpty Dumpty pumpkins.

In addition, this title also has wonderful party ideas, including fun and games, party decorations, and recipes. Readers will also enjoy the history of Halloween.



Related Articles
Editor's Picks Articles
Top Ten Articles
Previous Features
Site Map





Content copyright © 2022 by Connie Krochmal. All rights reserved.
This content was written by Connie Krochmal. If you wish to use this content in any manner, you need written permission. Contact Connie Krochmal for details.