7 Misconceptions About River Cruising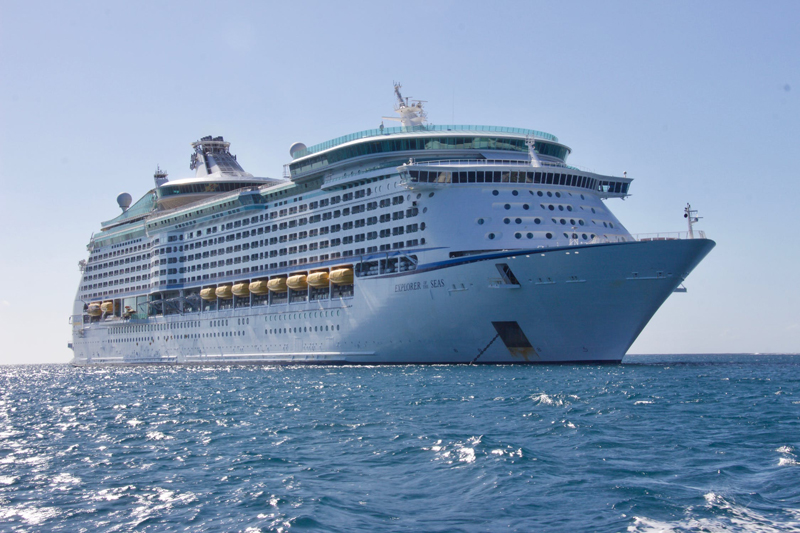 European river cruising is one of today's most popular upscale travel trends, allowing guests to easily experience Europe's most appealing destinations in comfort and style. Many vacationers haven't experienced this wonderful form of travel yet, perhaps due to a number of misconceptions about European river cruising. It's important to debunk these myths about river cruising, as this engaging form of travel is one of the best ways to experience Europe.
Check out these seven common misconceptions about river cruising and then get ready to book your first river cruise.
1. River Cruises Are For Sedentary People.
River cruising is for inquisitive travelers of all ages and guests can do as much or as little as they'd like on their vacation. It's true that river cruisers can just stay on the ship, simply relaxing and letting the world float by. With so much to see in Europe's charming small towns and cities, however, few river cruise passengers choose that option. River cruisers tend to be experienced travelers who want to see and do as much as possible. Cruise lines like Viking River Cruises help their guests to do that. Viking includes a multi-hour shore excursion in each port of call as part of their extremely inclusive river cruise package. These Viking tours provide an excellent overview of each port of call and visit key destination highlights such as Heroes' Square, Castle Hill, Fisherman's Bastion and Matthias Church in Budapest. Viking provides a variety of touring options for guests, depending on how much walking they'd like to do. Guests often spend their afternoons exploring cities on their own or taking optional tours. Many river cruise guests walk well over 10,000 steps each day while enjoying special experiences and seeing each destination's unique sights. On our recent Viking Gullveig Danube River cruise, we typically walked five to nine miles per day and loved being active.
2. River Cruises Are Boring.
River cruises are anything but boring. It's exciting to visit Europe's enchanting cities, learning about the local history and culture and engaging in discussions with other well traveled passengers. Guests are typically mesmerized by the views of Europe's waterways, river locks, spectacular scenery and historic monuments that are part of the voyage. River cruising is port intensive, with ships visiting at least one port of call each day. There are no sea days on a river cruise, so there's always somewhere new to explore daily. During a Viking Danube River cruise, ships traverse lands and cultures as varied as Hungary, Slovakia, Austria and Germany. Guests often have the opportunity to learn something new, such as strudel making on our Viking Danube River cruise. Since ships dock in or very close to enchanting cities, it's easy to walk off and explore all the region has to offer. Sometimes ships spend the evening or overnight in port, so guests can have a local dinner ashore or see a performance if they wish. There are also events offered each night onboard the ship. On our Viking Gullveig cruise, we filled every waking minute with activities and adventures. We constantly found ourselves wishing there were more than 24 hours in each day.
3. River Cruises Are Too Regimented.
River cruising is a wonderful choice for vacationers who want much of their travel experience planned for them. It's also easy to do your own thing and personalize your river cruise experience, too. River cruise lines like Viking River Cruises understand this, which is one of the many reasons why they provide a concierge onboard their ships. Simply define yourself and the type of travel experience you seek. Knowledgeable Program Directors, Hotel Managers and reservationists are available to help on Viking ships as well. Viking includes a daily shore excursion with expert tour leaders and often staying with the group yields the best experiences possible. For independent travelers and those with special interests, however, sometimes exploring solo and creating your own adventure is the best bet. It's perfectly fine to do what you want on your river cruise and Viking's experts will help you create your own personalized adventure. The choices you make enrich your European journey. There's no need to always stay with the group.
4. River Cruises Are Too Expensive.
Vacationers may think that river cruising is overly expensive when first looking at the cost, but that's not correct. So much is included in the price of a river cruise on lines like Viking River Cruises, particularly when comparing them to ocean-going megaships. It's important to research and compare. Viking's river cruise prices include the stateroom, all meals, wine at lunch and dinner, at least one multi-hour shore excursion in each port of call, free shipwide wireless Internet service, airport transfers and much more. In addition, special deals are often available such as significantly reduced prices on European flights and other offers.
5. River Cruises Are Impersonal.
With less than 200 guests onboard, river cruising is anything but impersonal. Because of this smaller size, guests sailing with Viking River Cruises and others have easier access to everything on the ship and spend more time interacting with the ship's staff and fellow guests. The intimate nature of the small ship experience makes it easy for passengers to get to know each other quickly. The river cruising experience is easy to personalize as well. For example, on a recent Viking Danube cruise, guests were offered eighteen optional shore excursions providing seamless transportation and logistics. Those who wished to explore on their own utilized the services of the Viking Gullvieg's Concierge and staff to create their own personalized excursions yielding priceless memories to last a lifetime.
6. River Cruise Ships Are Outdated.
While river cruise ships may not have casinos and massive theaters like their large ocean-going counterparts, these comfortable and luxurious vessels have everything that's important. Since river cruise ships dock right in Europe's most appealing cities, the focus of the experience is primarily on the destinations rather than on the ships. River cruising is one of today's top luxury travel trends, which has helped fuel the growth of cruise lines like Viking River Cruises. Viking has launched over 40 new river cruise ships since 2013. These beautiful new Viking Longships are well-designed for European rivers, with elegant public areas and appealing modern interior designs mirroring their Scandinavian name. Viking's Longships feature roomy staterooms with ultra-comfortable beds, large 40" flat-panel televisions with top-ranked channels and movies on demand, mini refrigerators, deluxe showers and bathrooms with heated floors. Guests can also opt for staterooms with full verandahs or sumptuous suites as well.
7. River Cruise Dining Choices Are Limited.
Fine dining is an important part of any cruise experience. While river cruise ships may not have dozens of specialty restaurants like large cruise ships, the dining experience on lines like Viking River Cruises is personalized and exceptional. There are no additional charges for certain menu items and other types of "nickel and diming" found on many ocean-going megaships. In the main dining room, guests can choose from a wide variety of delicious menu options and entrées at every meal. In addition, fine wines and festive Bavarian specialty dinner events are also offered. On Viking's Longships, guests can also choose to enjoy a more casual, intimate dining experience at the Aquavit Terrace. The buffet and entrée choices there are sublime as well. We dined at the Aquavit Terrace several times on our Viking Gullveig cruise and loved it. In addition to the wonderful dining options available on the ship, we also enjoyed having local meals ashore at fantastic restaurants in several of our ports of call. We were hungry for the cities' sights, sounds, museums and culture and wanted to experience local dining as well. These outstanding dining experiences are right at your doorstep, since Viking's river cruise ships dock in or very close to major cities. River cruising makes it easy to go local, experience destinations authentically and have fun.
If You Go:
For more information about Viking River Cruises, visit
www.vikingrivercruises.com.


Related Articles
Editor's Picks Articles
Top Ten Articles
Previous Features
Site Map





Content copyright © 2023 by Nancy Schretter. All rights reserved.
This content was written by Nancy Schretter. If you wish to use this content in any manner, you need written permission. Contact Nancy Schretter for details.