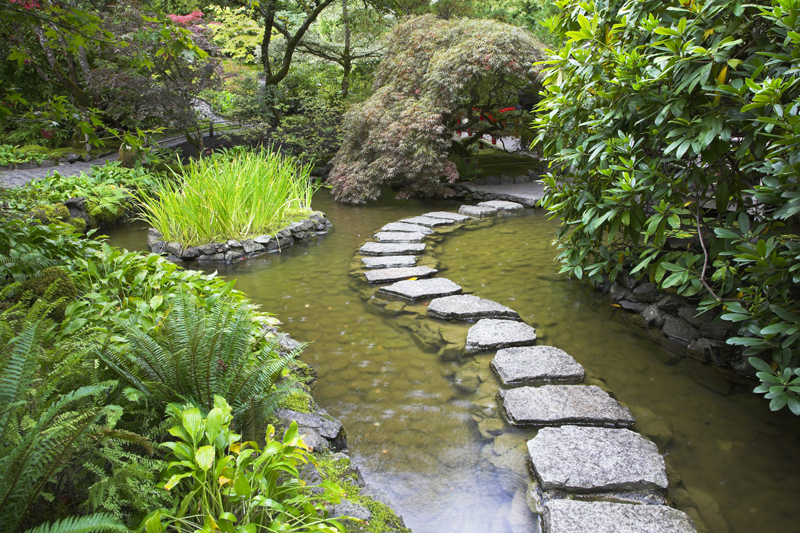 This is a good time to reflect on some highlights of the 2008 gardening world. Of the new garden books, here are some of my favorites.

"A Garden Gallery-Inspiration from an Enchanted World of Plants and Artistry" is by George Little et al with lush color photos by Barbara Denk. This was published by Timber Press. When the ordinary is no longer enough, this volume shows you to showcase your garden by taking those extra steps.

Be inventive, and incorporate art and artistic principles using ideas from these world renowned artists. The garden gallery surrounding their studio is famous worldwide. This book is a wonderful source of information on garden design. It covers all aspects of gardening from the seasons and the need to choose architectural plants to the use of water, art, and garden furnishings in the garden.

Rather than reciting garden design rules, the authors explain how they turned their front lawn into a showplace. This book also offers much practical gardening advice on well on a wide range of subjects, such as protecting tender plants from the cold and installing water gardens. There are lists of special plants for different purposes and situations.

"Garden Details-Ideas, Inspiration, Great Garden Spaces" is by Marg Thornell et al. Released by Images Publishing, this comprehensive title belongs in every gardener's library. It covers every type of garden and garden feature. With literally hundreds of lush color photos, it shows how to make your garden really special.

This in-depth guide covers a range of garden styles from simple cottage gardens and formal gardens to eclectic artistic gardens and contemporary ones. This also takes you through the four seasons with a section for each period.

It provides information on many garden features, including stone, garden furniture, garden structures, art and sculpture, and color. You'll also find this devotes sections to various kinds of plants and plantings. These include climbers, foliage plants, bulbs, water and bog plants, woodland plants, kitchen garden plants, and drought tolerant plants.

Special sections are also devoted to container gardens and contemplative or spiritual gardens. This has lots of helpful lists, such as foliage plants. In each section, the authors offer insight and valuable gardening tips. This book is versatile enough for all kinds of climates and regions. The design principles and ideas can be applied anywhere.

A noted garden expert who is recognized for his role in popularizing wild gardens is the subject of a wonderful new book from Frances Lincoln. "William Robinson-the Wild Gardener" by Richard Bisgrove presents his life and work.

This ground breaking book follows his career as a staunch conservationist and native plant advocate. A pioneer and revolutionary, he promoted the many benefits of gardens and wild places. He was also an avid social reformer who supported green spaces long before this became fashionable.

This book explains his collaboration with other influential figures, such as Gertrude Jekyll. It follows Robinson through his foreign travels, which helped to shape his views on what gardens should be like. Disliking the artificial, he viewed topiary and bedding out schemes as monstrosities. Instead, he promoted the aesthetic principles laid out by the Arts and Crafts Movement.

This book chronicles his career as a writer and garden designer. It makes clear that nature was his inspiration and teacher. He preferred wild plants and natural planting styles to everything else.

He had a very long career, dying at the age of 97. To the end he was busy writing. A new edition of his classic, The English Flower Garden, was released a little over a year before he died. He had far-reaching insight as he predicted that fossil fuels would eventually be depleted.


Related Articles
Editor's Picks Articles
Top Ten Articles
Previous Features
Site Map





Content copyright © 2023 by Connie Krochmal. All rights reserved.
This content was written by Connie Krochmal. If you wish to use this content in any manner, you need written permission. Contact Connie Krochmal for details.