Small Garden Book Reviews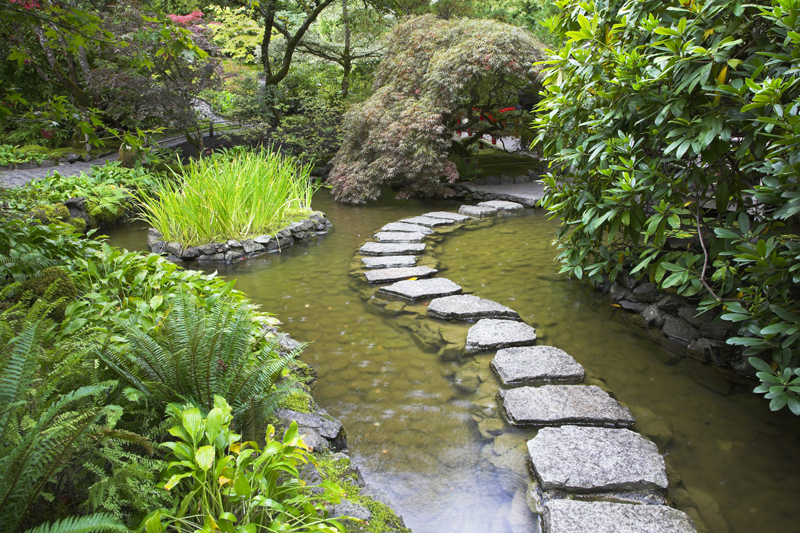 Small gardens present unique challenges and opportunities for gardeners. With space at a premium, we can't afford the luxury of mistakes. The basics of good garden design still apply to small landscapes even though the scale may be different. For those with small curbside yards or postage stamp lots, here are some books with sensational ideas.

Out of necessity, Japanese gardens tend to be small. Japanese garden designers have found ways to create paradise in very limited plots. "Pocket Gardens-Contemporary Japanese Miniature Designs' by Michael Freeman. Released by Universe/Rizzoli, this inspirational guide features 53 elegant, innovative gardens. For those with small gardens, this offers lots of ideas on how we can introduce a touch of nature.

The featured gardens use a variety of materials, some of which are ultra-modern. The designs include courtyards, side yards, corner, and entrance gardens. A section is devoted to each type of garden with an introduction to each one. For each of the garden profiles, this explains about the garden's origins, the garden features and materials, and plants.

"The Tiny Garden" by Jane McMorland Hunter was released by Frances Lincoln. Whatever type of small space you have, this has wonderful inspiring ideas. It devotes a section to each type of area. These include roofs and balconies as well as front gardens and patios.

The author also tackles previously neglected or problem areas. Among these are steps, passageways, light wells, walls, and basements. This all in one gardening guide walks you through the entire garden design process. This covers site evaluation, plant selection, planting, plant care, garden furniture and art, and garden structures. There are clever ideas for every possible situation, growing condition, and exposure.

This book will help you choose suitable plants whether you're looking for edible plants or ornamentals, such as ground covers. Readers can also learn all the gardening basics. The author sheds light on choosing garden tools, preparing the soil, planting, propagation, routine plant care, compost, and troubleshooting.

There are helpful lists of suitable plants for various purposes. This also covers container gardens.

"Outside the Not So Big House-Creating the Landscape of Home" is a groundbreaking book from Taunton Press. It will help gardeners to fully utilize whatever space is available. This is by dynamic duo Julie Moir Messervy, an award winning writer and garden designer, and architect Sarah Susanka.

The authors tackle a subject that is largely ignored by western garden designers—the unity of the home with the garden. For those of us who have small lots, we would be very wise to take this advice. They view the home as an element within a natural habitat, and encourage gardeners to focus on the relationship between the indoors and outdoors.

This garden design book takes you through the entire design process one step at a time. It will help you to discover the garden possibilities that await. The authors address all aspects and landscape features, including hardscape, fencing, and outdoor rooms. This book uses 20 home and garden designs from all over the country as case studies.


Related Articles
Editor's Picks Articles
Top Ten Articles
Previous Features
Site Map





Content copyright © 2022 by Connie Krochmal. All rights reserved.
This content was written by Connie Krochmal. If you wish to use this content in any manner, you need written permission. Contact Connie Krochmal for details.