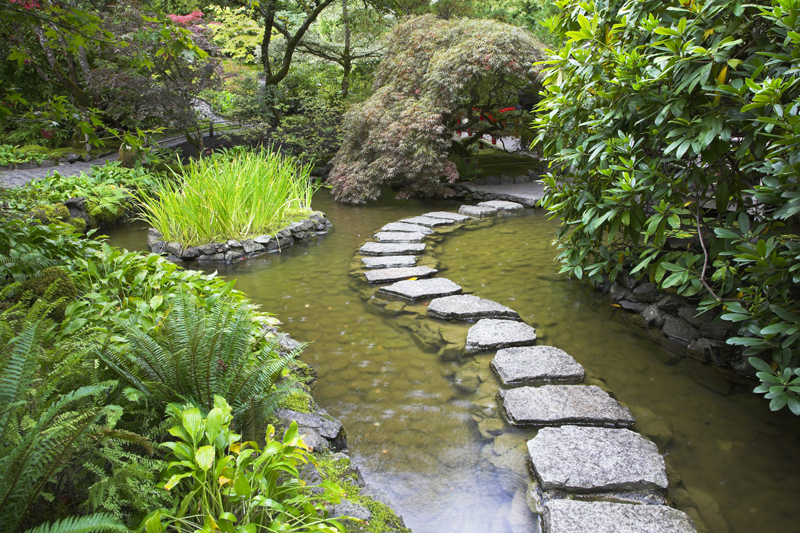 Winter is a wonderful time to start planning those garden tours. Here are some books that will help.

Located in Bellevue, Washington, the Bellevue Botanical Garden celebrated its 15th year in 2007. The engrossing story of this inspiring garden is beautifully presented in "The Bellevue Botanical Garden-Celebrating the First 15 Years" was published by the Bellevue Botanical Garden Society. Written by Marty Wingate with a foreword by Daniel J. Hinkley, this large format travel guide is lushly illustrated with over 160 lush color photos.

Bellevue is becoming a favorite destination for garden tours. This book will be especially helpful to those who are planning a visit. However, it will also be of interest to armchair travelers as well. Readers can learn how the garden came about as a result of community action. This highlights the individuals who spearheaded these efforts.

This volume showcases each of the special gardens. Among these are a Japanese garden, fuchsia garden, and a rock garden. Readers can also learn about all the special events that are held at the garden, such as music and auctions. You can even learn what's in bloom by consulting the seasonal calendar.

For quick reference, there's a timeline in the appendix. The index includes plant names.

"Thoreau's Cape Cod" has exquisite color photos by Dan Tobyne. This was published by Commonwealth Editions. This special hardcover presents Thoreau's writings on his walking tours of the area over a period of eight years. The text is accompanied by lush color photos of what Thoreau would see if he made the same trip today.

These writings offer a first-hand look of what life was like over 150 years ago in the area. As was the case in his other writings, the essays are timeless. He captured the essence of the American experience. He described the natural history, plants, communities, and people of the area. Unlike some regions of the country, Cape Cod has been spared the crass overdevelopment that the rest of the country has experienced, and this is beautifully revealed through the color photos.

"A Garden Lover's Martha's Vineyard" by C. L. Fornari features over 200 lush color photos by the author. This hardcover was released by Commonwealth Editions. This is a sequel to Fornari's best seller "A Garden Lover's Cape Cod." This new volume can be used both as a travel guide and a gardening reference. It even critiques the local garden centers.

Garden tourists can learn about all of the local public gardens, Slow Food events, farmers' markets, and other farm and garden-related businesses, such as cut flowers and the like. One chapter celebrates the garden in summer. There are lists of recommended plants. This book also highlights native plants and natural ecosystems. Another chapter addresses challenges faced by gardeners in the area, such as wildlife, and problem soils. It also showcases private gardens as well.

"Gardens Private and Personal" has text by Nancy D' Oench and wonderful photos by Mick Hales. This Garden Club of America book was released by Harry N. Abrams. One look at the cover, and you know you're in for a treat. Through this inspiring book, readers can view over 90 gardens of Garden Club of America members. There are gardens here from all over the country, including Hawaii. A chapter is devoted to each garden element or specialty garden, such as container gardens, water gardens, and sculpture gardens.

This book serves a twofold purpose. Readers can take virtual tours of the gardens. At the same time, they glean practical information to use in their own garden designs. For example, how can you take advantage of a view or provide adequate parking space? Each chapter provides an in-depth look at each subject.



Related Articles
Editor's Picks Articles
Top Ten Articles
Previous Features
Site Map





Content copyright © 2023 by Connie Krochmal. All rights reserved.
This content was written by Connie Krochmal. If you wish to use this content in any manner, you need written permission. Contact Connie Krochmal for details.