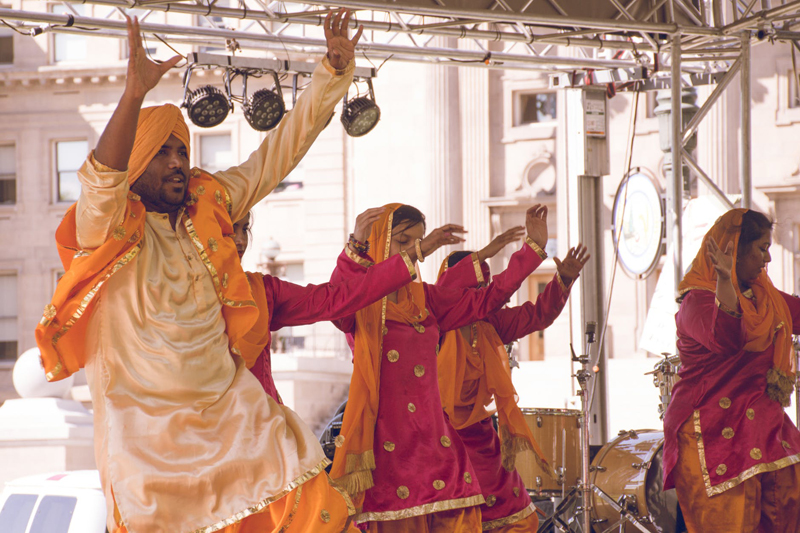 Dancing is not just all about technique and skill, it is also about your confidence. When a woman is confident in herself, everything falls into place. However, there are many women out there who lack it.

So where do I start? Let me just say that in the past eight weeks, I have heard so many negative comments from women. I have seen beautiful women, with really no right to complain about their body, complain! I am very certain that others have heard skinny women say, "oh, I'm too fat", or "I have a lot of weight to lose". Why can't we be confident in our body and love who we are? The answer is simply that women don't tell themselves that they are beautiful. Women, for the most part, lack confidence.

Love your body. I don't care what shape, size, or hair color you have. You are you. Stand in front of that mirror and say, "I'm hot!". Compliment your curves, your breasts, your soft body. Love yourself for being you.

Several years ago, I knew this young woman who was a curvy goddess. She was a majestic size fourteen woman. You know what? This woman was so confident in herself that men were drawn to her. It was amazing to see her just be who she was and see men get crazy. So, it really doesn't matter what size or shape.

When you are confident, you can do almost about any and everything you can imagine. Dancers who love their body, dance the best. A beautiful curvy woman did a solo belly dance routine and she was hot! Her head was high, her face was glowing and her smile was welcoming. And if you paid attention to her showmanship (how about show-womanship), you didn't care too much to see if she positioned her arms correctly or not. Honestly, when I saw this woman perform, I thought how beautiful she is, that she loves herself and is having a great time performing for others.

Bruce Lee once said that a person should learn, take what you learn and make it your own. When you are ready to make something your own, its because you have the confidence in yourself to move forward.

As a dancer, that is you learn, become familiar with the technique, then make it all your own. When you walk on that stage you have to say to yourself, "look at me everyone, this is what I got".

And women, let me make one thing clear, we have to support one another. Should you see a woman performing, looking good and seeing that she comes off as the best dancer in the world, then cheer for her. Tell her how wonderful she is. No snotty looks. No "who does she think she is". None of that!

When it is your turn to shine, shine. And if you don't have that same support that you give to others, then move on. Don't hang around with negative people.

The next time you hear a woman say something negative about herself, tell her that she needs to love who she is. That is all that matters.


Editor's Picks Articles
Top Ten Articles
Previous Features
Site Map





Content copyright © 2023 by Ronnette Ramirez. All rights reserved.
This content was written by Ronnette Ramirez. If you wish to use this content in any manner, you need written permission. Contact Ronnette Ramirez for details.