Landscape Design Book Reviews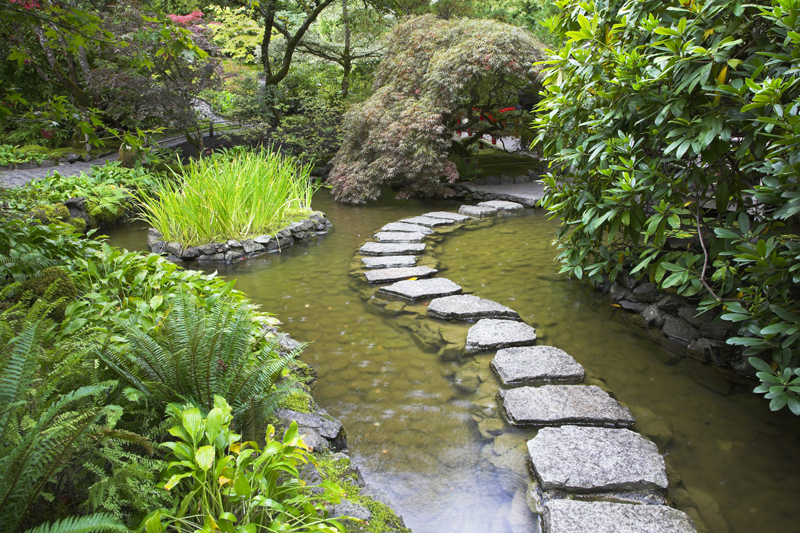 Whatever landscaping projects you're planning, the principles of good design still apply. Here are some books that will help you on this venture.

For new gardeners, Creative Homeowner Press has released a comprehensive guide. "New Complete Home Landscaping-Designing-Constructing-Planting" is by Catriona Tudor Erler. With hundreds of color photos, this covers all the basics. Whatever your situation, this guide is invaluable.

Learn how to give new life to an existing landscape or create an entirely new one. The author explains step by step how to evaluate your property, and create a landscape plan using the elements of design. This has chapters on each landscape feature, such as walkways, water gardens, garden structures, garden accents, decks and patios.

It covers every type of plant from the edible and the ornamental to lawns. It also explains how to choose ground covers, annuals, perennials, trees and shrubs. The author recommends specific species for various kinds of situations and landscape needs, such as butterfly and hummingbird gardens. This in-depth guide also covers basic gardening techniques, including planting, routine care, and tips on coping with pests and other plant problems.

This even offers sample garden plans of formal and informal designs for various situations and hardiness zones. Each plan includes a color layout, a list of plants, planting plan, and color illustrations of the completed garden.

Wyrick and Co. /Gibbs Smith has released a very helpful landscaping guide. "Timeless Landscape Design-The Four-Part Master Plan" by Mary Palmer Dargan et al is based on the authors' very popular HGTV appearances.

With this foolproof approach to landscaping, you can create a personal haven that will satisfy your senses and fulfill your family's practical needs. The authors offer hundreds of solutions to typical landscape situations. There are before and after photos of their designs.

The four-part plan refers to the specific areas within the landscape that are used for various purposes. The areas include entrances and entryways, and outdoor rooms used for recreation and entertaining. This approach emphasizes the need to integrate the home within the landscape, which will take advantage of views. The authors also address practical areas, such as steps, walkways, and edible landscapes. Readers will also find information on garden structures, such as arbors and pavilions.

"Landscape Design-Theory and Application" is by Ann Marie VanDerZanden et al. This was released by Thomson/Delmar Learning. This how-to guide is suitable for both gardeners and professionals alike. It explains all the steps in drawing designs by hand and computer, and covers all the steps in the design process until the final blueprint is done. The authors also explore the myths and reality of landscape design. Requiring no innate creative talents, landscape design is a rational process.

Readers will learn about each of the design principles, and how they can be applied to practical situations, such as creating a wildlife garden.

Through the case studies, readers can follow the design process from beginning to end. Chapters are also devoted to plant selection, their landscape use, growing requirements, and care. There is also a chapter on non-plant landscape features, such as gazebos and lighting.

Professionals can also learn about pricing for proposed projects. This book is illustrated with color photos and line art. It has all sorts of helpful charts and tables.




Related Articles
Editor's Picks Articles
Top Ten Articles
Previous Features
Site Map





Content copyright © 2023 by Connie Krochmal. All rights reserved.
This content was written by Connie Krochmal. If you wish to use this content in any manner, you need written permission. Contact Connie Krochmal for details.