Callaloo and Cornbread Recipes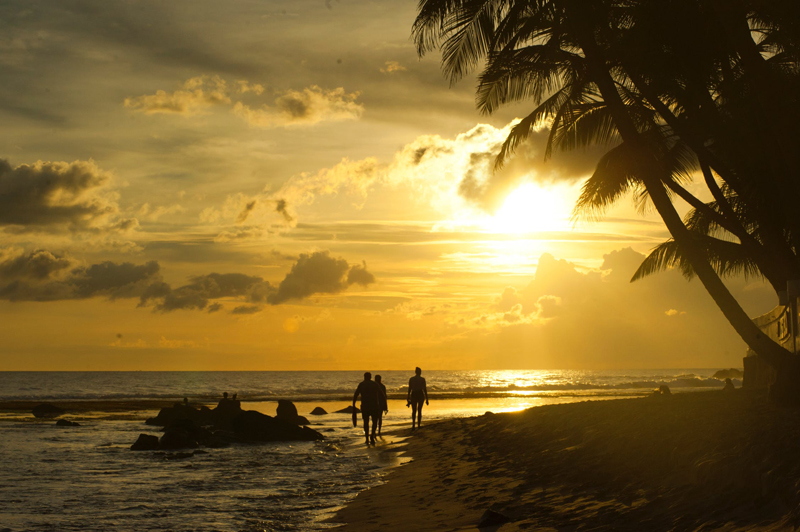 Callaloo is a favorite Caribbean dish on many islands. Everyone, of course, has their own particular method of cooking and flavoring the dish, but here's one of my favorite recipes. In the United States, it may be difficult to find dasheen leaves, or as they are known often times as Tarot leaves. But you can easily substitute swiss chard, kale or my favorite – spinach! This iron rich soup is a great way to warm up a cold evening and enjoy it with a fabulous Caribbean Cornbread recipe I've included below. Can't find a scotch bonnet pepper, try jalapenos. You can't really mess this one up. Although okra is one of the key ingredients to this dish in the Caribbean, if you don't like it simply omit it. No problems mon.

serves 6-8
Ingredients
• 2 tablespoons vegetable oil
• 1 medium onion
• 4 garlic cloves, minced
• 2 tablespoons chopped celery
• 1/4 cup fresh thyme
• 1/2 cup chopped chives
• 15 okra, sliced
• 1/2 cup chopped West Indian pumpkin (substitute butternut squash)
• 15-20 dasheen leaves, well washed and coarsely chopped (or 1 bunch swiss chard and 1/2 bunch spinach)
• 1 cup coconut milk
• 1 maggi seasoning, cube plus
• 4 cups water or chicken stock
• 1 cup lump crabmeat
• 5-6 pieces salt pork or salted pigtail
• 1 whole scotch bonnet pepper (Congo pepper, any pepper)
• 2 tablespoons margarine or butter
• 1 teaspoon salt (if using maggi cube taste first before adding salt or the soup will be too salty.)

Directions
Put salted pork pieces in a pot and cover with water. Bring to a boil. Drain off this water. Repeat this process to draw off the excess salt from the salted meat.

Heat the oil in a large pot and add the onion, garlic, celery and fresh herbs. Sauté until slightly soft, about 2 minutes. Add okra, pumpkin and dasheen leaves and sauté for another minute or so. Add the coconut milk and stock or water, crab and hot pepper.
Keep an eye on that hot pepper and use one that is not bruised. You DO NOT want that pepper to burst while cooking. The heat from the burst pepper will overpower the other flavors.
Bring to a boil and reduce heat to a simmer. Cook uncovered for about 35 minutes.
Taste and add salt if needed.
Remove hot pepper and salted meat, and gently stir the callaloo, or put in a blender and beat until smooth. Return the meat pieces to the soup. Add the cooking margarine or butter (if desired). Simmer for 5 more minutes. Stir well.
Serve hot as a soup with this delicious cornbread recipe.

Caribbean Corn Bread
Would you like to try something different to go with your Holiday Ham? Here is a fantastic cornbread recipe with a bit of a Caribbean twist – pineapple! This was passed on to me and is supposedly from an Anguilla restaurant, but that's unconfirmed. What I can tell you is that it is delicious and not the same old cornbread grandma used to make. Give it a try and let me know what you think. I think it would be excellent with some barbecued jerk chicken too.

1 cup all purpose flour
1 cup cornmeal
2 tablespoons baking powder
1 teaspoon salt
1 cup butter, softened to room temperature
¾ cup sugar
4 eggs
1 ½ cups canned cream-style corn
½ cup canned crushed pineapple, drained
1 cup shredded Monterrey jack cheese or mild white cheddar cheese

SERVES 9

Directions
Preheat oven to 325°.
Butter and flour a 9-inch square glass cake pan (you can use a metal pan but glass works better).
In a medium bowl, whisk together flour, cornmeal, baking powder and salt; set aside.
Using an electric mixer, cream butter and sugar.
While mixer is running, add eggs, one at a time, beating well after each addition.
Add corn, pineapple and cheese; mix to blend.
At low speed, add flour mixture and mix until well blended.
Pour batter into pan and bake until golden brown around edges and a tester inserted in the center comes out clean, about 1 hour.

Bon appétit!



Related Articles
Editor's Picks Articles
Top Ten Articles
Previous Features
Site Map





Content copyright © 2023 by Lea Ann Fessenden-Joseph. All rights reserved.
This content was written by Lea Ann Fessenden-Joseph. If you wish to use this content in any manner, you need written permission. Contact Nick Marshall for details.