Reviews of Landscaping Books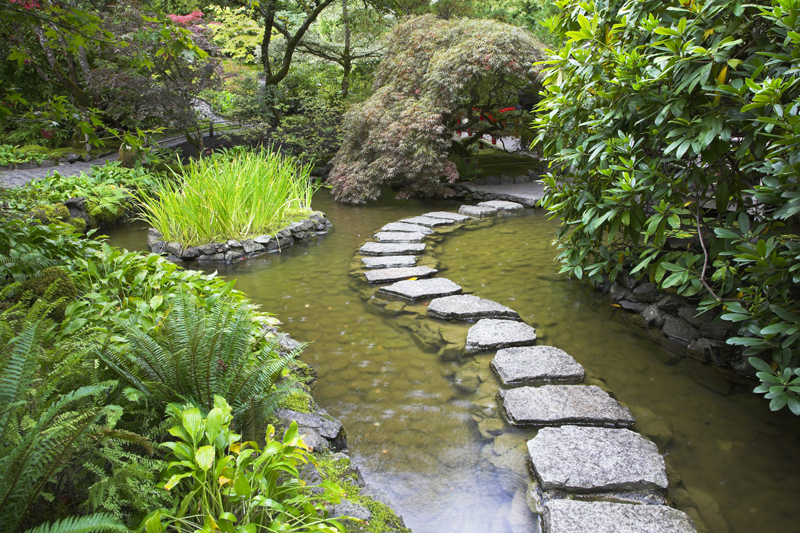 If you've become bored with your landscape, it may be time for a makeover. When that's the case, here are some books that will help.

Ball Publishing has released a must-have. "Yard and Garden Makeovers-Your Guide to Creating a Beautiful, Logical Landscape" is by George Kay et al. This has ideas for every part of your landscape.

The before and after photos show just how much difference good landscaping can make. The authors explain the basics of landscape design and all the common mistakes that are seen most often. They walk you through the entire landscaping process.

Readers will learn how to evaluate their property, and choose appropriate styles for every part of the landscape. This also devotes a chapter to garden structures.

The authors profile 300 of the best landscape plants. These include trees, shrubs, vines, and ground covers. For each plant, the plant encyclopedia gives the hardiness zone, a plant description, and the preferred growing conditions along with special tips on care.

Stone has long been a favorite material for landscaping. Sunset Books has published the definitive guide to the subject. "Landscaping with Stone" by Jeanne Huber et al covers all the ways stone can be used. An entire section is devoted to each use. One section gives ideas for water features, including the use of stone for streams and garden ponds. This also describes and illustrates each type of stone. It shows how to use pebbles and gravel to create mosaics.

The authors also explain how combine stone with other building materials like concrete.

This book also reveals how stone can be used to create all sorts of walls. Those interested in alpine plants will find everything they need to know about creating a thriving rock garden. This even has a guide to rock garden plants.

For accents, boulders have a special place in the landscape. The authors explain how to use these properly. Lushly illustrated with full color photos and sketches, this has numerous examples of garden plans and designs with step by step instructions.

With some exceptions, front yards can be viewed by the public. For that reason, the goal is to create a clutter-free, pleasing front yard. Creative Homeowner Press has released a wonderful book that will be especially helpful. "Design Ideas for Curb Appeal-Architectural Details, Color, and Paint, Landscaping and More" is by Megan Connelly. With nearly 400 inspiring color photos, it shows before and after examples of makeovers.

This in-depth guide has a chapter on each topic. Entrances, porches, garden structures, garages, and driveways are all covered in detail. Readers will also learn how to choose porch furnishings and lighting. Homeowners will also find useful chapters on paint and color along with sample palettes.

The author covers all the basics on designing front steps and paths. The emphasis is on creating appealing front yards. This recommends suitable plants and gives tips on rejuvenating lawns. There are sample landscape designs with layouts and photos of the completed projects.

When the ordinary won't do, there's a delightful landscaping book from Gibbs Smith. 'New Garden Design-Inspiring Private Paradises" by Zahid Sardar has 200 exquisite, color photos by Marion Brenner. This volume brings a refreshing tone to garden design. It offers new interpretations and innovative ways to introduce age-old themes to today's gardens.

This explores 38 breathtaking garden designs from which we can gain valuable ideas and inspiration. Each section is devoted to a type of garden or garden feature. Examples include garden art, the edible landscape, healing and contemplative gardens, water gardens, and walled gardens. For those who garden in dry climates, this book will be invaluable.

Each garden profile gives a complete background on the design, its creator, the garden's origins, details on features and plants.



Related Articles
Editor's Picks Articles
Top Ten Articles
Previous Features
Site Map





Content copyright © 2023 by Connie Krochmal. All rights reserved.
This content was written by Connie Krochmal. If you wish to use this content in any manner, you need written permission. Contact Connie Krochmal for details.