Kandinsky -- Abstract Art in Munich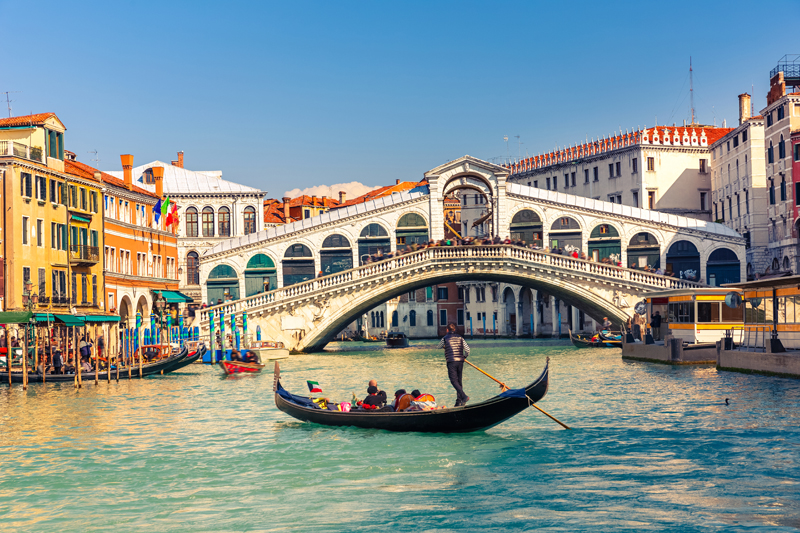 The largest collection of the paintings of Wassily Kandinsky, a founder of Abstract art, is assembled at Munich's Lenbachhaus and will also be shown in New York and Paris.

The three largest collections of Kandinsky paintings in the world -- those in the Lenbachhaus, the Pompidou Center in Paris and New York's Guggenheim Museum -- have been brought together in a once-in-a-lifetime show that brilliantly illuminates the genius of this Expressionist artist.

The exhibit, which is at the Lenbachhaus until January 22, 2009, in Paris from April until August, 2009, and finally in New York from September 2009 to January 2010, combines 95 works from all periods of his life to show the progression not only of his art but of his intense philosophy of the function and role of art. By combining works from the three museums, this exhibit can show Kandinsky in a way that none of the collections can show singly.

Munich's collection is strongest in the works from his Blue Rider period (1908 to 1914), many of which were painted in the Murnau area, south of Munich. But the exhibit begins even before this, with two paintings from 1907, A Colorful Life and Riding Couple, each of which depicts Russian scenes. But not any specific time or place -- each has the timeless quality of a fairy tale, with Russian symbols and subject. But the style -- bold, bright brush strokes on a black background -- is clearly Parisian inspired. From these earliest works, the two influences of his artisitc life begin to come together: his Russian background and his modern technique.

These strong Van Gogh-like brush strokes and bright primary colors continue in his Murnau works, painted while he and fellow artist Franz Marc and others were exploring the expression of ideas and feelings through color. The blue mountain, the horses and riders are still recognizable forms, although drawn in large strokes that are far outside the experience of the mainstream art at the turn of the 20th century. Colors play a stonger and stronger role in expressing ideas and emotions. It is interesting to see Kandinsky's work of this period shown alone, without that of his fellow artists, who were also working in the same context of ideas. Implicit in these works is their search for a new form of expression of the spirit to offer an antidote to the rapid industrialization and rampant materialism of the world around them. In this sense, his paintings take on the role of visual poetry. This generation was all about showing a whole new way of expressing ideas with art, hence the term Expressionist.

The exhibit moves, as does Kandinsky himself at the onset of World War I, back to Russia, but this time his work does not depict any recognizable Russian themes. Unlike Otto Dix and other artists who painted scenes and themes of the war that raged around them, Kandinsky's spare works of this period concentrate more on geometrical shapes, still with the quality of a fairy tale far from any grounding in the real world. Circles, which had begun to appear in his last Murnau works, become more prominent.

Never fitting in with the Russian artists of his day, Kandinsky was glad to accept when the Bauhaus invited him to Weimar, Germany. Here his paintings show his search for colors to go with his geometric shapes. His works of this period edge very close to the style of Paul Klee.

At the onset of the Nazi regime, the Bauhaus was shut down and the works of its "decadent" artists banned. Kandinsky moved to Paris, where he found the ultimate freedom -- oddly, in the shapes he discovered under the microscope in a chemistry lab. His paintings of this last period in his life are lighter, with more variety and subtlety in color as he breaks free of geometry and is inspired by the curving amorphous shapes and forms of one-celled organisms. And although it's hard to see any relation between these and the first works shown, the fairy-tale quality and the timeless unreality are still there, but in freer form.

I suggest that at this point, you return to look at the first two paintings in the exhibit, to fully appreciate the remarkable artistic journey of this artist/philosopher. And if you see the exhibit while it is still in Munich and want to get the most from the experience, by all means see it with Georg Reichlmayr as your guide. His understanding of the artist, his times and his work bring the exhibit to life, and I can amost guarantee that you will come away with a whole new understanding of Kandinsky and of abstract art. Georg is an official Munich guide, and you can reach him through the city's tourist office.


Related Articles
Editor's Picks Articles
Top Ten Articles
Previous Features
Site Map





Content copyright © 2022 by Barbara Radcliffe Rogers. All rights reserved.
This content was written by Barbara Radcliffe Rogers. If you wish to use this content in any manner, you need written permission. Contact Barbara Radcliffe Rogers for details.