Landscaping for Winter Interest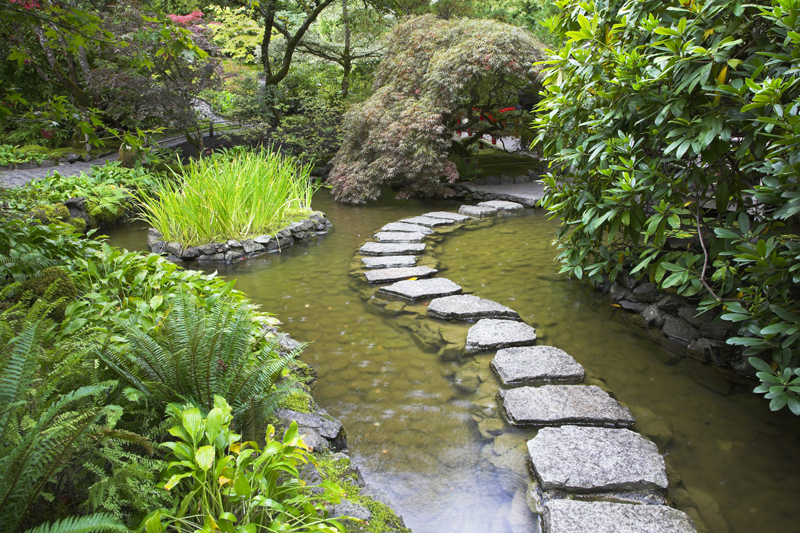 With proper planning, our landscapes can provide four seasons of interest. Winter is a time when we need the beauty of nature the most. Here are a few tips on winter gardens.

Do this in small steps if necessary. Concentrate on a few critical spots in the landscape. Examples would include plantings around entrances. Create pleasing views that can be seen through your windows.

So far as winter plantings are concerned, shrubs and trees are mainstays for the winter garden. I especially like the ones with attractive, exfoliating bark. Examples include the river birch and crape myrtle.

It is hard to beat evergreen shrubs. Some of my favorites are the glossy abelias, loropetalums, and the various euonymus cultivars.

Certain ornamental grasses look particularly beautiful in the winter. But, be careful what you select. Often, the ones with variegated or highly colored foliage can become brown and nondescript once freezing temperatures arrive. Some of the smaller grasses look careworn and ratty after the leaves turn brown.

I prefer the tall, majestic fountain shaped ornamental grasses for winter interest. Their seed stalks create a sense of movement as they blow around in the wind.

Evergreen perennials and ground covers can also bring color during the colder months. I favor the tidy perennial candytuft. The hellebores look gorgeous during early winter. However, in cold climates the foliage can get torn and damaged by winter weather.

For architectural interest, the shrubby dogwoods with their colored stems can't be beat. Examples include the red twig and the yellow twig dogwoods.

For those planning winter gardens, I highly recommend the following books. "The Winter Garden" by Jane Sterndale-Bennett was released by Horticulture Books/David and Charles. This is part of the Horticulture Gardener's Guides series. This comprehensive book can help you design your winter gardens and choose appropriate plants for every type of landscaping situation.

This has chapters on all the major plant types. These include evergreens as well as ones that provide attractive foliage or flowers during the winter. This book profiles all of the suitable plants. In addition, the author recommends sensational planting combinations. Readers can also learn about using containers in the winter landscape.

The author explains in detail how to create a garden that will satisfy all the senses from the fall months into the spring. This even has a list of winter gardens to visit. It is lushly illustrated in full color.

"The Garden in Winter-Plant for Beauty and Interest in the Quiet Season" by Suzy Bales was released by Rodale Books. This has 150 lush color photos.

The author devotes a chapter to each group of plants, including deciduous shrubs with attractive bark or berries. Readers will learn all about creating a winter garden. This has an extensive section on container gardens. This covers every type of container from urns and planters to window boxes and hanging basket. One whimsical planting shows bulbs in an old wooden wheelbarrow. Other examples include an animal-shaped topiary in a pot.

I also like the fact that this has so many ideas and projects for Christmas. These range from holiday decorations made with garden materials to potted trees and wreaths for indoors and out. This has all the basics on wreaths as well as ideas for gift wrapping.

With winter it is hard to ignore snow and ice. In fact, this book celebrates the beauty these bring to the garden.



Related Articles
Editor's Picks Articles
Top Ten Articles
Previous Features
Site Map





Content copyright © 2023 by Connie Krochmal. All rights reserved.
This content was written by Connie Krochmal. If you wish to use this content in any manner, you need written permission. Contact Connie Krochmal for details.