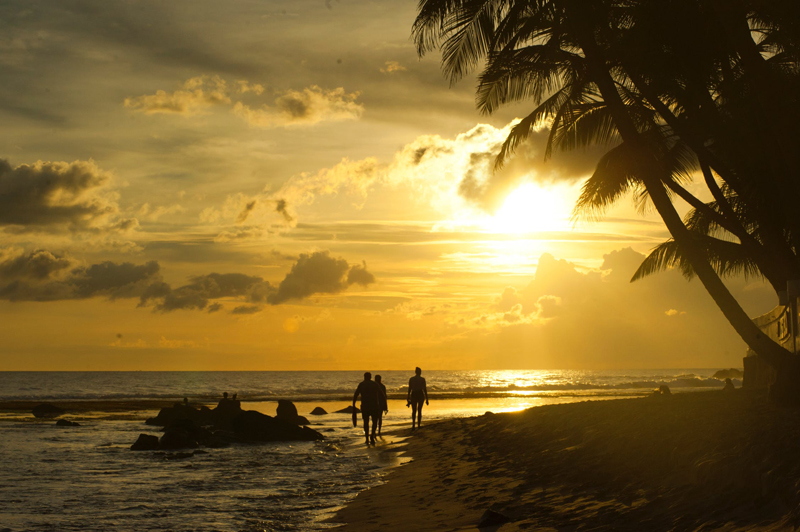 Carnival has its origins in the Roman Catholic celebration of Lent, when devotees would enjoy a period of revelry and indulgence prior to fasting. The word Carnival literally means 'farewell meat' and encompasses Mardi Gras (fat Tuesday) followed by Ash Wednesday, when the Carnival images are traditionally burnt and the forty days of fasting begin.
In the Caribbean, Carnival is either celebrated during the Lent period or at other times in the year, and promises a fascinating blend of African and European traditions. It is a major part of the calendar, and in turn the Caribbean has had a massive influence on Carnivals around the world – Trinidad and Tobago and London's Notting Hill being two of the best known.
Come to the Caribbean during Carnival and expect anything from colorful parades and Calypso shows to mitigated chaos. This is not only a time to dress up and show off, but also to let off some steam and play a different role. While Carnival is a celebration of the cycle of nature, the harvesting of crops and the putting away the old, it is also an opportunity to put on a mask and hold a satirical mirror up to authority. Expect to see colorful floats loaded with speakers booming out soca to local politicians smeared in face paint worshiping Neptune. In other words, whatever happens in Carnival stays in Carnival, and without it the Caribbean would be a less fascinating place. Here are some of the best known spots…

Trindidad and Tobago
With its steel pan, Mas bands, Calypso and Soca, Trinidad in February/March is the centre of gravity for Caribbean Carnival, and the third biggest in the world after Rio and Notting Hill. 'Jouvert' is the opening Mas, during early morning hours, and Port of Spain barely stops throbbing from thereon until midnight on Mardi Gras. Calypso has its roots in the calypso tents that local poets and troubadours would pack in bygone years to compose salient rhymes poking fun at figures of authority or elements of local culture.

Barbados
Called Crop Over in Barbados, carnival is held in August and celebrates the end of the sugar season. Crop Over is taken seriously in Barbados, when the island reverberates to soca and a succession of pageants honor Carnival queens, traditions and calypso.

Dominican Republic
Throw in the culture of Merengue, and you have a loud, colorful and melodic festival celebrated in February. Head to San Pedro de Macoris on the south coast to catch the traditional Guloyas, figures in colorful costumes who simulate attacks on spectators.

Guadeloupe and Martinique
Few islands celebrate carnival with the fervor of the French islands. In February/March, businesses slow down, the population spills on to the streets and the islands give themselves up to some stunning parades of bacchanalian excess. A highlight in the French islands is Gwo Ka music, traditional drumming that has an aggressive but hypnotizing effect.

All islands celebrate carnival, and on the smaller ones with populations below 5,000 it is fascinating to see the transformation in character that occurs. Forget the sponsored corporate image of carnival that crops up in the US and the UK, where there are often more police than participants. For a true experience of carnival, taste the Caribbean version at least once in your life.



Related Articles
Editor's Picks Articles
Top Ten Articles
Previous Features
Site Map





Content copyright © 2022 by Nick Marshall. All rights reserved.
This content was written by Nick Marshall. If you wish to use this content in any manner, you need written permission. Contact Nick Marshall for details.