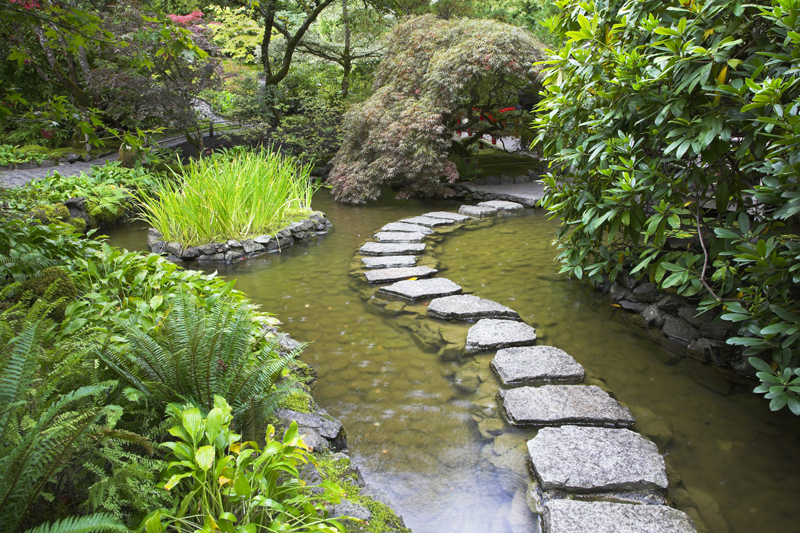 Whether for gardening gifts or for their own use, gardeners will find gardening books on every imaginable subject. Here are some on garden design, ground covers, and special trees.

David R. Godine has reissued the 1909 classic by Sir George Sitwell. "On the Making of Gardens" is a delight to read. While some books written over a century ago might seem outdated, this one is as timely and fresh as ever. The author spent an extended period of time in Italy recovering from a serious illness. While there, his tours of Italian gardens led to a lifelong passion with garden history, particularly with respect to garden design.

In these essays, he reveals his very personal and idiosyncratic views of the gardens he toured. Giving minute details, he explains why some of these garden designs work while others do not. Imagine a garden writer that would dare to write the following words: "It is death to sleep in the garden."

In this timeless work, he reveals that while truly great gardens must adhere to the basic principles of garden design, the true character of the garden must be allowed to express itself freely. Disliking the rigidity and lifelessness of formalistic plantings, he called for a creative approach where nature and beauty were allowed free expression.

Each chapter has a series of essays around a given subject or theme. This title is illustrated with historic photos.

Of the native trees, the bristlecone pine and the redwoods are well known. Redwoods hold a special place in our heart. The pursuit of redwoods are the subject of a thrilling book by bestselling author Richard Preston.

"The Wild Trees-A Story of Passion and Daring" was released by Random House. This book follows the sensational story of a dedicated group of naturalists and botanists. At great personal costs and taking tremendous risks, they've been exploring the canopies of these massive trees for years.

A tree can rise to 35 stories in height. These tree climbers became intimate with the individual trees, and even gave them names. As part of their adventures, they've discovered that these trees represent thriving ecosystems that include many companion plants, such as lichens and ferns.

At the same time, this book reveals much about the trees' natural history. The author also writes of the plights facing the redwoods and redwood forests, which are threatened by logging and other human activity.

"Covering Ground by Barbara W. Ellis was released by Storey. This covers every imaginable type of ground cover from vines and low shrubs to wildflowers and perennials.

This explores the clever ways that we can use ground covers in the landscape. With all of these wonderful ideas, who needs lawns any more? This title is perfect for new and experienced gardeners alike.

This covers all of the gardening basics from plant propagation to planting and maintaining the plants. The author explains how to evaluate your site and choose appropriate ground covers. Readers can also learn which ground covers are considered invasive or aggressive.

This book offers solutions for every type of situation, soil type, exposure, and landscaping problem. There are extensive lists of plants for each situation and use as well as planting schemes. This has color photos of the plants and in-depth profiles. These provide plant descriptions, and information on the hardiness, growing tips, and cultural needs.



Related Articles
Editor's Picks Articles
Top Ten Articles
Previous Features
Site Map





Content copyright © 2022 by Connie Krochmal. All rights reserved.
This content was written by Connie Krochmal. If you wish to use this content in any manner, you need written permission. Contact Connie Krochmal for details.