Moringa - The Miracle Tree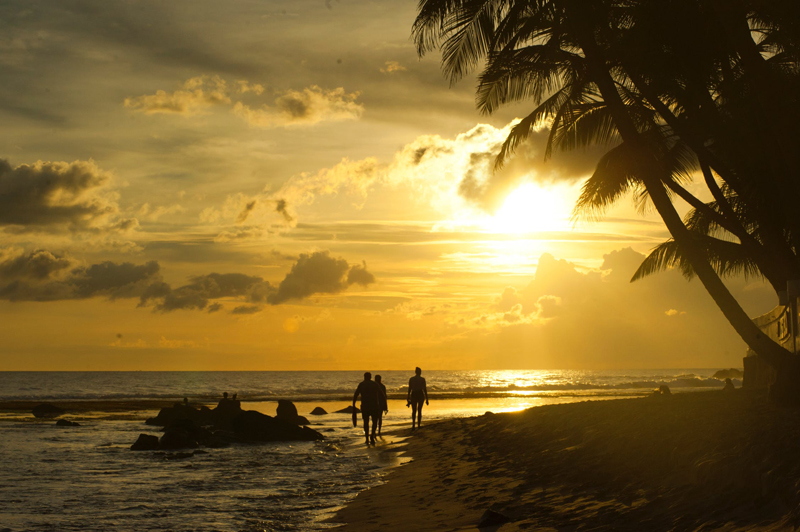 It has been called the 'Miracle Tree', 'Food Tree', and the 'Tree of Life'. Originally native to Africa and Asia, the Moringa Oleifera tree is today an unassuming feature of the Caribbean landscape. The thin, pulpy trunk, delicate flowers and small leaves do not command instant attention; indeed, Moringa often grows unattended amid more photogenic vegetation. However, this tough, drought resistant plant is fast garnering a reputation as a miracle solution to a variety of modern ills.

The Moringa grows throughout the Caribbean islands at an astonishing rate – up to five meters a year, even in areas where there is not much rainfall. The fleshy, soft trunk gradually hardens into a flexible tree that throws out fans of leaves little larger than a dime, with white flowers and long green pods that resemble giant okra. These gradually dry and crack, releasing dark pods to resume the cycle.

In recent years, a number of companies have taken a fresh look at old island wisdom and are starting to cultivate Moringa commercially with a view to packaging its benefits. Like the Aloe, Noni and Neem that also grow in the Caribbean and have medicinal uses, the Moringa has revealed itself to be a breathtaking source of nutrients, vitamins and natural medicine. Crucially, the Tree of Life has been submitted to and passed the test of modern scientific skepticism, confirming the attributes that older generations have depended on for years. In short, Moringa is no untested miracle cure or quack fad. Rather, it is an example of the axiom that sometimes the thing you have been looking for all this time was right in front of you all along.

The leaves of the Moringa can be eaten fresh in a salad, boiled to make a tea, or steamed like spinach. Alternatively, they can be dried to make a powder that is sprinkled onto dishes as a food supplement. The pods of the Moringa tree can be harvested when young and steamed like asparagus. Alternatively, the beans can be removed and boiled like peas. Both are delicious. What, you may ask, is the attraction? Consider the following: Moringa is higher in Vitamin C than oranges, higher in Vitamin A than carrots, higher in calcium than milk, higher in potassium than bananas and higher in protein than yoghurt. Transplant that combination to a region that is often beset by malnutrition and you have an instant, natural solution. Moringa leaves contain 46 types of anti-oxidants, 90 nutrients and 18 amino acids.

Traditionally, the leaves of the Moringa tree have been used to combat malnutrition, diabetes, high blood pressure and inflammation, and even rid the body of parasites. While older Caribbean generations have simply infused the Moringa in a bush tea or eaten it raw, the modern twist is to package Moringa as a health supplement, powder, capsule or oil, allowing local companies to export a local natural resource.



Related Articles
Editor's Picks Articles
Top Ten Articles
Previous Features
Site Map





Content copyright © 2022 by Nick Marshall. All rights reserved.
This content was written by Nick Marshall. If you wish to use this content in any manner, you need written permission. Contact Nick Marshall for details.