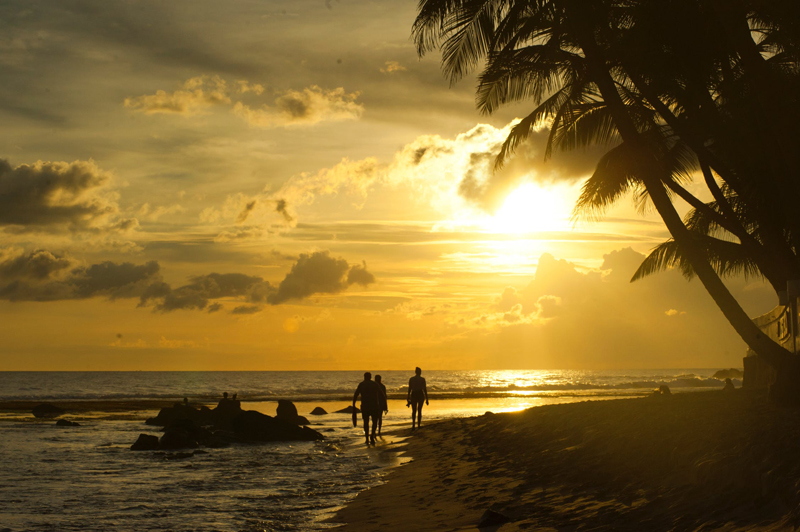 Look on a map and you will see the main islands that form a chain from north to south, a tapestry of nations, cultures and landmarks. Zoom in, however, and you will discover a scattering of smaller islets which are closer to the idyllic Caribbean of castaway lore. Away from the big cities, ports and airports, these quirky landmasses are rich in history and character.

Kingdom of Redonda, Antigua and Barbuda
Seen from a boat, this rocky outcrop is less than two miles square. Sheer cliffs rise out of the sea, topped off with grassland grazed by wild goats. With no water source, the island is uninhabited. Nevertheless, the island is a kingdom, with the title King of Redonda created in 1865 and passed down ever since, traditionally to a literary figure. While not a major player on the diplomatic stage, the kingdom made the news recently when an English pub tried to establish itself as an overseas embassy in order to escape the smoking ban!

Sombrero, Anguilla
Shaped like a sombrero hat, this 95 acre outcrop 55km from Anguilla was once used as a phosphate mine – the guano deposits left by sea birds being rich in the mineral. Nowadays, the uninhabited island with its solitary lighthouse guards the Anegada Passage for passing yachts.

Les Saintes, Guadeloupe
The French island of Guadeloupe includes a collection of delightful offshore islands, one of which is Les Saintes. Whereas the mainland population is largely descended from African slaves and Creole families, Les Saintes were settled by Breton and Norman fishermen, who speak their own Creole including words from Old French. These islands are dry, rocky and low on vegetation, but stunningly beautiful. They were voted as containing one of the most beautiful bays in the world in a recent poll.

Tintamarre, St. Martin
Also known as 'Flat Island', Tintamarre is an uninhabited island a short ride from St. Martin. This grassy expanse of rock was settled by Diederik van Romondt at the turn of the 20th century, who gained the epithet 'King of Tintamarre', having circulated his own currency and set up a dairy products business. Later, the island was sold to a 'mainlander' and was used as an airstrip in the forties. Nowadays, Tintamarre is a popular spot for day excursions – snorkeling, hiking and a dip in the mud baths.

Mustique, St Vincent and the Grenadines
The quintessential private Caribbean getaway, Mustique was purchased in 1958 and is now run by a private company. Synonymous with the British Royal Family and A-list celebrities, Mustique is a tranquil collection of private villas and gorgeous beaches.

Little Hall's Pond Key, Exumas, Bahamas
The Bahamas are scattered with low, sandy cays fringed by turquoise shallows. Few of them attract much attention, until they are snapped up by a Hollywood celebrity. This one is owned by Johnny Depp, who was enchanted after his stint as a pirate in the Disney movies. Other celebrity island owners in the Bahamas include Eddy Murphy and Nicolas Cage.

Necker Island, British Virgin Islands
Bought by Sir Richard Branson in 1978 for a sum that would barely buy a London parking space nowadays, Necker was transformed from a thorny, dry patch of scrub into one of the highlights of MTV's Cribs series, featuring elegant villas that host discreet getaways by the powerful, wealthy and famous. A fire in 2011 destroyed the main buildings, but Necker is still the model for the desert island dream.

Saona Island, Dominican Republic
Larger than the rest, Saona is 42 square miles off the south coast of the Dominican mainland. It is a nature reserve, but famous for its perfect tropical beaches that attract hordes of day-trippers at weekends and on holidays.



Related Articles
Editor's Picks Articles
Top Ten Articles
Previous Features
Site Map





Content copyright © 2023 by Nick Marshall. All rights reserved.
This content was written by Nick Marshall. If you wish to use this content in any manner, you need written permission. Contact Nick Marshall for details.