Growing Succulents From Seed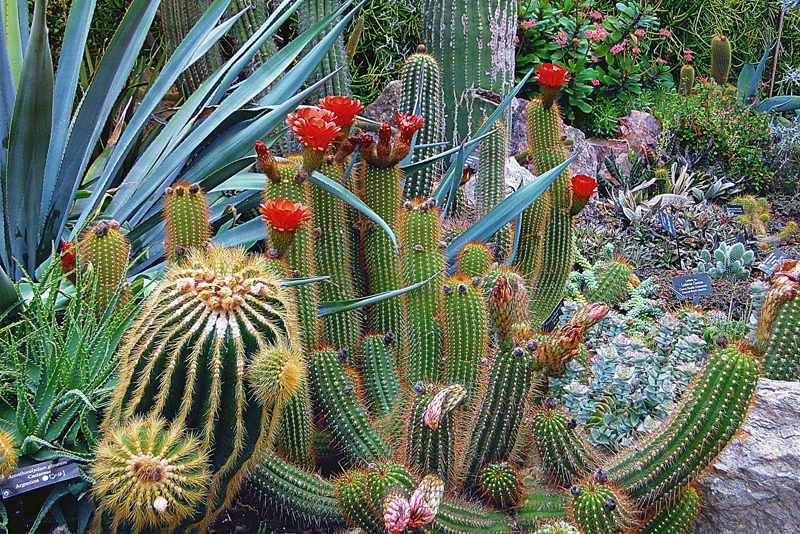 Many succulents can be grown from seeds. The seeds are widely available. A number of species and varieties are available. Examples include a succulent seed mix. These are available in garden centers and nurseries as well as online.

In general, most succulent seeds will germinate in about two to three weeks. Use a loose, well draining seed mix. Don't cover the seeds. The typical temperatures are 70 degrees Fahrenheit night and 80 degrees Fahrenheit during the day.

If there aren't specific instructions for the kind you are planning to grow here are some general guidelines that can be used for almost all succulent seeds.

Generally, these can be sown indoors any time of the year. Many seedlings are slow growing. They respond to alternating temperatures of 65 to 80 degrees Fahrenheit, and germinate in about three weeks to 1½ months. Keep the seed mix moist. Let them grow for several months before transplanting.


Aloe (Aloe spp.)

For best results, the seeds should be planted as soon as it ripens. Keep the seed trays or pots at 70" F. until the seeds germinate. These are easy to grow from seed, and germinate readily in about one to two weeks.

An aloe seed mix is available. Most species are hardy in zones eleven through 15.



Living Stones (Lithops spp.)

These succulents are only hardy to zone 12 or so (around 54 degrees Fahrenheit). These plants only reach one to four inches in height.

They are easy to grow from seeds. Typically the seeds will germinate in about one to two weeks. However, they can take as long as 40 days. They need a temperature between 70 and 85 degrees in order to germinate. Average germination is only 55%.

Some living stones are very quick flowering, and will begin blooming within nine to twelve months from the time the seeds are planted.

Over 14 kinds are in cultivation. Thompson and Morgan has a seed mix. J.L. Hudson sells seed of various species.



Century plant (Agave spp.)

For best results, plant the seeds in the spring. Don't cover them. Keep at a minimum of about 70 degrees Fahrenheit for best germination. They can take anywhere from two weeks to a month or longer to sprout. Agave victoriae-reginae seed typically take six weeks to germinate. Agave parryi seeds seem to be quicker germinating for the seedlings can appear in one to two weeks.

Thompson and Morgan has a century plant seed mix. The seed of Agave victoriae-reginae is also available as well.

Typically, these are only hardy to about zone ten.

This site needs an editor - click to learn more!


Related Articles
Editor's Picks Articles
Top Ten Articles
Previous Features
Site Map





Content copyright © 2022 by Connie Krochmal . All rights reserved.
This content was written by Connie Krochmal . If you wish to use this content in any manner, you need written permission. Contact BellaOnline Administration for details.