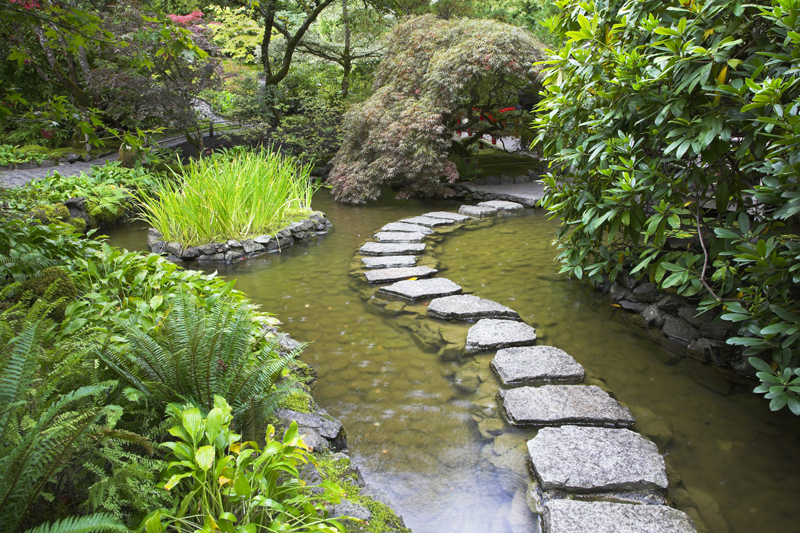 Any time of the year is a good time to sharpen our gardening and landscaping knowledge. Here are reviews of some inspirational gardening books

The John Deere "Landscaping and Lawn Care-the Complete Guide to a Beautiful Yard Year-Round" is by Kristen Hampshire. This was released by Quarry Books. It is the ultimate guide to lawns and landscaping. It covers everything from choosing a grass variety to planting and routine lawn care. This also explains how to select a lawn mower.

In addition to lawns, this explores other landscaping topics. It features seven weekend projects with color illustrated, step by step directions. The projects include pathways, ponds, landscape lighting, and edging. Other projects show how to install a drip irrigation system and aerate your lawn.

One project deals with ground covers. It covers everything you need to know from start to finish for a successful ground cover planting. There are several helpful appendices. There's one on coping with wildlife. This also has a seasonal gardening calendar that explains what to do when.

"Home Horticulture-Principles and Practices" by Marietta Loehrlein was published by Thomson/Delmar Learning. This comprehensive title belongs in every gardener's library. It is suitable for home gardeners as well as professionals. This will be especially helpful to novices. It is illustrated with color photos and color art. It covers all the basics on landscaping and gardening. The author explains the role of weather, climate, and soil.

Readers will learn everything they need to know about plant care, including pests and diseases, weeds, pruning, fertilizing, and routine plant care. One chapter is devoted to propagation, pollination, and plant reproduction.

A chapter is devoted to each plant group, including woody plants and ground covers, lawns and grasses, fruits and nuts, flowers, and vegetables/herb gardens. This provides in-depth profiles of the recommended plants. Readers can also learn all about indoor gardening as well. In addition, the author presents a no-nonsense approach to landscape design. Throughout the book are helpful charts and tables.

No modern American garden is complete without ornamental grasses. Their popularity is largely due to the role of one person—Wolfgang Oehme. Together with James van Sweden, he brought about a transformation in American garden design during the last half of the 20th century.

The story of Oehme's role is beautifully told in a compelling book from Frances Lincoln. "Ornamental Grasses-Wolfgang Oehme and the New American Garden" is by Stefan Leppert. With 225 color photos, this volume presents the story of Oehme's life and the pivotal role he has played in the gardening world.

The author also focuses the impact that Karl Foerster played in Oehme's evolution as a gardener. Foerster promoted the use of ornamental grasses. This book follows Oehme through his professional training and emigration to America where he partnered with van Sweden in the 1970's. Readers will also find a list of Oehme's favorite plants.

"Simple Pleasures of the Garden-Stories, Recipes and Crafts from the Abundant Earth' by Conari Press is part of the Simple Pleasures series by Susannah Seton. This book features easy, practical organic gardening and craft projects that are suitable for beginners. This is a treasure-trove of tips and garden ideas that can be enjoyed throughout the year.

For each season, this has a section with stories and tips organized by topics. This also features poems and gardening quotes from literary sources. The whole idea is to reconnect with the simple pleasures that gardening can bring to our daily lives. All in all it has over 200 tips and ideas you can put to use. There are recipes of all sorts from facial scrubs to relishes, candied flowers, and breath fresheners.



Related Articles
Editor's Picks Articles
Top Ten Articles
Previous Features
Site Map





Content copyright © 2022 by Connie Krochmal. All rights reserved.
This content was written by Connie Krochmal. If you wish to use this content in any manner, you need written permission. Contact Connie Krochmal for details.