Sustainable Gardening Book Reviews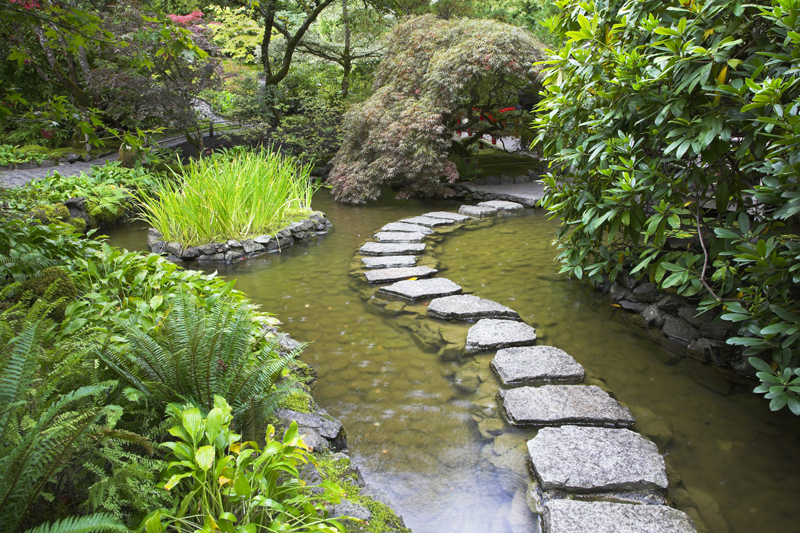 These days gardening is becoming more sustainable. For that reason, here are some books on sustainable gardening.

"Gardening at the Dragon's Gate-At Work in the Wild and Cultivated World" is a must-have enlightening book by award winning author Wendy Johnson. This was released by Bantam Books. This book features illustrations by Davis Te Selle. Johnson was one of the founders of the organic Farm and Garden Program at the Green Gulch Zen Center in California. For a number of years, she has also taught gardening and environmental education.

Green Gulch where Johnson lived and gardened for 25 years, is also known as Green Dragon Zen Temple, which explains the book's title. The volume is both practical and inspirational for the author explains the earth-centered sustainable garden practices she has developed over the years.

This is part memoir and part gardening primer. Johnson explains how Zen Buddhism has influenced her gardening. Throughout the book are recipes and helpful boxes with additional gardening information, such as garden poetry. This also offers profiles of specific crops.

Guerilla gardening has become a recent trend in gardening. "Guerrilla Gardening-A Manualfesto" by David Tracey was released by New Society Publishers. This well written book celebrates the many possibilities that are there to be discovered by urban gardeners.

Guerilla gardening offers an antidote to urban blight by transforming vacant, barren public spaces into urban gardens. This book promotes activism. It celebrates the power of dedicated individuals who are willing to invest time and effort. As the author indicates, empty urban spots are ripe for guerilla gardens whether these are alleys or right-of-ways.

The author also explains how grass root activists can organize community gardens and work with local authorities. Excellent for beginners, this book carefully explains everything the newly inspired gardener needs to know. It covers all the gardening basics. Throughout the book are inspiring garden quotes and boxes with lists and additional information.

'Grassroots Gardening-Rituals for Sustaining Activism" by Donna Schaper was released by Nation Books/Avalon Publishing. The author is an ordained minister, activist, and author of 28 books.

Based on the author's personal gardening experience, this book is compelling and instructive. Using a zen-like approach, the author pairs activism and practical gardening practices. At the same time, this book shows how gardening can enrich our lives and teach us valuable lessons.

Each chapter focuses on a particular ritual or gardening act. For example, gardening at night leads to enjoyment of the constellations in the night sky and moon gardening. Some of the chapters are of seasonal interest, while others focus on practical gardening matters, such as weeds.

The author also shows how gardening can help us to cope with the sense of loss and disappointment that occur throughout life.

"The Informed Gardener" by Linda Chalker-Scott was released by the University of Washington Press. This groundbreaking book belongs in every gardener's library. Rather than pushing one viewpoint over another, the author brings a voice of reason to gardening without all the usual hype.

She explores what science has to say about our gardening practices. For example, she uncovers the underlying truth and the myths surrounding organic versus conventional gardening. The author sheds light on all of our common gardening practices. These include the use of compost teas, vitamin boosters, mulching, and tree staking.

Each chapter focuses on a particular subject, such as soil additives. Within each chapter, the author exposes the myths and presents the scientific reality. She explains how to discern fact from fiction. For each chapter, she gives references and sources. This title also addresses the native versus exotic plant controversy.



Related Articles
Editor's Picks Articles
Top Ten Articles
Previous Features
Site Map





Content copyright © 2023 by Connie Krochmal. All rights reserved.
This content was written by Connie Krochmal. If you wish to use this content in any manner, you need written permission. Contact Connie Krochmal for details.