How to Clean Makeup Brushes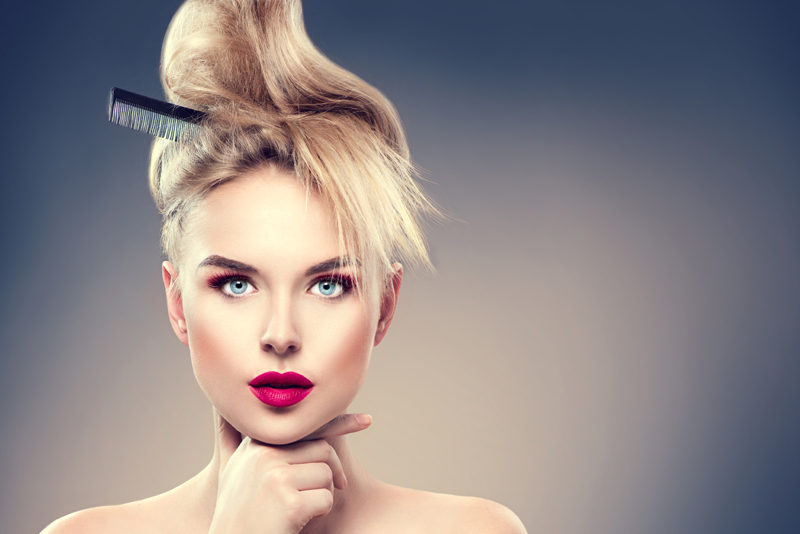 Some of us only have a couple makeup brushes with which to apply makeup over the whole face. Others of us have tons and tons of makeup brushes. Regardless of how many brushes scattered over the vanity, they all need to be cleaned regularly. Cleaning makeup brushes can be a dreadful task that can take anywhere from a few minutes to a few hours. Here are a few methods for making sure you are working with clean tools each time.

Spot cleaning brushes can be a very useful practice. Spot cleansing involves using a brush cleanser on the brush and swirling the bristles on a paper towel. This can be beneficial for several reasons. Spot cleaning between uses allows the brush to be clean for next use, and keeps makeup from clogging your brushes. Keeping your brushes clean between use also makes it easier to deep clean brushes because they won't be caked with makeup.

When it is time to deep cleanse your brushes, there are several ways to do so. There are many brush cleansers on the market from cleansing bars to liquids and shampoos. If using a cleansing bar, swirl your brush on the bar, dip the brush into a bowl of warm water, and gently swirl the bristles on a mat designed to clean makeup brushes. If using a brush cleansing liquid or shampoo, dip the brush in the solution and gently swirl on the mat. Once the makeup is removed from the brush, rinse the brush in warm water and reshape if necessary.

It is also possible to make your own brush cleanser. You can do so with a mixture of one parts antibacterial dish soap to one-part olive oil. This mixture will clean and condition the bristles. For a more a more hypoallergenic approach you can use one-part castile soap to two parts liquid coconut oil. This mixture will clean and condition the bristles, and is gentler than using dish soap. To disinfect the brushes after cleansing, a fine mist of rubbing alcohol should do the trick.

When cleaning makeup brushes there are a few things to keep in mind. The first is to make sure that the ferrule, the piece holding all the bristles together, does not get wet. Wetting the ferrule can cause the glue to weaken which can cause the bristles to fall out. When cleaning makeup brushes, keep the brush pointed downwards which will protect the ferrule. Do not submerge the brush in water for this same reason. When drying brushes, dry them flat or at a downward slant. To clean the handle of the brush, use a baby wipe or makeup remover wipe. Another tip to keep in mind is to wash a few brushes in one session. This tip is especially useful if you have a large quantity of brushes. Trying to wash them all at once can take hours. Try washing only ten or so at a time. Lastly, if brushes lose their shape after washing, they can be reshaped by hand or with brush guards.

Beauty sponges can be washed using the same bars, liquids, or homemade solutions. Simply dip the sponge into the solution and gently massage the sponge in your hand, running the sponge under warm water every so often. If you have more than one sponge, you can also get a small laundry safe mesh bag and throw them all in the wash on a gentle cycle. When cleaning sponges, make sure not to puncture the sponge causing small rips, holes, or tears. Makeup can clog into these areas, and bacteria can find its way in. Let the sponge dry out in the open.

Keeping makeup tools clean is very important. Dirty makeup brushes and sponges do not apply makeup as well, and they can also cause breakouts. Taking care of your brushes also helps them to last longer. While cleaning your tools can be time consuming, it is worthwhile for that flawless makeup application. Remember to replace makeup brushes if the bristles are becoming sparse, or if the ferrule or handle is cracked. If the brush is no longer applying makeup properly it is time to throw it away.



Related Articles
Editor's Picks Articles
Top Ten Articles
Previous Features
Site Map





Content copyright © 2022 by Katrina Simmons. All rights reserved.
This content was written by Katrina Simmons. If you wish to use this content in any manner, you need written permission. Contact Katrina Simmons for details.