Bellydance Superstars Performance Review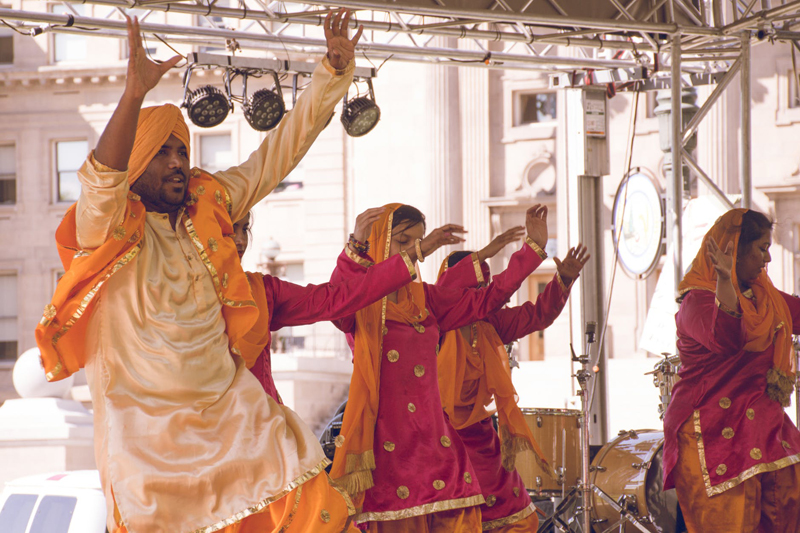 On February 25, 2009, the most majestic bellydancers known to the world, visited Houston, Texas as part of their tour. It was a wonderful night filled with dazzling costumes, great music, and unforgettable choreography.

The performance took place at the new Berry Center in Houston, Texas. In Houston, that specific area is known as Barker Cypress.

As always, it was nice seeing such a diverse group of women. All the dancers were of course young and well toned bodies. The energy level was out of the world.

The opening number included all the dancers that were performing throughout the night. Pink and green with some sparkle caught the attention of the audience. In that opening number, some of the dancers had their wings and other didn't. There was much going on and the eye could never get enough. More, more!

Petite Jamila choreographed and performed Wheel Within a Wheel. That by far was the best piece in the entire show. Petite Jamila working with the double veil left everyone with their jaws open. The other dancers who were on stage with her, wore these skirts that caught the light, causing a neon effect. The skirts were so huge that as they twirled, they were able to lift the skirt around them, so that they looked like neon flowers. It was awesome.

I thought Petite Jamila was going to slow down with all the twirls. She kept on and on. Another dancer twirled in, with her double veil, and Petite Jamila grabbed both of them from her. As the number ended, Petite Jamila dropped each veil one by one.

The Tribal groups were amazing. The music was electrifying and very fresh. When watching them perform, it was nice to see a little hip hop added to some of their moves. Enough to see that the music and the dancer were one. There were some excellent Tribal and Cabaret performances. Two different groups of dancers coming together. Now, if they can teach the world to come together.

Issam Houshan. Need I say more. The man is brilliant and I must say, very handsome. Such a beautiful smile that melts hearts. Sonia and others did a drum solo with Issam Houshan. For those that may not know this, Issam Houshan has a degree in mathematics.

The best drum solo performance goes to Zoe Jakes. That woman has a passion and attitude for being on stage. When she did her drum solo, she was both the snake and the dancer. Issam charmed her with his drum and she took it from there. She put a spell on the audience.

Adore was like an exotic flower. She danced and did some flips in the air. Yes, a well-toned body helps. I wish I could have seen more of Jayna, but she did dance with the rest of the women.

Well, there was a painful moment when all the dancers decided to suddenly be high school dancers. No disrespect to high school dancers, because I've seen many who can dance better than professional dancers. Anyhow, the sword number was painful to the eye. At first I thought oh, a little mistake, but then I just continued saying, "ee! ouch!". I thought the same thing when the dancers tried to fuse Reggaeton and belly dance.

After looking at the program, which has lots of great pictures of the dancers, I noticed something funny. The first page says, "A final note....we define bellydance for the professional and belly dance for the amateur". That is your definition guys. For the rest of the bellydance community. We define it as we please, so your definition doesn't count.



Editor's Picks Articles
Top Ten Articles
Previous Features
Site Map





Content copyright © 2023 by Ronnette Ramirez. All rights reserved.
This content was written by Ronnette Ramirez. If you wish to use this content in any manner, you need written permission. Contact Ronnette Ramirez for details.