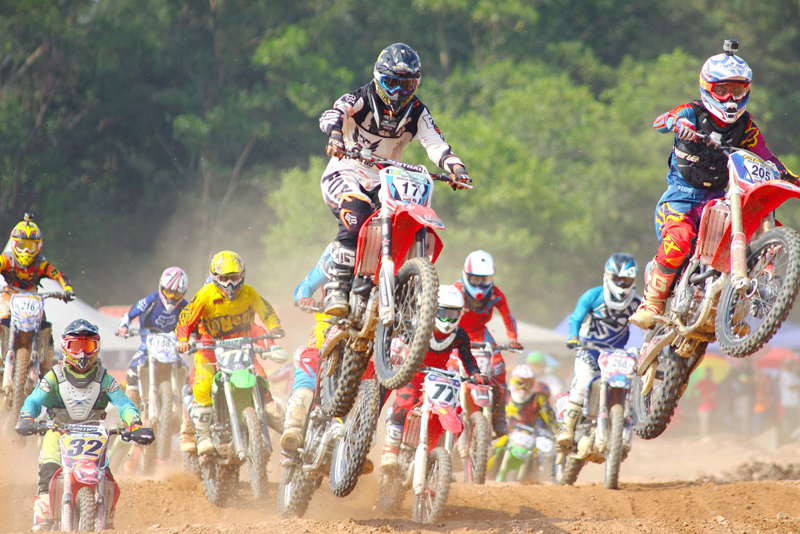 Sunday's season opener at Albert Park in Melbourne gave teams as well as fans a first glimpse at how the new regulations would impact the race, and neither had to wait very long to find out. In Q3, Vettel grabbed the pole position, his 16th, with a time of 1:23.5s, a half second faster than Hamilton, with Webber in third. The 107% rule states that if a driver's time exceeds 107% of the fastest lap time, that driver will be excluded from race. Neither HRT drivers Narain Kartikeyan or Vitanonio Liuzzi met the 107% requirement, and consequently neither was allowed to race. Having barely appeared on the track all weekend, not even the "exceptional circumstances" option available to stewards could help the HRT team.

Vettel took control of the race from the beginning, streaking ahead of Hamilton by 2 1/2 seconds in the very first lap. Hamilton did manage to shorten the gap by 1.3s before Vettel pitted for tires at the end of lap 14. Mark Webber couldn't keep up the pace and drifted to a distant third. The Pirelli's were proven less of a problem that expected for the teams. However, the weather was cool and so was the track, with the softer compounds out performing the hard ones, but the Malaysia race could tell a very different story.

Button and Massa battled it out for the opening ten laps, providing the most excitement of the race. Button finally made it past Massa, but used the escape road in the effort, which is against the rules. Officials punished him with a drive-through penalty instead of requiring that he give up his ill-gained position to Massa. Button waited until the very last minute to serve his penalty.

An interesting side-note regarding the Button-Massa duel: McLaren was the first team to use the movable rear wing (DRS), but it gave no advantage because Massa countered it with KERS. Makes one curious about the usefulness of the new features in the future.

Both Mercedes went out of the race for the first time since the 1955 Monte Carlo GP, Their exits were due to collisions with rival drivers.

Meanwhile, Vettel increased his lead over Hamilton to 7.3s in lap 26 and 9s by lap 29. It soon became clear that Hamilton's car was damaged, slowing him down. A damaged floor tray was rubbing against the track, significantly decreasing downforce.

Button passed Massa again in lap 49, using DRS effectively this time, followed by a little bump with Massa. Maybe to make a point? However, Massa did turn in the fastest lap of the race at 1:28.94s.

Webber drifted further back from the leaders after a pass by Alonso and a mistake during a tire change cost him time. He went on to finish the race fifth.

Alonso passed Buemi in lap 58 to chase down Petrov, who was on a typical two-stop strategy and had jumped to third. It appeared to be a replay of last year's Abu Dhabi race when Petrov held up Alonso, costing the Spaniard the race and the Championship.

Perez drove like a veteran, not the rookie he is by setting the sixth-fastest lap, outperforming teammate Kamui Koybayashi, and not making any mistakes. Unfortunately, his fine driving was for naught, as both Saubers were later disqualified for a technical infringement involving the rear wing design. This pushed Massa to sventh and gave di Resta a surprise bonus of one Championship point for tenth.

Vettel passed the checkered flag with a time of 1h29m30s, a full 22.97s ahead of Hamilton and 30.56s ahead of Petrov. Alonso came in fourth, followed by Webber, Button, and Massa. Buemi, Sutil, and di Resta rounded out the points earners.

Vettel drove like the world champion he is, and did so without employing KERS or DRS at any point during the race. Two thoughts come to mind: Can he indeed repeat last year's win by securing a solid lead in the points; and though he showed he can win without KERS or DRS, how much better could he with them?

This site needs an editor - click to learn more!

You Should Also Read:
Donington Park Given Planning Permission
Yet Another 2009 Provisional Calendar
Canada Kicked Off 2009 Calendar




Related Articles
Editor's Picks Articles
Top Ten Articles
Previous Features
Site Map





Content copyright © 2022 by Katie Schwausch. All rights reserved.
This content was written by Katie Schwausch. If you wish to use this content in any manner, you need written permission. Contact BellaOnline Administration for details.