Tubular Horizontal Netting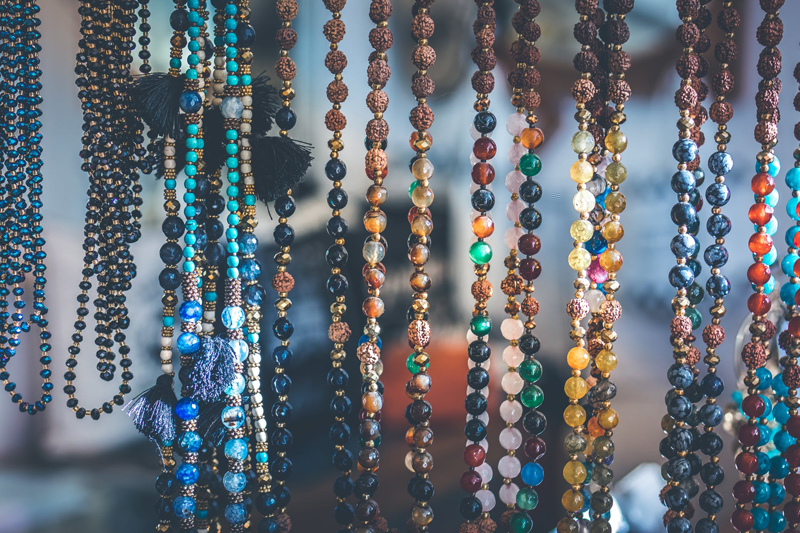 When I first started working with seed beads, one of my very first projects was a horizontally netted pouch. At that point, I worked more with wire, sheet silver and solder. I saw a lady wearing a netted pouch and I loved how it looked, so I wanted to make one for myself. I worked it out myself badly. Since I did a lot of crocheting, I built it like you do a crocheted bag, from the base up instead of a tube I joined at the bottom. I also used a mix of bead types from different countries, craft store beading needles, and size D nymo. The whole experience was terribly frustrating, and I vowed I'd never mess with seed beads again.
Hopefully this tutorial will help you not get that frustrated with it.
The pouch in my example is 72 beads around, and there is graph paper at the end for that size, but you don't have to make it that size. Any number multiplied by 4 will work. The graph paper is from my
graph paper site
, where I have full sheets of graph paper.
You will need-
Size 11 seed beads, NOT cylinder shaped beads. You want beads with rounded edges for netting techniques. The very thing that makes cylinders an asset in bricking or peyote, the clean edges, causes netting not to flow and be fluid.
beading needles. I used my size 12 sharps, but whatever needle you are comfortable with.
Thread- I used Silamide for the pouch and the fringe, and Sono for the strap.
Accent beads if you want for the fringe.
Netting is peyote, peyote is netting. It's the same basic process, but with netting, there are beads between the beads you have multiple thread passes in.
Either following the graph, or working from your own pattern or just one color, string on 72 beads, and tie thread end to working thread to make a loop of beads, the same way you start a peyote tube. At this point, I usually run the needle and thread through a few beads and pull to pull the knot into the beads.
Add 3 beads, skip 3 on the base row, and go into the 4th bead from the base row bead you originally came out of, repeat all the way around.
Base row shown in blue, second row shown in pink just for clarity. Thread is black.
When you get to the end of the round of beads, pass your needle and thread through the first bead on the round, and up through the next 2 beads, that puts your needle and thread in position for the next row. This is the step up, just like in tubular peyote but with extra beads.Add the next row of beads the same way. Add 3, skip 3 beads of the previous round, and pass needle and thread through the next "up" bead from the previous round. This row is shown is green.
When you've got the tube beaded, flatten it, lining up the design how you like, then "zip" up the bottom by putting 1 bead between the down beads on the front and back. I usually skip the first set of down beads on the front and back, and start my "zip" just a little further in. Front and back beads shown in blue, "zip" beads shown in pink. Weave in and knot off thread ends.
In my example, the strap is done in a daisy chain, and the fringe is done on the zip beads.
This technique can be used a lot of ways, you can make netted tubes for beads, or use netting around things. I hope you found my tutorial helpful.
For instructions for the chain I used for the strap and lots of other wonderful chains, I can't recommend Horace Goodhue's book enough. It's one of my favorites and has been since I started beading.
You Should Also Read:
Netted Earrings
5R Chain
Teddy Bear Pouch


Related Articles
Editor's Picks Articles
Top Ten Articles
Previous Features
Site Map



Follow @shala%5Fbeads
Tweet





Content copyright © 2021 by Shala Kerrigan. All rights reserved.
This content was written by Shala Kerrigan. If you wish to use this content in any manner, you need written permission. Contact Shala Kerrigan for details.